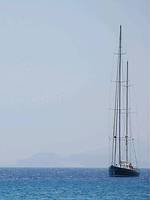 Kos Reviews
---
Places to Visit
---
Kos Guide


Kos Town

(Resorts on Kos)

Jan W
hi im looking at going to gaia garden hotel for my 50th in oct 2013 any info would be great travelling for a week on 15th oct will mostly everything be closed or is kos town like rhodes town opening through winter for the tourists

Joe B
A small blonde girl wearing no shoes that works in a shopin kos town, if anybody has seen her or sees her in the future tell her I need to know here name because she is the most beautiful girl I have ever seen. joeybellz16@gmail.com
Simon M
I recently found a memory stick in Kos Town (Near the harbour). Seems to contain about 300 family pics belonging to an Italian woman who has also been to Dubrovnik. I'd like to return the stick as I'm sure they are important pictures. if anyone hears of anything, please get in touch. Cheers
Nick P
hi Nadine

we are 2 guys from cyprus visiting kos in beginning of august.we can meet and go out
Nadine S
Hi everybody!!!!!!!!!!!!!!!!! I am a girl from RUSSIA . I will be on Kos in august, SO IS ANYONE GOING TO THE SAME PLACE? We would meet and make a company.

Veronika Š
Hi, I am wondering if someone have any experience with work in Kos town. I and my friend go to Kos in July and we hope for finding job there( in any bar). SO if you have any experience with it please give me know. I will be very glad if I get to know any information about this. Thanks Veronica
10/10
Carol W
Add yourHave comment here have just returned from a week staying at Alexandra Beach Hotel weather was wonderful food and drinks delicious..Locals so friendly put us Brits to shame. Had a boat trip to Bodrum Tuesday market day wonderful experience!Boat trip on Thursday was cancelled not enough people,and again Frdiay..to windy!Same kind of prices to pay for food/drink as we pay here...so quite expensive,but local supermarkets sell all you want. Had a fab week Yamass! <3
Penny and steve H

The first time we went to Kos Town was 2002 and we spent a lot of time going round the alleys looking at the little shops, last year we went again and couldnt find these little shops, we are going again next week please help have they gone?
9/10
Christine M

well had the bestes holiday ever ange,toula,penny nic and all at the poseidon thanx so much for giving us it see ya nxt year
Dark B
Are there any sports bars on Kos. Im specifically looking for bars that will show the NFL football match on Thursday, Sept 9th late night (actually Friday morning at 2:00) between the New Orleans Saints and Minnesota Vikings.
Christine M

can anyone 1 give me any info regarding the poseidon hotel please as we are going 9th september and dont really know anything about it thanx
9/10
Laura B
went to kos psaldi at the Niriides beach hotel and a gret time food was so so nice very nice family run hotel we stayed in the apartments they were very clean and plenty of space. loved it and are going back to niriides next june cant wait it has it own face book page and website
Christine M

hiya we are staying at the poseiden hotel in kos town,we cant wait need this holiday badly.just me tony and hollie,as long as there is stuff to do and sunny that will do me love the greeks so friendly we have never been to tsilivi did it cost much to go next year as the prices are shooting up now.my e-mail is macdonald99@ntlworld.com catch up soon cheistinex

Alan M
Hi Christine we came to Kos in 08 with the terrible 2,stayed in Tingaki at the Sunshine appts we had a good holiday there,we visited Kos town about 3/4 times and realy liked it,its a nice town to wander around and look at the ruins there,the square is nice always seems busy plenty off bars shops up the little narrow streets iam sure you will enjoy Kos.Yes we have already been away this year to Kos we went back to Tingaki but stayed at the Mayflower loved it at the Mayflower just Dot and i this year.Where will you be staying when you arrive we may know it.We have booked already to go to Zante for 2011 to Tsillivi The Mavarias hotel and appts 23rd June we hope Chris&Geoff will be with us but not to sure if they can make it.This is my email al.mozz42@talktalk.net get in touch bye for now.

Alan,Dot.

10/10
Alan M
Hello Christine Macdonald are you the same one we met at the Apollo in Alikes in 05 if you are its Alan, Dot,Chris,Geoff here how are you.Dot and i have just come from Kos we stayed in Tsillivi.but we went to Kos town we think its a lovely place we first went in 08 with Chris,Geoff and we all thought what lovely town i am sure you will enjoy Kos.
Christine M
hello all can anyone give me any idea what it is like in kos town we are going to be staying at the posieden flying out on the 9th september,we have always gone to zante but because of a carry on we had to change at the last minute.so any info we would be greatful for thanx christine
John P
Hey everyone,

I'm 26 and a bit of a spur of the moment kind of guy, i have just booked a week in Kos and i will be traveling alone (as i decided i would have a holiday and booked it with the hour, so my mates cant get the time off). My question is, where is the best place to go to meet new people... I'm looking to tear it up for a week so want to meet people who live for the moment like me :)

I will be arriving July 3rd and staying just outside Kos Town.

Thanks!

Paula G
I had a very bad experience just over a week ago. I visited Aegean View in Kos Town. It was out of season and only a handful of people were there so we took to chatting and messing around generally with the staff. They were carrying out maintenance and working the pool area bar. We would see them there at 8:30 in the morning and still there late at night. On my last day it was supposed to be their payday and they were all excited, for some reason they hadn't been paid for 5 weeks. In the afternoon 4 of them had left and there was just one English guy left. He said that the boss said he was fining them and therefore not paying them. He had no idea what the fines were about. The English boy was packing up to leave himself. Later we found out that the owner (a milti millionaire) does this every year, he gets foreign workers, English, Dutch Polish, etc to get his complex ready for the season and then throws them out with no pay. I wish I could tell someone about this, but I don't know where to go. The boys were lovely fellas, it's disgusting.

Laura B
thankyou tony found your web site very hepful will be defo going to sunburnt arms looks nice thankyou very much for respondin we cant wait for our hols. been lookin at katerina 3 bay cruise looks great so will be defo doin that too never been to kos before people who ave been says its lovely so am dead excited now 6 weeks till we go so countin down now! thankyou
Tony A

Hi Laura,

You can find some information on my web site which is:

www.tonyainsworth.co.uk

In Kos Town you will find Shenannigans Irish Bar, and there are quite a few bars in Bar Street, which does not get lively until late, about midnight.

Tony Ainsworth.
Laura B
me and my boyfriend are going to kos town in june we have never been here before wo are in our mid twenties and like a bit of nightlife we are stayin at niriides beach hotel psalidi and wud like to know what bars and resturants any one cant reccomend us also some tourist sights. we dont want to be spendin our hols finding somewhere decnt to go if ne one can help we wud be very greatful! x
Vicky W

I am staying in Kefalos for a week next month and would like to visit Kos Town for a bit of sight seeing and shopping. Can anyone advise the best day to go - is there a market on any day?
Alice W

Me and my family are hoping to vist Kos this summer, but we are unsure on where abouts to stay. I was wondering out of Kos town and Kardamena which is better for bars, restaraunts and clubs. Also does anyone have any hotels they would reccomend which are in Kos town or Kardamena.

..x

10/10
Amanda K

Spent 2 months in Kos Town in 2006, visited for a week in 2007 and it was awful having to leave after a week. I am returning in July 08 for a month or so and cant wait, it's such a brilliant place. If you want to completly chill out, this is possible or if you want mad nights out this is possible too, thats the beauty of Kos. I visited Tigaki, Kardemena, Zia, Therma, Lambi in 2006, all wonderful places, Zia is a little mountain village, the views are spectacular, well worth a visit. On bar street in Kos Town be sure to visit Heart Rock, Saloon Tex, Cactus & mollys. dancing on the bar til after 4am is the normal in these places. Head to Jackons beach during the day where there is plenty of action. I have stayed in the Anastasia hotel whick is about 10/15 min walk fom the harbour & bar street. everyone is so friendly in kos, ,ake sure you do some boat trips, great value for money. Kardemena is absolutuely crazy, was only there on 2 occasions & am looking forward to returning for a couple of nights out this summer! I have made good friends from my stay in 2006 and cant wait to spend a few weeks with them again, if you go to Kos you are guaranteed to return.

| | |
| --- | --- |
| Search for Kos Town in all of JustKos & the Messageboard | |
More Resorts on Kos...

Kardamena | Kefalos | Kos Town | Lambi | Mastihari | Psalidi | Tingaki |