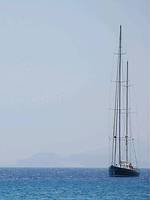 Kos Reviews
---
Places to Visit
---
Kos Guide



9/10
Kim B

we had a fab 2 weeks at irene apartments from 28 june to 12 july 08, nice and friendly family run place, different things on of a night time, especially the friday bar-b-cue and greek dancing, you are made very welcome by ilios, and his two sons nico and jack, five minute bus ride into kos town, for one euro,

the weather was in the high 30s, but nice by the pool, and a nice breeze so not too bad, and if you fancy a nice evening stroll into kos town, it takes about 25 minutes, with nice views across the water to turkey, we shall be going back again, to irene apartments, we cant wait for next year.

nice food, friendly atmosphere, good company, what more can you ask for brilliant
Sara S
Can anyone tell me how far this resort is from the airport?
Sarah ?

Hi, we stayed in Psalidi and it was ok. Nice and quiet at night so we had no problems sleeping! only a short taxi ride into Kos town. The only thing was that the nearest decent "super" market was a good walk away so we got the things we needed after we had our meal.
Sam D

Very quiet. 6euro taxi into kos town. Thats about it i think!!
Julia H
nice place to relax!

Geoff R
Just back home (damn!). Psalidi is a 10 min bus ride (85 cents if you pay on the bus) to the harbour in Koss Town. Perhaps take 15 mins on a pushbike down the cycle path (depends how wobbly you are, hic!) or you can stroll from town on foot in 40 mins (good for working off that last baclava!) Of the local tavernas we liked the food best in the "Europe" and their fresh fish was excellent (the house red is recommended too) although the "Nestoras" was probably more authentic (enjoyed their Beef Stamnas).

The beaches were pebble and shingle, except in one or two places where they had introduced sand or sandbags as a walkway (but no different to those in Kos Town).

Four local 'Super' markets within easy walking distance, but beware the church bells which can rouse you from even the most alcoholic stupor on the quarters between 7 and 8am on random (Saints?) days.

Get away from it all withing easy reach of the capital, with an imposing mountain range backdrop to the SW, Turkey clearly visible to the NE, and the sun setting over Kalymnos jus a little more distant.

You must take a trip to the Therma (no.5 bus + short walk) where hot volcanic springs emerge from the rocks into a small 'lagoon' on the beach. A bit smelly but I've never experienced anything like it!

Paul K
The best thing about Psalidi is that its 5 mins on the bus to Kos Town. We stayed in the excellent Platanista Hotel on the mini-motorway between Psalidi and the town. I would highly recommend the hotel, brilliant food, excellent accomodation. If you can forget about the surrounding area ( as we did) youll have a great time.
( watch out for the wingeing Brits who complain about the excellent " foreign" food whilst wearing England football tops and shorts for dinner....... go to Blackpool !! )

Angie S
We stayed in Aristo apartments in Psalidi which were very basic but the staff were very friendly.
The best restaurant in the area had to be Simo's Taverna. Their Stifado was the best on the island, in fact we said it was the best we'd ever tasted! My favourite was the Greek salad. The owners were brilliant - very friendly and when we watched Greece play Portugal at the football the atmosphere was fantastic. We met a family that had been going to the same apartments for the last three years and ate at Simo's every night so they must be doing something right!
We went into Kos Town a lot and as the beaches in Psalidi were not very good we took local buses to Tigaki, Kefalos and Paradise Beach which certainly lived up to its name.
Definitely go back again.

Sheila N
The only good thing about psalidi is that thank goodness it's in easy reach of Kos town, where the action is. Psalidi is where elephants go to die!!Without a doubt the worst experience was dining in Simo's Taverna, where they messed up food orders, humiliated customers, were negligent in correcting their mistakes, and gave the rudest apology ever Be warned. Get the bus into Kos try the Dionysis Restaurant on the harbour, Moussaka to die for and cheap.

Kim
Me and my girl friend Sarah visited kos last summer (24Aug-06Sep). We were staying over Kipriotis village Resort and had an excellent time. The area is OK, but more peacefull then we expect. Thank god it was this bar called "Apllon Bar" just 30m up the road and we had some great nights!!! The food over the hotel wasnt that great and we had some lovely meals in the White Castle restaurant just next to Apollon Bar. The staff was very friendly and the prices were really cheap.

If anybody visit kos and stay in Psalidi area or anywhere near it dont miss to pass by that bar for a cocktail, a draught local beer called Mythos, and especially do not miss a live football game in its Giant TV Screens and the superb sound system. The staff over there are making great job and created a unique atmosphere to watch FA Premiership games and other live sport events....

We already have booked for this summer and we definetely watch Euro 2004 over there...
See you there ...


Steve C
Basically an extension of Kos Town with wider less crowded beaches. Mainly seems to have larger Hotel and Apartment complexes. A good compromise location, close to the hustle and bustle of Kos Town, but far enough to get away form it if you want to.
| | |
| --- | --- |
| Search for Psalidi in all of JustKos & the Messageboard | |
More Resorts on Kos...

Kardamena | Kefalos | Kos Town | Lambi | Mastihari | Psalidi | Tingaki |