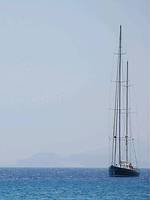 Kos Reviews
---
Places to Visit
---
Kos Guide


Mastihari

(Resorts on Kos)

10/10
Hoganstump S

We visited Mastichari in june 2012, We stayed at hotel "Princess of Kos"

Me, My wife and 2 girls loved the place and the beach. We normaly go to Corfu but

as we had such a good time we have re-booked to come again for 2 weeks at the end of june 2013!
Jason W

I am returning to Mastihari after a 3 year break. I have to say I have totally missed this place. We(family) are staying with Costa at the Illios & Irene who just look after you like you wouldn't believe. I'm looking forward to Elenors cooking, spending days on the beaches, And at the half time bar/pool. Eating at the resturants watching the sunset. I'm looking forward to Zia, the Aqua park, the weather! and many more things that Kos has to offer. I do hope Mastihari hasn't changed but I think it hasn't. Roll on the end of this month!!

Jason

Brian D
Just to inform you of a name change to The Bar, Mastihari Kos. After the sad passing of Mike in 2008 The Bar was closed for a year. Now it has reopened as Old Blue Eyes Bar, and is run by Brian "The Hat" and Silvia. It is still using a similar format as

Mike as it is still having live entertainment nights also a Greek night. So if you like Jazz Blues and Swing then visit this Quaint bar in the beautiful fishing port of Mastihari.
Adrian C

Most of the eating places take card payments and new for this year! their is a cash machine on the habour front.It is adviseable to use this or other cash machines in other places, Kos Town.Andimachia, Tingaki, etc as I was charged at a local exchange 15 euros to use my debit card, it may be more for credit cards.We been going since 2000 and never been charged as much to use a debit card to get cash in a local exchange!! only 3 euros last year!!!. Take cash or euros!!
10/10
Kev H

just read some of the coments , look if you want a fun party time go to kos town or kardamena ,but if you want to relax from the hustle and bustle of the credit crunch look no further , honest,my wife(judith) and i had 2 holidays per year until our 3 kids came along , would go back anytime!!!!!!!!!!! p.s hi, vasili
Elizabeth C
Do the restaurants take debit or credit cards at this resort
10/10
Adrian C
Been going to Mastihari since 2000 off again 22nd May for 2 weeks we love the place!!! A place to just chill out and relax. Excellent taverners serving a wide range of food, good shops, car hire and currency exchange all available..One of the best beaches anywhere..Not the place for night clubing disco loving people!! Kadnmina is the place for that..Perfect for young families..
10/10
Dave G
Borsalino bar for that late, late drink!!
10/10
Dave G

The Bar is a great place to visit as is the Borsalino run by Nikos, ask Nikos to show you his card tricks, a great time will be had by all!!
10/10
Paul M

A new bar in the village run by Mike & Jackie called THE BAR great place for Jazz & Blues

A great place run by great people tell them you have seen this on just kos.

I wish mike & Jackie all the very best
Dave G

We are returning to Mastahari on the 5th July 2007 and really looking forward to seeing old friends and perhaps meeting some new ones! We are staying at the Luis this time after seeing it on our first visit, look forward to seeing you there?

8/10
Nick H
Been to Mastihari a few times, the beach is huge but can get covered in seaweed near the town end at certain times, but if you walk further along it clears up, but be aware that the far end is used by nudists as well. The Achiles hotel is a huge complex around a very large swimming pool, which gets crowded since the place is mainly all inclusive ( not my cup of tea). You can walk into the town along the beach path which is paved.I think the Mastihari Bay Hotel near the town is far better.
The town itself is fairly quiet with a number of bars and tavernas, for more night life go to Kos town ( and for shopping) Kardamena is the tourist town - 18-30 chips, burgers and lager.
There is a large waterpark just outside the town, so if you have kids they will love that.

I will definately be returning as I think this is a lovely place


10/10
Bonita J

I have been to Mastihari 5 times in as many years. I disagree with what people say about the lack of night life in Mastihari. You just need to know the right people! All music does have to be turned down after 12 but there is one place which allows it to continue. Go to borcelenos and ask nikos (the younger one, as there are so many) about his brothers bar. If it is not open then stay and make friends with the people in borcelenos. Last year I ended up at a Greek night (live band, on the street- a proper greek night with lot's of oozo and Greeks dancing round the streets, not tourists), a beach party (absolutely amazing!), and to porkees, one of the Greek clubs in Kardamena. Being a young girl I payed for absolutely nothing. Saying all this I go to Mastihari with my mum who's in her fifties and she loves the peace and tranquility. If staying in Mastihari stay with Marika. She doesn't work for Manos anymore because they were charging her far too much commission so you have to go independantly which is much better if you ask me! Mastihari has something for everyone in every sense. You can't not like it and it is very true that once you go once you go back again, and again, and again.........

Andy B

Deborah, I'm afraid if it's night life you are after you going to the wrong place. Night life in Mastihari revolves around the dozen or so excellent Tavernas and three or four relaxing bars. On the plus side you couldn't be taking your daughters to a safer place. The Achilles Hotel is a mile or so outside the main resort which you can reach along a paved footpath at the back of the beach, there are lights along the path but not all of them are in working order. For night life you can take a 15 min taxi ride to Kardamena and for shops you could jump on a bus and go in to Kos town, the bus service is good and cheap. Hope you have a good time. If you do go in to Mastihari visit Yiannis at the half time pool bar. Great guy, excellent clean pool, no problems with the sun beds when we were there in late September though I would agree a bit of weeding wouldn't go a miss although it all adds to the charm.

Jason W

I have to agree with John, the half time bar needs a bit of care and repair, we didn't enjoy it as much this year but Yannis is a good guy and is always accomodating. Just came back on Sunday and it was very hot this year.I still think that this resort is the best one on the Island and we met some great people again this year.
John A

In answer to the query re Half-Time Pool - yes it is still there and still run by Yannis.

I don't know what it was like before but it is looking a bit tired. Perhaps it's the time of year but it needs a good weeding and there were too many broken/damaged beds.

Having said that, I don't know how one would make a profit from something like that so I'm not going to be judgemental.

The friendliness of the hosts was great and the prices were fair. Kids enjoyed it and as long as they are happy it makes the holiday so much easier.

John A

We've just got back from Mastahari and are in the process of rebooking. Never been back to the same place before but Mastahari is something special.

Everything others have said is true.

Mastahari is a quiet resort, but I wouldn't say that it is still real Greek now, in 2006. Probaby was a few years ago, but I would agree that it is likely the closest you'll get in a holiday area.

We stayed at the Christina Apartments with Manos and it took us over a week to visit the Illios and Irene for their BBQ night. Wish we'd gone earlier as the hosts are great people and the cliental are really friendly and proved to be annual repeats.

Our children enjoyed the Half-time Bar Pool and the Luis but the former is bigger with a bigger surround.

If you want the night-life, Mastahari is not for you. But if you want a quiet, friendly area, good beach, variety of eating places and easy to get to other parts of the island for a change, you'd have to go a long way to better it.

Pam A
we have gone to mastihari several times we go twice a year we stay at the panorama appartments which is attached to the tasty palace which serves brilliant food and coffee and cheap. Chris and Kosta are really nice people always ready to give a very warm welcome and they will cater for even the fussiest of kids.
there is an ATM machine just out side mastihare in a little village called antimachia opposite the windmill in a little glass air conditiond booth, plus after using the machine you can visit the little cottage to the side and see lace making , or if the windmill is working you can see flour being made. i recomend mastihari to the ones who want a relaxing holiday.


Paul B
Just come back from an excellent week in Mastihari. For info of Jason Woods, I don't think the water park will have any effect, it is just that too far out. Stayed at the Ilios and Irini for the second time. As it has been mentioned, they have taken themselves out of the Manos brochure. But that top guy Costa will sort you out with accomodation (and flights). Angelo is away at present from these apartments. But Costa is assisted by his lovely mum and even lovelier girlfriend Dorothy. If anyone wants a high car - go and see Lisette Chatzstefani - Haartman at Fenereti Rent a Car - very nice lady and very nice prices. Excellent time had by my wife and myself. Met a german who wanted England to win the World Cup!!!

Jason W

Going back now for the 3rd time, We wasn't going on holiday this year, but this place seems to draw you back year after year. I have never been one to go back to the same place, but it just shows you what a nice place this is to stay. It depends on what you want for a holiday, if you need nightlife and action packed beeches etc, Mastihari is not for you.If you want a gentle, relaxed holiday with good, cheap places to eat, then it is for you! We (Mrs & 2 kids) are staying at Illos & Irene again for the 3rd time.The Martinuzzi family are very nice and always make you welcome.They are now taking bookings seperate from Manos.We only decided to go last week, and getting flights wasn't as bad as I thought and Costa just sorted out the accomodation within a day.We are looking forward to the barbie on Sundays and all the homecooked food they offer.I hear that the waterpark is now open, I just hope it doesn't spoil the feel of Mastihari.If anyone has got any questions, feel free.

Helen K

We have been going to Mastihari since 2002, our last visit being in October last year. There are no banks or ATMs there. Plenty of places to change money/traveller's cheques, and many shops and tavernas take debit or credit cards. We have never found it a problem not being able to get cash from a cashpoint. Hope this helps!

Helen

Linda S
We have visited Mastihari several timesover the last 6 years and are going again in late July this year. If you want a relaxing holiday with friendle people and a laid back atmosphere this is the place for you. I must admit both my husband and I are in our 50s and not really interested in noisy nightlife! But each year we have been people have remembered us and many of the locals we now regard as friends. There are quite a few good restaurants in the village (our favourite being the Tasty Palace) and other amienities include a launderette,bakers several supermarkets of varying sizes, ferries to nearby Kalymnos, car hire(we would recommend Mastihari Travel) and buses to Kos town. The beach is sandy and has loungers for rent (E5 for 2sunbeds, an umberella and a small table per day)

Helen K

We visited Mastihari this October and were surprised by the number of stray cats and kittens. There seemed a lot more than when we had been in July. Ira and Pia (who run some lovely gift shops) do a great deal to help the animals over the winter, providing food for them, and are always grateful for donations of tinned or dried cat and dog food. This can be dropped off in one of their shops. We even had a little cat who came to visit us on the beach and paddled, and another one who clambered over roof tops and balconies to see us!
Dave G

Fantastic beach and cheap sunbed always available - 5 euros for 2 with brolly! The sunsets are stunning! Safe swimming and soft white sand.
Andy B
Dave

My wife and I are also off to Mastihari on 14 July, flying out of Manchester along with our two teenage kids (16 and 17). We stayed in Mastihari last year and had a great time. Fish is served at most of the Tavernas, our favourite was Kali Kardia on the front right opposite the small harbour. We spent most of our days around the pool at the Half Time bar which you pass as you enter the resort. Another Tarvena I should mention is the 'Family' Taverna as it is referred to. This Tarverna is run by a fantastic Greek family, mum and dad cook and their daughters wait on. Beware though the portions are very large! Have a good holiday, I'm sure that you will.
| | |
| --- | --- |
| Search for Mastihari in all of JustKos & the Messageboard | |
More Resorts on Kos...

Kardamena | Kefalos | Kos Town | Lambi | Mastihari | Psalidi | Tingaki |