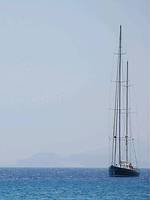 Kos Town Reviews
---
Places to Visit
---
Kos Guide


White Corner

(Bars in Kos Town)

Aneta G
is the Best place i was working about 10 years ago i never forget this place good luke my friend maybe see you soon i miss so much ,Very good greek people !!!!!!Aneta
10/10
Carol W
As are all the Bars in Kos..they are all great!
10/10
Milou .

I just got back from Kos and i didn't got the chance to say goodbye to nicolae so i hope you/someone reads this! Thank you for the great time at white corner and for being so sweet and kind..

(ps im the girl who got her dress wrong and who made a fool out of her self hihi)

Jennifer W
Hey Hey everyone at White Corner - just a quick note to say thats for some awesome times this week. My cousin and I have just returned home today and we had an awesome time.

I would really like to say thanks to our waiter though - he was really cute and really looked after us. (We were two english girls and we came in just twice and I never got our waiter's name and its really bugging me!
I'm called Jennifer and I have long dark hair to my waist and drank water melon cocktails all night! and my cousin has brown/blonde hair and arrived back from the toilets with a random greek guy at one point - ha!) Our waiter wore a grey cardigan and jeans the second night and rescued me from the guys from the bar across the street who were trying to get us in their bar not too subtly! Its a long shot, but I'd really like to know his name! And may be his email.....!! ;o)

I hope someone at White Corner this summer (2009) sees this and passes on the message. I know this seems weird but hes made quite an impression!

Thanks

Nicolae M
hey katja, i`m nicolae ,have you got a e-mail addres ???
10/10
Katja V

I've been to White Corner Club on the first day it was open this season (2 May 2009) and because we were the first custumors, we've got a free drink! I think White Corner Club is the best club I've ever been to! The music was great and the people are very nice too! Especially Nikolai (for the record: I''m the girl who didn't want to leave the club but my friends wanted to go to another club ) I was sad to leave Kos and I'm definitely going back. I would love to work in this club next year or something.. The pictures come later.

Love,

Katja
10/10
Rudy F

Just came back from Kos yesterday

Been to the White Corner 2 times, loved the time i had over there !

Especially the girl behind the bar (you looked italian

)

Thanks for the shots, the nice dance and company

Hope you will read this otherwise see you next year.

Kind Regards,

Rudy
Nikolai F

Nova Vita Club and White Corner Club is searching for staff for the summer off 2007...both clubs are located in big bar street kos town.We are looking for waiters/waitresses and boys and girls who can work with pr....the salary is good and accomodation will be arranged for u when u arrive.We promise u will have the best summer off ur life.If u are interrested send me a email at Novavitaclubkos@hotmail.com

Looking forward to hearing from u...yes u

Best Regards Nikolai @ Nova Vita Club Kos
Katalin K
I met this boy, I like him very much.

I had fantastic summer in Kos! the White Corner is the BEST for me!!! thanks everything!
Göröcs A

We were here and we think it was beautiful!I have to go to Kos next year!Tha gays are very sexy and...

Nice aerea,nice beach...I had great time here.It was the best summer in my life!Really.I met a boy,his name is Michalis.He is very kindly boy.I spent great time with him.I love him!I never forget this summer and never forget Mike!

I want U Mike!!!

Anett from Hungary
Silvia A

I went to kos in August 2006 and i liked this place.

White Corner its a excellent place for dancing.

Sorry my englih its very bad.
Rebbecca H

Not been back from Kos long, and we cant cope we miss is so bad!!!!The leeds girls got on so well with Leeds man- especially brunette barbie haha

White corner has niiiice toilets and also a lovley waiter, yes thats u mikey u leeds boy!!!

Miss u lots!!Got to mention the 90 yr old man who danced on the bar what a ledg- love it

see u next year

'KOS WERE WORTH IT'
Hannah G

here we are .....
Hannah G

just got back from Kos and am already missing bar street! white corner was our favourite bar! it played the best music and had a wicked atmosphere. A big hello to the lovely stelios behind the bar who supplied us lots of free drinks in exchange for a bit of bar dancing. if you ever need any workers let me know. cant wait to go back!was very sad to leave
Rachel R
very gd place av to go back any1 went in thw end of june to early july:d:dtell me myt of seen ya:phaha lol ad da best tym eva deffo gna c*m back especially to da white club:d:d
Rachel R

hey ive got to say this was the best bar i went to in greece,kos if we went out we went to this club it was the best not one day we dint like it it got beta all the tym:d:dda bar staff were really nice:d:dfreee shots aswell:ohhaha lol which was good:d:d ive just c*m back from kos and i already miss it:(haha lol am deffo gna go back in the future and :d:dwna work their::d:din the bars:p:pannd clubd cnt wait:d:dbetter later on ive gota admit loads of fit lads for the girls:p:phehe lol:d:di c*m on wednesday da 28 2006 and ad da best ty of my life:pwho else went at that tym:oget old of me if ya did:phaha myt of c*m across ya sumwhere:p:p??? a holiday u gota go to lv mexxx
John J

Meself and a few lads are headin to Kos late June early July. Is it bust this time of the year?? Is Kos in general a good place to go for a bit of a lads holiday??
Irish L
went to kos at the end of august early september and I have to say it's a really top place, I didn't realise the women liked a lad with an irish accent that much! even the dark skinned barmiad in here(marricha?) fell for the charm(or so my mate keeps telling us!) though from what I got from people who work in other bars on the street she's not much of a challenge!!. to any lads thinking of going to kos just get on the plane and go I guarantee you'll love it and pop into white corner for a good night(watch carefully when the girls dance on the bar some of the views are top!) I'll definately be going back next year maybe for a couple of months, also check out doors and jacksons for a good time. To all the girls we met hello!!(especially Kim!)

Paula D

We've just came back from Kos last sunday after spending there 8 days of sun, fun and drinking. We were here before in june and both times it was great! Very nice staff who is always nice(how do you hold on doing this job for 5 months and keep on smiling and being friendly?) Thank you for giving us a welcome feeling and maybe we'll see eachother again. Greetings to Nicolas, Angelo, Zorra and the both Alexanders.

Bigg kiss Karin and Paula
The T
... ok, I used to go to the other side of the street, but my friend Agelos working here is definitely the best PR in town!
Neil

heeeey i want my tropical moon NOW!! haha... is that the name of the drink? this club and club upstairs were the best clubs i visited while in kos for my senior trip. i recommend this club to anyone who wants well mixed drinks and good music... once the techno starts playing its heaven!!!! and also the PR peeps are chill... especially the swedish chic :P i wanna work for u peeps next summer!!!

Can U Help?
Ben Y
i want to come and dj this summer....I have been a professional Dj since the age of 18, if you let me know your address I'd love to send you some Cd's of mine. I'm currently Dj'ing in the UK but want to move to the sun and have a summer of fun before I'm too old!! I started playing indie, commercial and funky vocal house in a student club @ 18, I promoted a house night called Lucid from 1999-2002 where I booked and played along side Dj's such as Danny Rampling, Seb Fontaine, Paul Jackson and Jazzy M. I opened a record shop called Beats Working in 2001, which I sold in Dec 2004 since then I just been dj'ing professionally, I currently hold residency's in Fusion in Workington on Sat nights (the club holds 1200 people I play funky house) Soda @ Unit a trendy bar in Carlisle on a fri night playing funky house & disco, The Wag @ Fats, a student bar on a thur night playing cheese and student classics and The Jaffa Rooms @ Legends a student night playing everything and anything from northern soul to hip hip and R'n'B. thanks for reading. Ben

Martina &
G'day staff and friends of the White Corner,
The double Martina's are back in Switzerland and dream of being back in Kos, especially in the White Corner Club.
We spent nearly every night at the White Corner Club and had great fun there. The music was just great and the drinks "Sex on the beach" and the different shots were fantastic, thanks a lot Nicolas. We would like to say thank you to Mike, Elisabeth and Zoran as well. For us the Wihte Corner was the best bar in the barstreet...
... and best wishes to the two Dutch guys, we met at the White Corner.
Elena A
If I remember right... This is the best :)
Francis G
What made this lace good was that we met some good people, we chatted to 3 Irish Teachers who were very down to earth, a quality which doesn't relly exist down Bar Street! There was also Kalle and Jukka, the 2 Finnish Masters students who were incredibly funny people. Geogina, the Irish waitress was also a gem, very warm and funny. One of our favourite places, and they ebe==ven manages to play some Nirvana in plave of camp Euro pop trash!
| | |
| --- | --- |
| Search for White Corner in all of JustKos & the Messageboard | |
More Bars in Kos Town...

Baya Beach Bar | Blues Brothers | Cafe Bravo | Cafe XL | Camel | Charisma | Crazy Horse Saloon Bar | Del Mare | Fashion Bar | Fikos | Flamingo | Heart Rock | Heaven | Jacksons Bar | Kalua | Limit Bar | Lucky Star | Molly Malones | Nostos | Prince Bar | Prinos Cafe Bar | Red Bar | Shenannigans | Shooters | The Delon Pub | The Doors | White Corner |