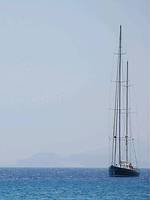 Kos Reviews
---
Places to Visit
---
Kos Guide


July

(Best time to visit Kos)

10/10
Trevor C

We have allways gone to Kos in June/July and its been brilliant, weather is allways hot and of course plenty of sunshine. After a long winter in the UK going to Kos makes you feel great especially Kardamena. We allways hire a 4x4 to get around the island and seen some great places, not all that keen on Kos town to much hustle and bustle but go to tigaki, kefalos, mastihari and pyli just shows you how beautiful the island is. We've made some good friends there over the years and its a shame we only see then once a year there. A message to all people thinking of going to Kardamena give it a try you will enjoy.
Ginny L

The first time we went we travelled in July (4th) so just before the summer holidays but it was still fairly busy so loads of people to meet...it was really hot too Definitly a great time to travel, but we have also been in september and that was still hot, just not as busy... Whenever you go kefalos is brilliant
10/10
Kathryn W

July is a great time to visit Kefalos as it is extremely hot and is just starting to get a bit busier.

We've just got back and it was brilliant, and busier than last year when we travelled in Septemeber- and alot hotter!

Have a great time if you're going soon, and Player's Lounge is a must at night time!

Kathryn & Ian
10/10
Matt J
We stayed in Tingaki between 4th and 18th July 2007 and the weather was extremely hot!

Claire M
Hiya peeps, ive been going 2 Kos since I was 3 years old and Im now 20!!!! Me and my family love it! We know ALL the great places to go to and have alot of greek friends that we keep in touch with when we're back home! July is ALWAYS hot! If your eva in the Lambi area...check out the Delon Pub!
Helen

Last time i went to kos it was about july august lush and hot, im going this year in july carnt wait guarenteed hot weather, but i suspose going anytime throughout the year wud b nice too depends how hot you like it

Susan A

We went 30th June - 7th July 2005 and Kefalos was just really starting to get a little more busier. The open air nightclub was just getting ready to open the day we left as the 2nd week in July through to end of August are their busiest time apparently. Although not like Karamena or Kos Town it is a lot quieter than those two places. Unlike Kos Town and Kardamena you do not get hassled or bothered by people trying to get you into their bars and restaurants as Kefalos is the only place this is not allowed. It makes a pleasantchange not be pounced on everytime you look at a bar or their menu etc.

It was hot (30+) and the mosquito's are out in force (only drawback), Pub music finishes at 12 midnight so if you want a noisier atmosphere and evening you are best going to Kardeman or Kos Town, although there are no taxi's or taxi service in Kefalos - one big drawback.

Sam D

went from end of june till 10th july. it was getting much hotter in our last few days so probably not good for families. also started filling up with groups of noisy, mouthy girl groups. id probably spend the extra money next time and go to a hotel the groups of t**ts cant afford!!!
Jonny!
Gotta get yourself to Kardamena in July! Busiest time towards the end of the month when bar street is packed and everyone is so up for it. Weather is boiling 100+ most days but nice breeze especially on the night time.
Stella A
Kardamena is a brilliant resort, lots of friendly PRs probably just to get u in their bars but hey. Its the beat holiday we've ever had and would go back at anytime. Its was very hot in July, both the weather and the guys. Lol.

Kate girls-on-tour d
We f*****n love the Kardamena in July...so much that we're comin back next July. The "warwick girls" are *team heartbroken* since we came back, and the only way to relieve that heartbreak is to go back again!
Best time to go- definitely July.
Best animals- Pedro the wasp and Tony the cat.
Best pool- Tony's Pool.
Best bars- Buddies, Kings Arms, Liquid, No Name Bar, Toxic, Ultramarine, Liquid, Bernies, Mas Y Mas...well ok, all of them- need i say more?!
Best 24 hour mart- the one by Status, the man loves Jen's visits at 4am looking for her strawberry yoghurts with the chocolate cereal bits in them.
Best night- foam party at "stellios"
Liz S
It was unbearably hot in Tigaki, we are just back from a week there and were glad to leave! The promised wind was great for the first two days then just disappeared! I'd be more likely to go at in June, it's just too much in July. Mosquitos are brutal as well, especially when there's no wind!
Abbey S
Absolutely fantastic at this time of year ive been working in crazy horse for the last 2 years from July to September. the weather is just right with a nice breeze make sure you take a visit to saloon 69 and other bars down little bar street they are awesome.
Love from Abbey
Cb C
WE LOVED IT! BEST TIME TO GO NO ARGUMENT - THAT IS IF YOU WANT A SUPER SONIC -RICH TAN SO YOU CAN DIVE INTO THE COOL POOL! YOUR APPETITE IS LESS SO YOU LOSE A LITTLE WEIGHT, PERFECT FOR EATING ICE CREAM! THE MOST BEAUTIFUL CLEAR BLUE SKY AND SEE THROUGH WATERS! FANTASTIC (I STILL CAN'T GET OVER MY HOLIDAY!!! WE WENT ON THE 19TH JULY 2003)
Chris F
we went to tingaki for two weeks starting on july 19th the first week was great as their is a nice breeze which drops at night but towards the end of the second week the winds stopped which we were told is normal then it gets very hot too hot to lay in. next year we will go back but for the first two weeks of july not the last two.
The breeze is stronger towards the salt lakes (dont go their you get bitten alive) as you walk onto the beach go right about 100 meters by a lifeguard tower, their is no sea weed and the sunbeds are only 2.50 euros and the breeze is just right.
Russell S
this was our first time in kos but its hard to beleive it can get any better it was hot but wind made it fresher the town at night was rocking cant wait to go back may be this year

Richard A
July is by far the best time to visit Kardamena. The sun is hot, the beer is cold and the women just superb!
Rachel S
Went last year in July for my boyfriends birthday! Absoutely Lovely very very hot! Great Tan!
Sian J
I LOVE KOS I LOVE KOS I LOVE KOS I LOVE IT IN JULY ESPECIALLY 3 CHEERS 4 KOS HIP HIP HOORAY HIP HIP HOORAY HIP HIP HOORAY YEEEAAAAAHHHHH
| | |
| --- | --- |
| Search for July in all of JustKos & the Messageboard | |
More Best time to visit Kos...

April | August | July | June | May | October | September |