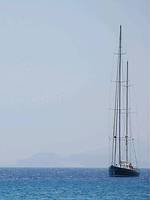 Kos Reviews
---
Places to Visit
---
Kos Guide


Kos Town

(Beaches on Kos)

10/10
Carol W
go on the bus from Dolphin Square to Minos 2.40 euros find a cute little place very Greek umbrellas and sunbeds clear water but freezing..locals were happy bottle of cold beer 4 euros would hate it in the height of season but made a nice day out
Anna L

hello , me and my boyfriend are going to stay in lambi right outside kos town at the end of june for two weeks, we are staying at the sophia aparthotel, and we know we are a minutes walk from the beach, but have no idea what beach it is, it could be kos town beach or lambi beach, if someone could help that would be great!

also, is there a bus we can take from kos town to kefalos for the day? we hear its stunning there!

thanks alot! Anna LC x

Tracy M

I've just come back from 2 fantastic weeks in Kos staying at Smaragdi Apartments. The beach in Kos Town is Ok. Its a bit gravelly and full of sun longers but the view across the sea to Turkey is fantastic and the sea nice to swim in. There are bars lining the beach which will serve you drinks. Tarzans is on the beach front before you get to the Harbour. Smaragdi Apartments are nice and clean and surrounded by fields and mountain views. Its a quiet location, about 15 mins walk from the Harbour where you start to get to most of the bars and restaurants. Bar Street (the street next to Goodys by the Habour) is the main lively area, loads of bars next to each other with touts trying to get you in but theres many other bars around Kos Town that do good cocktails. 2 for 1 offers on drinks just means a larger glass not Buy One Get one Free! The Greek food is amazing. Sports Cafe at the Harbour do great food and large portions.

Lisa S

Kos Town doesn't actually have a beach (it has a harbour) but it has Lambi beach on the left of the harbour and Psaldi beach on the right. Lambi beach is the better of the two and is a lot bigger. Psaldi beach was tiny and was mainly pebbles. My ratings are for the latter...
Cheryl P
We got back from Kos Town yesterday, the beach isnt that great, very pebbley and not much sand, the beach runs right along the coast but its the same all along, if you take a ride out there are beachs that are very quiet but no sunbeds, if you go to Tingaki the beach is nice
Stuart M
looks very nice
Steve C
Beaches are small and claustrophobic. OK when we went in October, but probably heaving in high season. Lots of tavernas though, some on the beach. The crowds probably thin out a nit if you move along the coast to Lampi or Agios Fokas.
| | |
| --- | --- |
| Search for Kos Town in all of JustKos & the Messageboard | |
More Beaches on Kos...

Agios Stefanos | Bubble Beach | Camel | Kamari | Kardamena | Kefalos | Kos Town | Lambi | Magic | Marcos | Marmari | Mastihari | Paradise | Psalidi | Sunny Beach | Therma | Tigaki | Tropical | Wave Beach |