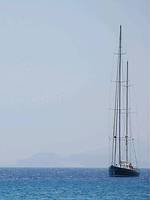 Kos Reviews
---
Places to Visit
---
Kos Guide


Libra

(Tour Operators on Kos)

1/10
Kevin B

Got back from kefalos on the 21st of september thanks to stella of kefalos tours if it was'nt for her we would'nt of got a flight home she fought tirelessly to help the stranded people with libra holidays. libra very kindly pulled their reps out when XL collapsed . Would love to stay with peter at the Antonis again and we will when he replaces Libra .We have never come across such an unhelpful incompetent holiday firm I would'nt advise anyone to travel with them we had unsolved dispute with Libra two years ago but gave them the benifit of the doubt , what a mistake that was thankyou Libra .

3/10
Charlie R

If I were giving my views on Libra a few years ago I would have marked them very highly - that was when Lynne and her husband were the local reps. Both were Kos residents and they knew the island well and were very helpful.

I think that Libra are now very poor in terms of customer service.

Last year my wife's suitcase failed to arrive at Kos (it had been left in Manchester). I reported facts to the Libra rep who said it would be put on another plane to arrive the next day but I would have to get back to the airport under my own steam to collect it as she was "not allowed" to collect it for me. It cost me €50 for a return taxi.

This year no Libra reps to be seen. Stella from Kefalos Tours met the plane and directed us to our coach. No rep on coach to resort. No rep at airport for return trip leading to absolute chaos in the queues.

My wife and I only continue to use Libra as Antonis in Kefalos is exclusive to Libra. If we could stay at Antonis using a different company we would use them instead.

Kevin D
just returned from kefalos no reps just dropped off by driver fortunately we are regular visitors to the island and accomodation stand in rep is stella from kefalos tours xl airways now a joke no in flight meals and they do not carry enough food to purchase but they will still charge you if your baggage is overweight £5 kilo good job they dont weigh all the passengers
1/10
Kay P

Just got back from kardamena, booked well over 6 months ago, flew with xl airways, never again. libra rep wasn't that helpfull, went to rep meeting on first day she didn't mention any of the good places to go.

John B
Just got back from Kefalos yesterday (25/10/06). This was a late deal through Lastminute.com and at the very end of the season. Flight from Gatwick with Excel Airways - nothing to complain about there. Transfer from the airport to Archontia Studios (the apartments) efficiently handled by reps Lynne and Steve. These apartments are part way up the hill side overlooking Kamari Bay and are two story in an 'L' configuration. Some look out over a courtyard and hillside, others (ours included) looked out over the bay. Apartments were clean and in excellent state of repair with a great view. Staff were friendly with the room regularly cleaned. A bar by the pool was open all day for drinks and food (Greek Salad was the best we had on the island). The resort itself was quiet and perhaps a bit 'touristy' for our taste - but each to their own! Amongst the bars serving traditional British Food and Football were some very good traditional Greek meals. Not expensive. Hired a car from Manolis Rentals and visited Kos and various other places on the island. Relaxed on Paradise Beach - bliss. A great holiday, totally relaxing and professionally handled by the reps. This place grew on me and I was sad to leave. Will definitely use Libra Holidays again.

Sheila L

Good service by rep Lynne,gave lots of helpfull advice,and did`t push trips at you.Third time to Kos second with libra/sky will use again.and would recommend.
A W

libra have always been very accomodating (if a little difficult to get hold of on the phone). The flights with excel were good, the reps looked after us really well - very knowledgeable and welcoming but not pushy.

Steve did our transfers and was excellent. His wife lynne was our rep and vsisted the studios 5 times a week to make sure everyone was happy - A really good service.

C J

I thought Libra were a very good value for money tour operator. The service from our rep was second to none and she was totally honest about their excursion prices being more expensive than booking in town. She spent a good hour of her time answering our questions and even got a bus timetable for us as we didn't want to rent a car. Transfer was fine, no problems there and accommodation was exceptional value for money. Although our flight was delayed on the outbound it was nothing to do with Libra, and our return flight home actually left early. So pretty good! Do not hesitate to book with them as they are a very reputable company.

David B

no complaints about our libra rep Lynne during our stay in Kefalos. she was very friendly and very helpful.she gave us a lot of useful information about the resort and about the island. overall we found libras services excellent, flights were on time, transfer was short and sweet and our acommodation was excellent. overall we had value for money.
Phil B
the rep got the a**e big time cause we didnt go to her welcome / sales meeting (5 hours after we had done an all-night flight) she was the most sour faced rep i have ever met. a cut price company at full cost price.
Ben W
been with libra four the last 4 yrs great rep EFI.know everthing about the place very frenidly and very welcoming met for last three years lets have it for EFI hip hip huray went there 7 july till 21 july 2004
John N
been with libra twice and had no problems
Paul W
Rep was unfriendly and unhelpful. Failed to collect us for transfer to airport - had to ring emergency number, but did then send minibus specially to collect us. Viking flight from Stansted below par - poor food and charge for ALL drinks. Poor standard of accommodation (see posting about Vasiliki studios).
Dave J
We have no complaints about them. Efi,the rep was excellent and most helpful. She speaks fluent greek and has a good relationship with
all her complex owners. We were so impressed with her, we are going
back to the same location in August.
Paul V
Changed our destination with 4 weeks notice to the other side of the island. The accomodation offered (at no discount) was on the main road next to Club Med,even though I wanted a queit location. Unable to get through on the phone. Absolute rubbish company would NEVER use them again
Bob C
The problem with this tour opperator is they do not listen to their public GET A NEW REP fighting and getting drunk is what he is best at
Sarah K
I would not recommend Libra to anyone, were were broken into on our second night, the locals did more to help than the Rep who was more interested in chatting up some good looking girls. Spent over half a day in the police station then had to stay back in the same place with broken locks on the shutters. I am going back to Kefalos, the break in wasn't the problem, just the company.
Paul D
A SMALL COMPANY THAT SHARES PLANES OVERBOOKS FLIGHTS AN IS TOTALLY LACKING IN CUSTOMER SERVICE ONLY THE DESIRE TO GO BACK TO KARDAMENA TO MEET OLD FRIENDS STOPPED ME FROM CANCELLING THE TRIP
| | |
| --- | --- |
| Search for Libra in all of JustKos & the Messageboard | |
More Tour Operators on Kos...

2wentys | Airtours (MyTravel) | Amathus | Argo | Aspro | Club 18-30 | Cosmos | Direct Greece | First Choice | JMC | Kosmar | Laskarina | Libra | Manos | Olympic Holidays | Panorama | Priceright | Skytours | Sunset | Sunvil | Thomas Cook | Thomson | Unijet | Virgin Sun |