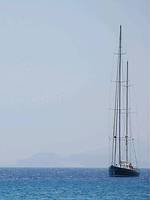 Tingaki Reviews
---
Places to Visit
---
Kos Guide


Cosy Bar

(Bars in Tingaki)

10/10
Paul J

was lovely to see dimitri & jacqueline again i`ll be back next year
10/10
Stuart D
Went to k0s 1997 dimitri looked after second to none free shots , beer even food as me and my friends were ripped off at the villa aggro sorry andrews hotel .went back 4 years later still remembered me laughed about what had gone on in 97 still got me tanked up all free of charge.

so mery christmas all at the cosy bar and god bless see you soon.
10/10
Paul J
got back 27-8-11 its was nice and nice company be back again in 2012
5/10
Paul J

goin to tingaki in august 2011 not been for 2 years gonna visit dimitri&jacqueline at the cosy bar
10/10
Richard C

First holiday when we were just dating at the tender age of 16,, now 37ish and go back as many times as we can.... harder now that we have 3 children.. but cant wait to get back to see the lads and work on the 4th.... Can anyone let me know how to get back there from Dublin... THANKS GUYS
10/10
Tracey & ged

This is one of the best bars on the Island as Dimitri & Jacqueline are excellent hosts. Dimitri has some wonderful stories to tell and also makes a mean cocktail!
10/10
Dave S

Hi Dimetri and Jacqueline

Its Dave and Julie here, had a great time in your bar every night. Hope to see you next year in September.

Hope you are both well.

Love Dave and Julie xx
10/10
Denny H

Great bar and very friendly
10/10
Paul J

had a brilliant time .dimitri and jacqueline are very friendly cant wait to go back next year
10/10
Elaine W

Lovely bar, great staff, good service, and the best "White Russian" cocktail EVER !!!!!!
10/10
Paul H
Go to the Cosy Bar once and I promise you will return, get a seat at the bar and have a chat with owner Dimitri and his hard working wife Jacqueline. He his Greek and she is Dutch although both speak very good English.Hear Dimitri tell his funny stories whilst he takes his" medicine".

Have him make you a cocktail..

..

.you will not be dissappointed - excellent value for money and you will not get a later drink anywhere else in Tingaki.

Brilliant !!! We have been back for the last 4 years and will carry on returning for many nore to come !!

David B

My wife and i are just back from Tingaki for the 7th time, we always spend a lot of time in the cosy company as Dimitri & Jaqueline are a wonderful couple and good friends, it is by far the best bar in Kos with brilliant service and you are guaranteed a good laugh with Dimitri who is a very funny man, especially if you sit at the bar, the ice cream and cocktails are brilliant and very reasonably priced, we will definately be going back, and you would be m

ad to visit Tingaki without going to the Cosy Company.
Ken P

Went here most days either mid afternoon or evenings before eating or both. Demitri was very funny and we both liked him.Made a mistake on the number of drinks we had one time when he undercounted my beers,but would not take the money for it.Usually sat near the road to "watch the world go by".
Helen I

Cosy Company is a great place to go anytime of the day. Its quiet during the day, but a great place to go when it gets too hot outside and busy at nights, but the drinks are reasonably priced and the atmosphere is great. The owner Dimitri and his wife Jacqueline are very friendly and up for a laugh.
Karen T
This is a nice little bar to have a drink either before or after your meal in the evening. It is nice for people watching and the drinks are quite good in comparison to some of the places. Comfortable chairs and a good waitress service.
Paula H
Loved the Cosy Bar, great music, upbeat happy atmosphere, great waitresses and very cheap cocktails. Always offered a free shot no matter what you drank. Fantastic watching the Olympic opening ceremony in here - couldn't have wished for better. Well worth a visit... i guarantee you'll end up going back!
| | |
| --- | --- |
| Search for Cosy Bar in all of JustKos & the Messageboard | |
More Bars in Tingaki...

7dayz | Beer Garden | Charisma | Charlie Chans | Cosy Bar | Ipanema Cafe Bar | Jungle Bar | Kovotis | Margarita Cafe Bar | Mascot Bar | Memories Bar | Rendezvous |