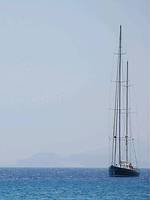 Tingaki Reviews
---
Places to Visit
---
Kos Guide


Rendezvous

(Bars in Tingaki)

Carole L

A lovely taverna on the main street in Tingaki. Vasilli, Chryssa and all their family make you feel very welcome, as does our Colin, from Merthyr, Does anyone know how he is? We have been visiting Tingaki and the Rendezvous for too many years to remember and hopefully will continue to do so, keep up the good work, thankyou,

From Carole and Russ
7/10
Tracey B

The Rendevouz is a very friendly, but expensive bar. It's ideal if you want to get out of the sun for a while as there are several tv screens showing football, soaps and other programmes. Colin is a great host - you'll be made to feel very welcome
10/10
Emma W

Went back here for my 2nd visit to kos had a great time very nice friendly staff and lovely drinks as you can see in the picture .

This place is good to go to if u miss your soaps and uk shows. They also show all sports and films which is great for the kids if there bored.

Thanks again xxx

8/10
Caroline F

Went here a couple of times to watch films. Obviously they were pirate copied dvd's of the latest films but killed a few hours if you were tired of sunbathing and shopping etc. The staff were nice enough and the drinks were average priced here. You can also access the internet here for 3Euro an hour, minimum of 1.50 charge if you use less than the hour. I used it once to contact home just to let them know we all arrived ok. The area where you use the internet is very hot and sticky and full of flies or mossies. Couldn't wait to get out of that area. Otherwise ok place, especially if you are a soap fan as they show all the favs, Eastenders, Corrie and Emmerdale. All the footie is shown too. Not my cup of tea really on a holiday but there if it's yours.
10/10
Emma W

Went here with my dad,step mum and friend was really good This was in 2005. Dad goes every year and im coming back this september so see you there xxx
7/10
Joanne W

I went into this bar a few times last september and thought it was fantastic. I'm a very big football fan so finding somewhere to keep an eye on my team was great. They have big screen t.v's so there is always something on to watch. The kids will love it too they have a wide choice of cocktails and drinks for the kids. The staff are friendly and are always willing to help out. They even drink your drinks to the table for you now thats what I call service
Paul T
We called in here most nights, it's a very friendly bar with great service and our youngest loved the childrens cocktails but three big screen tv's (all showing different channels) plus a sound system was sometimes just a bit too much.

Alysha B

We tried this bar as it had good ratings from others, it was ok we only had a few drinks in here but we were made very welcome. They often have new movies playing in there and have all the soaps some of u might miss out on watching while away, so no need to worry!
Lauren H

Me and my sister went to rendezvous every night before going out for a meal, we loved it, absolutely fantastic playlist, well done guys!! Loved the chill out atmosphere and really friendly service, they never failed to have a smile on their faces fair do's!!! Definately visit there, it puts you in a good mood for the night ahead! Thanks for all the free drinks too (Y) that was a definate bonus for a good night ahead haha! Loved it and will definately be returning next year maybe even before, so see you soon!!! Thanks again, loves ya Lauren and Stacey - Wales/Swansea x x x
David P
The best place in tingaki, the owners are so nice and will go out of their way to help you. They are very family orientated and provide movie entertainment during the day. We spent many an afternoon with a tv to ourselves. Absolutely fantastic!
Janet W
This place is lovely, the owner Phassilis is very friendly. Take a seat here and be waited on. Pool table for the children which is free, internet 3 euros for one hour and televisions each side showing many live matches. In the afternoons they put on recent and new films for the kids. English chart music is played. It has a friendly atmosphere, popular with families. It is not the sort of place were you sit around the bar and get drunk.
Sophie D
We love rendezvous
Sophie D
we think if u have somethig negative to say dont bother!
Angie H
LIKED THIS BAR!! get free shots and lovely cocktails for about 3 euro's!
| | |
| --- | --- |
| Search for Rendezvous in all of JustKos & the Messageboard | |
More Bars in Tingaki...

7dayz | Beer Garden | Charisma | Charlie Chans | Cosy Bar | Ipanema Cafe Bar | Jungle Bar | Kovotis | Margarita Cafe Bar | Mascot Bar | Memories Bar | Rendezvous |