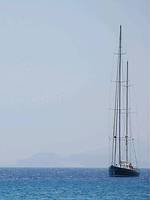 Kos Reviews
---
Places to Visit
---
Kos Guide


May

(Best time to visit Kos)

10/10
John S

I have been going to Kefalos for a good few year now, nothing beats it! I find the best time to visit is either late May or September. I have been in Kefalos late May, October and September. If you want weather like good summer days that we used to get, then this is the best time of year I think it's better to go.

However, I would point out, at the moment not to book for too early in May, since most of the shops etc are just opening for the start of the season, so you will not get the full benefit of seeing everything open. The same goes for travel beyond last week September and 1st week of October, since most of the businesses in Kefalos are staring to wind down for the end of the season.

If you want it really hot, hot try the other months but certainly nothing happens from late October to again the following May. Don't know if the travel operators even have routes available then.

Kefalos is a great resort, with really friendly locals, the area is not overly busy which is an added bonus. The place is not over built yet, (long may that remain) so see Kefalos at its best!

Enjoy

post by Ji

10/10
Sian R

We went last week of May 08 and we did not have one bad day - it was lovely to walk around in although it did get really hot some afternoons - I came back with a great tan so I am not complaining!!!
Kay H

From our experience of the island in July last year, it was amazingly hot. More hot than we had anticipated but that was also the opinion of our Greek friends on the island.

This year was late getting warm; early May; according to the same Greek friends. Who knows what this high season will bring us?

I will update at the end of the season (mid Oct.) Sorry that this will not help anyone very much, but you can track the weather on the internet.
Kevin D
we have now visited kefalos for the last 2 years in may and have just returned the weather is great 2 weeks of sun couple of windy days but kefalos is on the best side of the island to avoid the wind

Hilary S
we're planning on going to tingaki on the 22nd may, can anyone tell me if it's going to be warm & if tinkagi is a good place to take a 15 yr old plz?
Kay H

My husband; Mel and I; went to the island for the last two weeks of May this year. The weather was comparable with an ordinary summer day in UK with the occasional cloud and/or shower of rain. Sleeping was bliss - not too hot - and the insects weren't in abundance. This is a great time for anybody who doesn't like the full heat of SW Greece, most particularly; kids and the more mature amongst us.
10/10
Phil A

Just Back yesterday.

May is an excellent time to go. Warmhes to hot days great for topping up your tan without burning. and pleasant evenings, no need for air conditioning so sleeping was easy.

The sea was fine for swimming in, if you are use to swimming in the UK waters in the height of the brittish summer.

And the beaches, attractions and towns are not full of tourists.

Great time to be there
10/10
Melanie L
me and my partner came here eight years ago and have been comin for the same two weeks in may ever since its fab not too hot if you have little ones we have only had a couple of cloudy days it does not get too busy but there is still plenty to do laze about on the glorious beaches in the day and then hit the bars at night plenty for all the family to do our family have all been with us in may and have enjoyed the weather
Derek F
spent two weeks 16th-30th 2006 weather was perfect hot clear blue skies allready booked same dates next year can,t wait.
Lorna H

Went on 24 may for 2wks 2006 was fantastic not too busy but all the same the Greek hospitality is 2nd to none they put us English to shame with their manners and helpfullness. Thw weather is fantastic was pushing 32 on some days and at 10am was 24 somedays
Rod B

Just returned (1st June 06) after spending 2 wonderful weeks in Mastahari. Not one dull day, the weather was absolutely brilliant. The food at EL GRECOS was once again a gastronomic delight, the English breakfast will last you all day. Stayed at the Luis, and made good friends with a family from Chesterfield ( Ade, Sue & Cloe). Will be back once again in May, even if it's just for the food.

Rod & Eve Buchanan
Debbie J
i was in tingaki 6/5/06 for one week weather was perfect approx 24c most days even on the friday when we had a few showers, the evening got a bit cooler so take a cardigan as there's always a breeze on this cost line, i found the weather perfect as i suffer from p***kly heat had no problems at all and i found no mosquitos whist there
Gail S
melissa you will get a tan, days are warm nights can be cool, we loved our visit last year in may and will be back next week. i managed to get burned so take care. we dont like to broadcast how lovely the island is so dont tell anyone lets keep this between ourselves


Alison G

We absolutely ADORE Kos. We stayed at the Akti Club 2 years ago (2004) and are returning to the same hotel this May - May 27th-June 4th. Can't wait! The weather in August 04 was absolutely boiling hot, but there is a constant mild breeze which keeps it bearable. I think it will be just about right in late May/Early June. Kardamena is a fantastic resort, loads of brilliant bars and clubs, lovely beaches, nice people. The Akti Club was, in our opinion, great. Lovely pool, basic but clean and large rooms, right on its own (slightly shingly) beach with amazing snorkelling, food was quite nice and plentiful - better than we had in a much posher hotel in Crete last year - and go-karting just 3 mins walk up the road. We loved it - so much so that we are returning and really, really looking forward to it!!
Marc G

THE WEATHER IS BERFECT ON MAY, AND TIGAKI LOOKS BRILLIANT!!!!!!
Fiona S

Hey all,

Me and me mates went out on the 26th May for a week. Stayed in Kardamena Studios. Great spot! May is a good time to go, not too quiet, not too busy. You get to know all the pr's n djs etc. Look out for me next year, I'M COMING BACK!
Melissa N

My friend and I (both 24 and female) have just come back from 2 weeks in Tingaki and had a BRILLIANT holiday! And May is a great time to go! It was boiling and in two weeks we only had one and a half cloudy days!
Lynne L
Brilliant. Went 5-19 May 2005. No rain whatsoever. Highest tempeture was 27 degrees so manageable for families.

David M

we are going in early may,even now in april it is 24 c.
Emma F
Anyone whos worried about the weather in early May need not be. We went last year on the 8th May and it was blistering hot all week.
Katie M
not too hot not too cold i must admit for all you people who think may is not a good time to go its great if you have kids aged 6-14 honestly!!!
Nici T
Kos was smashtastic.loved every minute of the holiday.Poseidon hotel and apartments fabby just the right distance from everything. Bar street totaly wild for the girlies to pull some hot men...def reccomend it. Wild bull bar the place to be...look out for chris and jimmy, hottest fellas in greece oh and if u go say hi to jen 4 me!!!
Cheryl P
To anyone who is wondering about the weather its hot out there at the mo, but its off putting cos of the wind but when it calms you feel the heat, just right. It can be chilly at night though but not cold. Happy Holidays, wish I was still there

Cheryl P
hello everyone i have just got back from kos town and we liked it, it wasnt that busy though, but the bars have just started to get busy now, the beach in kos town isnt great very pebbley. the island is very windy but hot. beware of the boat trip to rhodes we were told by our rep that the boat will take you there but if its to windy on return they will leave you there so you will have to find your own way back over to kos!! go to the village of zia and watch the sunset its very nice, its a very little and quiet village, the greek nite up there is ok if you can listen to greek music for 3 hours!!! wasnt for us! the little back street of shops and bars are nice, and a restaurant called petrinos is very nice to not like the others its alot posher! all the restaurants along the front do the same food practicly, the people who stand outside the restaurants are a pain in the a**e trying to get you into there for food. the staff in the wild bull bar are great and also doors bar, the bars are very small. we stayed at the iris which was nice a bit out of the way though so we hired a moped (70 euro for the week) which wasnt bad. have a great holiday, if we go again we would leave it till late may so it will be busier.

Kev V
Last year me and our lass went to Kos Town for the first time
and we really liked it. Maybe because it was the first time we'd
had a holiday on our own--and nobody else to take into
consideration. There are ruins everywhere--even in peoples
back gardens!!. If you like to sit and watch the world go by, then a
visit to the Harbour is recommended. It's especially nice on a
night, when all the Boats that do the daytime excursions are lit up
and bobbing up and down in the water--Magic!!. Prices on the
Seafront can be expensive--so a short (2-3 minute) walk into the
Old Town and maybe a little further is well worth it--less than half
price of the Harbour area sometimes!!. We go in May, because
the tourist season hasn't really taken off and it's not dead, but it's
not heaving either. We are going again on May 5th 2004 to The
Aegean Sun Hotel as we did last year. The Barman (Andonis) is
excellent and we became good friends ( even going out with him
in his own car to visit areas well outside of KosTown ) so we
can't wait to return.

| | |
| --- | --- |
| Search for May in all of JustKos & the Messageboard | |
More Best time to visit Kos...

April | August | July | June | May | October | September |