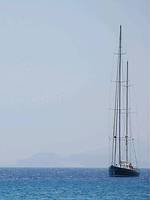 Kefalos Reviews
---
Places to Visit
---
Kos Guide


Andreas Apartments

(Accommodation in Kefalos)

10/10
Gary M
Just back from a holiday in Kefalos.
I was staying at Spring; just round the corner from Andreas. We were told to vacate apartments at noon even though our transfer was 22:15. Spring have no place to keep baggage or to enable leavers to have a shower after 12 unless you stump up 50 euros.
In stepped Andreas- they allowed 6 of us to store our luggage and gave us the use of their shower facilities--at NO CHARGE.
Lovely people running a lovely family orientated complex-wish I'd booked with them. If I ever return to Kefalos I'll be staying at Andreas.

9/10
Roy A
have staayed with you many rimes over the last 14 years and will return again this year appartments clean airy and roomy, position so close to fab but small sandy bay. For those whodo not do beaches your pool great. The icing on the cake is yout cooking fab choice, well cooked and prices ver resonable too!!
Rita K

We now have our own website the address is www.andreasapartmentskefalos.co.uk please have a look prices are good .And 10% deal off the price of the rooms if you book before the 31st december 2010

Hope you all have a great christmas and new year hope to see you all next year.

Best Wishes

Rita & Andreas
10/10
Jenny B

Just returned from a fabulous 2 week holiday in Kefalos staying at Andreas Apartments. Apartments basic but very clean. Also have air conditioning which is a must when very hot. Andreas and Rita very friendly and nothing is too much trouble. Pool is excellent. Food in restaurant and snack bar is first class and excellent value for money (must try his meat pie). If you are looking for a nice relaxing holiday with typical Greek hospitality then look no further than Andreas Apartments. We have been going since 1997 and are looking forward to returning.

10/10
Nichola S

We have just returned back from kefalos staying at Andreas studios and apartments and what a super holiday we had. The apartments although basic were very clean and tidy just what you would expect from your greek holiday. Andreas and his wife Rita were fantastic nothing was to much hassel. I would defo stay here again. The only down side to the holiday was the colapse of xl/kosmar hoidays which meant that andreas lost alot of money but he was still conserned about his (free) guest's than his own situation. When we go back to kos there is no other place I would stay.

9/10
Ken H

Although we didn't stay at the Andreas Apartments (we were at the Eftichea, just behind), we couldn't ask for more genial hosts than Andreas and Rita.

The pool is always clean and tidy, and the cafe is well run and well priced.

Unfortunately at the end of this season Rita is closing up her car hire business, which is such a shame as they are competitively priced and very good cars. The small library of books left by previous visitors is most welcome, and saves us having to bring lots of books with us.

Helen and I are looking forward to seeing you all again next year

10/10
Jeff W

Just returned from another quality holiday and stayed at the andreas complex for the 5th year running. Rooms very clean and Andreas and his staff are once again superb. Was great to get john smiths nice and cold out of a can, makes a change from lager beers that are everywhere out there. Food as usual great and you certainly wont starve with the large portions of food served. If your looking for absoloute peace and tranquility the ask the travel agent if you can be placed in the annex. Thanks Andreas

John A

Pleasantly surprised by these apartments, however try not to be put in aprtment No 1. Its ok but its right next door to Rita's car hir and the Kosmer office. Expect to be woken up every morning by clonking noises, hoovers, loud talking and the washing of cars. I think they forget 8 am to them is 6am to us. Thats the only real whinge though, the apts are old but in good condition , but cleaned only once a week ( Wednesday) so the floor was gritty all the time. His barbies are excellent (10 euros + a drink) The pool is very nice, spoilt by kids of course not being suprvised properly by their parents, but again ok. The local beach, by the harbour is 2mins away and is nice and sandy. Sun beds 5 euro's per couple and you are given a coupon for a free bottle of water from the taverna just opposite. Its worth going too, the gyros there are great. Local bars are close and can reccomend the Acropol, just loved it there.Pick any taverna for eating, they all seemed good, the food truely excellent. We would definately go again, and if you are a first timer to Kefalos this would be ideal for you as a base.

Tom T

This is a picture of us with some friends we made and one of the bar staff (Julie) has her hand in front of Andreas' face.

We had a wonderful week at Andreas Appts. There is a quiz (which we happened to win) and barbecue on a Wednesday and another barbecue on a Saturday. The food was great and was cooked by Andreas himself. The staff are very friendly and a Kosmar rep is present almost every day.

The beach is very near and there is a long strip of restaurants and clubs nearby also.

If anyone who reads this is going soon you must ask Andreas about the Number One song.

We will definitely be returning to Andreas' again in the near future.
Jeff W
If you are thinking of booking for either Andreas appts or the annex then look no further it is a superb place to stay, Andreas, family staff are all so friendly. we stayed last year and are going back this year. A very relaxing enviroment with good people and great food.
Sarah K
Stayed in apartments close to here in 2002 and as we had no pool went to Andreas every day for a swim

lovely place, fantastic food and lovely staff
Mary-anne T
we thought your hotel was foul, its smell, its food, well, everything was awful!!!
NA NA ONLY KIDDIN' IT WAS REALY MINTAZ!!!
YOU SHUD GO 1 TIME!

Chloe W
WOT CAN I SAY?!?!?! WOW!!!
U MUST GO. ITZ FAB!!!
FROM CHLOE WILLIAMSON AGE 12 FROM NEWCASTLE!!
Lynne H
BEEN IN KEFALOS EIGHT TIMES,THIS WAS OUR FIRST VISIT TO ANDREAS APARTMENTS.
THE APARTMENT ITSELF WAS QUITE NICE.BASIC AND CLEAN.THE POOL WAS IDEAL FOR THE KIDS,NOT OVERCROWDED.
AS FOR ANDREAS HIMSELF,I CAN ONLY SAY THAT IF YOU ARE PREPARED TO SPEND ALL DAY AT THE POOL AND ALL NIGHT IN HIS RESTAURANT THEN YOU WILL FIND A WELCOME.
IF YOU WANT TO GO TO THE BEACH AND EAT AT DIFFERENT PLACES THE DON'T EXPECT ANY COURTESY FROM HIM.
Andy J
what a place! quiet relaxing what more can you ask for? andreas is the top man exellent food & hospitality + great staff in nick & lisa
Rachel S
THE FOOD IS GREAT AND IT'S PERFECT FOR THE KIDS, EVEN ICE CREAMS ARE AVAILABLE. ANDREAS PUTS ON BBQ'S AND HE MAKES THE NICEST BEEF BRGERS TRY THEM!!! WELL WORTH THE VISIT AN HAS A FREINDLY ATMOSPHERE BEEN B4 TWICE AND GOING AGEN!!!!
Janine W
We stayed at Andreas appts in sep 02. what can I say, it was excellent! The appartment was immaculate. The pool really clean. Food superb, and it's all down to one man ... Andreas himself, and his staff, especially Lisa. Their aim is to make your hol perfect, and they certainly do that! If youve got kids they'll love it, as will you. We have booked up again for next year. While your'e in Kefalos you must visit the Acropol cocktail bar, the kids will love that too.
Can U Help?
Craig P
my family and i are holidaying at the andreas in july 2003, any info on the apartments and kefalos in general will be greatly appreciated also any places of interest around the island (maybe waterparks or boat trips)
| | |
| --- | --- |
| Search for Andreas Apartments in all of JustKos & the Messageboard | |
More Hotels and Apartments in Kefalos...

Anastasia Apartments | Andreas Annexe Studios | Andreas Apartments | Anthoula Hotel | Anthoulis Pension | Antonis Hotel | Archontia Studios | Artemis | Athinoula Hotel | Bel Passo Apartments | Billys Studios | Christina Studios | Chrysoula Apartments | Demetris Studios | Dionysia Studios | Efi Apartments | Eftichia Apartments | Eleni Studios | Elini Hotel | Evangelia Studios | Evi Studios | Exotic Studios | Galini Apartments | Georges I and II | Hermes Hotel | Jacks Apartments | Jimmys Studios | Kalonisa Studios | Kamari Bay Hotel | Katherina | Kefalos Apartments | Kokalakis Hotel | Koko Irene | Kontessa Apartments | Manolis Studios | Martisa Studios | Mayflower Peros Complex | Panormitis Apartments | Pantheon Apartments | Paradise Pension | Pedros Maria | Popi Apartments | Roses Studios | Savvas Studios | Soula Studios | Spring Studios | Stamatia Apartments | Stena Apartments | Stratis Studios | Sunrise Apartments | Sunshine Apartments | Themis Studios | Vasiliki Studios | Villa Georgios | Yiannis | Yiannis-Kaliopi Studios | Zafira I and II | Zeus Hotel | Zini Apartments | Zografina Studios |