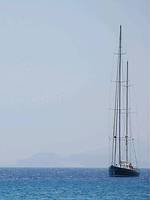 Kardamena Reviews
---
Places to Visit
---
Kos Guide


White House Studios

(Accommodation in Kardamena)

Gemma G

I stayed there in May 2004 with my boyfriend, the bathroom smells bad, yellow toilet seat & hole for a shower, couldn't go on balcony as cockroches all over it so had to keep door shut all the time, never changed bedding. pool full of floating dead bugs, hated it NEEDS TO BE REVIEWED BEFORE GOING IN 2005 BROCHURE
Kevin P
stayed there 1 night before being moved it was unclean they gave us room no 11 which they had just moved someone out of not even a shower curtain just a shower stuck to the wall and a hole in the floor. bedding discusting woken up by the bar music at 09.30 am pool ok take a tourch for the dusty track to get to it better still dont go we moved first day got there 04.30 out by lunch time

Simon B
Visited in October 2003 and found the weather to be glorious, though we had escaped a storm which hit nearby Rhodes.
Appartments were basic (think tatty 80's Argos furntiure) though functional. Shower/toilet smelt bad - air freshner a must. Balcony had a great view over the pool and location was good - a five minute stroll into town. Don't worry about the path - it's not too harsh or long, merely sandy and unpaved. Maybe advisable to take a small torch. Rooms cleaned twice during a week stay and towels changed twice, though if you asked they were replaced sooner. Pool was clean though chilly - was October though, and loads of sun loungers were availabe and they were free. If like us you get it on a late cheap deal then it's a decent place to crash at night. Couldn't really grumble.

Sarah B
Make sure you take a bottle of bleach with you as very bad smelly bathroom. Also sheets and towels not changed often enough. Need to take a torch with you as up an unlit track. Standard of cleanliness non existent. Needs to be reviewed before going in 2004 brochure.
Lesley W
the worst appartments we have ever had in greece.they are not cleaned properly,the bathroom smells,no security.the bar closed at 4 o'clock,no clean sheets and it is essential to take a kettle.
Lesley W
welcome to faulty towers !! no kettle, one pan, no can opener, one fork, was this really a self careing holiday. bed linen changed once in ten days, we stayed 14nights and only so the lady who owned the place is it any wonder the place is a mess. there might be a rifle range and crazy golf under the undergrowth. looking at the brochure it looks inviteing. may be olypic should take a look before summer 04
Phillip C
From previous comments it would appear that the Whitehouse Studios have gone down hill quite rapidly.
The bar closes at 5-30pm in the evening. Then the place is deserted until the following day,there is no security no safety deposit boxes and no staff around, there is also no lighting around the complex.


Graham B
My girlfriend & I stayed June 2001 for 2 weeks. The location, was great (a 5 min walk to the center) pool was clean & of good size. I found Keith (manager) offensive & had a run in because of him showing off to other guest by aiming a pellet rifle at me. The owner (kostas) was an absolute gem. They organise a barbeque every Saturday night, which is great fun, and the food is fine. It a little get together for the complex & breaks the ice with other guests.
We found the room clean, changed regularly & the overall atmosphere was very friendly.
I would certainly use the accommodation because of its standards & hope when we visit again new management is different.
Out of 10 I would give it a 7.


Jillian C
WE STAYED AT WHITEHOUSE APTS FROM 10/05/03 FOR TWO WEEKS. THE STANDARD OF ACCOMMODATION WAS STANDARD (THERE IS NO KETTLE) SO IF U LIKE URE CUPPAS TAKE A TRAVEL ONE. THE POOL IS A GOOD SIZE AND THE POOL BAR PROVIDES ADEQUATE DRINKS AND SNACKS. THERE IS A BARBEQUE EVERY TUESDAY FOR 12 EUROS WHICH INCLUSED UNLIMITED WINE. THE OWNER & STAFF ARE PRETTY LAID BACK AND DONT STRESS THEMSELVES OUT. IT WAS LITERALLY A 5 MINUTE WALK INTO TOWN BUT ITS BETTER THAN SOME APTS IN TOWN BECAUSE OF THE NOISE FROM ALL THE MOPEDS. & DONT WORRY ABOUT THE DIRT TRACK MENTIONED IN THE BROCHURE. ITS ONLY A SANDY PATH!!
WE HAD A GREAT HOLIDAY HERE.
Steve C
Thr white house was quality ! Kieth ran the place and he`s a legend !
'one five behind bar', 'theres been a complaint' just 2 of the great mans catchphrases ! ( The others i cant repeat ! )
Sarah D
the standard of the accomodation was poor. it was not the cleanest the door was unsafe and the managment unhelpfull. it was out in the middle of no where with bad lighting. the only goos thing was he pool
| | |
| --- | --- |
| Search for White House Studios in all of JustKos & the Messageboard | |
More Hotels and Apartments in Kardamena...

Aegean Village Hotel | Agrellis Aparthotel | Alasarna Apartments | Amalthia Apartments | Amfi | Anastasia Apartments | Angelika Studios | Angelina Apartments | Anna Apartments | Anna Maria Studios | Annika Aparthotel | Annoula | Argyri Aparthotel | Arkadia Apartments | Captain Sun Apartments | Carda Beach Hotel | Chrisoula | Christina Beach Hotel | Cleopatra Aparthotel | Cleopatra Superior Hotel | Club Akti Hotel | Daphne | Denise | Desert Rose Hotel | Dimitris Apartments | Dinoris Studios | Doras Apartments | Elga Apartments | Emiliana | Evgenia Apartments | Evirpides Apartments | Fania I and II | Georges Apartments | Harrietts Apartments | Hellios Beach Hotel | Ilias Studios | Ino Apartments | Ippocambos Apartments | Irini | Iris Studios | Jennys Studios | Kalia Apartments | Kalimera Mare Hotel | Kallisti Apartments | Kaloxenia | Kamares Apartments | Kardamena Apartments | Karmelina Apartments | Kathys Studios | Kokos Studios | Kontessa | Kool Pool Apartments | Kris Mari Hotel | Ladikos Studios | Lagas Aegean Hotel | Lorys Apartments | Louis Helios Beach Hotel | Louis Studios | Loukas Beach Studios | Lydia I II and III | Mammis Beach Apartments | Mamouzelos | Marina Studios | Meropi | Metaxo | Mikargy Hotel | Mina | Minas II | Mitsis Summer Palace | Monica | Nefeli Apartments | Nikolaou Apartments | Nikos II | Nikos Studios | Nissia Apartments | Nitsa Apartments | Norida Beach Hotel | Paraskos Studios | Philippos Apartments | Philoxenia Studios | Pilini | Pittas Studios | Plousia Apartments | Porto Bello Hotel | Rahi Studios | Rena | Roula | Sarah | Seva Aparthotel | Skoufezis Studios | Sofia | Sovereign Beach Hotel | Spiros Studios | Stamatia Studios | Stamatis Studios | Stella Apartments | Stergos | Summer Palace Hotel | Sun Beach Apartments | Sunbeam | Sunflower Apartments | Sunny View Hotel | Themis Studios | Tonys Apartments | Tonys II Apartments | Valinakis Beach Hotel | Varkas Apartments | White House Studios | Zouboulia |