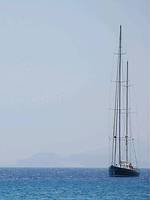 Kardamena Reviews
---
Places to Visit
---
Kos Guide


Sunny View Hotel

(Accommodation in Kardamena)

1/10
Alan W
Only went here because it was the only place available as we booked very late, this should have told us something. On arrival the room stank and was not very clean, the breakfast (which we had paid for) consisted of a roll and a cupof coffee. We left after this and went to an aprtment block that we knew on the edge of town not miles away as the Sunny View is.

1/10
Karen and dave W

SUNNY VIEW HOTEL KARDAMENA WAS THE WORST HOTEL

WE HAVE EVER STAYED. ITS A STINKING DUMP AND SHOULD BE SHUT DOWN.

IF YOU STAY THERE.. TAKE A PEG FOR YOUR NOSE. UNLESS YOU LIKE THE SMELL

OF HORSE MANURE.

MONEY BACK THOMPSONS !!!!

Rebecca A

Love this place. Located a 20 minute walk from the centre of Kardamena this is not he place for all the party people. With fantastic views of mountains, its set a little way off the main road. Its also accessible by regular (1.20EUR) bus service, courtesy bus (for one of the larger hotels down the road) and a very reasonable taxi (no more than 5EUR). We are now going back for the 3rd time in 3 years. George, Francis, Nico and Katerina are loves hosts, in a lovely simple hotel. Do not expect 5 star hotel. Simply furrnished rooms, with optional airconditioning (at a cost), hot showers that work, seaviews (from all the rooms we've been in), simple continental breakfast and an excellent bar and pool area means this is a place we will keep coming back to. True, some people may not like the BBQ night, but you don't have to go, you CAN say no - George won't be offended. We've always said yes and had a great time with great food, great drinks and a good kareoke night!

Oh, and if you can, book direct with the hotel. It works out cheaper. Fly with XL.com and email them direct for booking/deposit details.

Bob H

i recently got married in kardamena and a member of our group stayed in sunny view hotel with her father, the location meant taxis in to town every day at 6euro's each way, they were intimidated by the family who owned it.

we also attended a barbecue night at a cost of 13 euro's each person the quantity of food and drinks were substanded and in short supply and only pork available. For the same money you could have had an excellent meal with starters and drinks at Sun Mediteranian Restaurant. All in all very disappointed.

Steve W

The hotel was almost superb with clean rooms, nice swimming pool, good bar, satellite TV, good food, an excellent barbeque once a week & in the main friendly staff.

I would still recommend this hotel to everyone but the only problem was the manager who told me off on my second day there for leaving the hotel to go to the beach, he said he wanted me to stop at the hotel so that I could spend my money there, this created a bad atmosphere for the rest of the holiday.


Leanne H

This was our first holiday in Kos and we had an excellent time. The hotel was very clean and the food was excellent. We received a very warm welcome from George and Katerina and the whole family made our stay a very pleasant one. The hotel is situated just over a mile outside Kardamena where there is a vast variety of restaurants, bars and shops. We are looking forward to returning the Sunny View next year.

Giordana S
We opted not to go with some of the package holidays offered from Italy and select our hotel on our own. It was the best thing we could have done! We chose Sunny View from the reviews on this site, and it did not disappoint. It is very clean, quiet (not too many kids running around, at least not during the third week of Sept. 2005) and owned and operated by a fantastic family. George, Katerina, Frantzis and Gregory are always willing to help in any way and eager to make your stay at Sunny View comfortable and fun. Definitely participate in the bbq and karaoke on Tuesday evenings...great food, good fun.

The hotel is situated about a little more than a kilometer outside of the town of Kardamena, which is great if you rent a moped to get around. Otherwise, waiting for the bus can be frustrating. The breakfast was nothing special, but enough to get your day started. Rooms all have a sea view, if somewhat far off, but still very pretty. The balcony was great, and it even had screen doors! Pool was beautiful. For the money (200 euro/week/room), it can't be beat. I'd definitely recommend Sunny View to anyone looking for a relaxing, memorable holiday.


Rob M

It was an ideal place to stay, because it was out of town it was very quiet and there was a great view of the mountains. Also as its a small family run hotel every one gets to know eachother and the staff are all very friendly especially George. Theres also a nice breaze outside by the pool. And when ever you want to go into Kardemena Centre you can catch the bus or just get a taxi there very quickly and cheap.
Gareth J

Went to sunnyview in September 2004 and are due for another holiday there in September 2005.(Also for Bidda's wedding). Very peaceful, very clean and a wonderful family who just can't do enough for you.
Brighton B

Quality holiday....best 2 weeks of our lives...shame to come back...big thanx to george n his family for their hospitality... bar street is a must!!!! and dont miss george's bbq's/kareoke

this is a wot u call a heavy nite out in kos (marcus a.k.a. princess conswayler banana hammok, lol)

Mark P

Had a great time at Sunny View! Try the BBQ and Karoke on the tuesday night, not really our thing but the food was good, however at 12 euro per person you might find more value for money up town. Food is great and would advise eating at the hotel at least once during your stay, greek dishes on the menu and well as english foods.

Everywhere was very clean, however to do not take food into the rooms as you will end up infested with ants! Rooms are basic but to be honest cant expect much more for the money you paid!

Takes about 30-40 minutes to walk to main resort! Bus is 90 cents each way and txi is 5 euro.

Beware if you go on day trip to turkey George might give you money to bring him back some fags.

All in all a very friendly place.

PS Francis - how bout some rock channels being shown on tv next time!

Tina B
we stayed at sunnyview.and found it so friendly.the pool is nice and clean.so are the room.george the owner and his family are all great.check out the BQ food is great. and belive me what a great time we had.were be going back there again.
David N
Only 2 star rated but will give it 10 out 10 all the way George,Katrina,Fran,and Gregory and the 2 ladies, what a wonderful hotel the six of you run, we will be back next year, and will recommend to all our friends KING David and Marian
Gary and val B
we went to sunny view three times last year and we are due to take our second holiday this year in october. what a wonderful place to stop and what wonderful people george,katrina,fran,and gregory are. they are like a family to us. nothing is too much trouble for them.we met debbie and john from the isle of wight last october and are meeting them again this october. the best place to meet the best people.10/10
Amanda M
We have visited Sunny View on a number of occasions and have been extremely pleased on each visit. The family who run the Hotel are friendly and helpful and treat you as friends. We will return to Sunny View next year when our baby is a little bit older.
Steve D
Superb small family run hotel situated about 1 1/2 miles outside Kardemena in the countryside, everything is spotless, a large freshwater pool, plenty of sunbeds any time of day and best of all the attention and service you get from George and his family, you arrive a guest and leave a friend. We have just spent 2 brilliant weeks there and I wouldn't hesitate to recommend this place to anybody and make sure you don't miss the barbeque and kareoke night every tuesday !!
Kelly J
This place is amazing. It is family ran and the family that run the place are the nicest people i've ever met. They make you feel really at home and go out of their way to het to know ech guest individually. Cant wait to go back and see them again next year. They're quality.
| | |
| --- | --- |
| Search for Sunny View Hotel in all of JustKos & the Messageboard | |
More Hotels and Apartments in Kardamena...

Aegean Village Hotel | Agrellis Aparthotel | Alasarna Apartments | Amalthia Apartments | Amfi | Anastasia Apartments | Angelika Studios | Angelina Apartments | Anna Apartments | Anna Maria Studios | Annika Aparthotel | Annoula | Argyri Aparthotel | Arkadia Apartments | Captain Sun Apartments | Carda Beach Hotel | Chrisoula | Christina Beach Hotel | Cleopatra Aparthotel | Cleopatra Superior Hotel | Club Akti Hotel | Daphne | Denise | Desert Rose Hotel | Dimitris Apartments | Dinoris Studios | Doras Apartments | Elga Apartments | Emiliana | Evgenia Apartments | Evirpides Apartments | Fania I and II | Georges Apartments | Harrietts Apartments | Hellios Beach Hotel | Ilias Studios | Ino Apartments | Ippocambos Apartments | Irini | Iris Studios | Jennys Studios | Kalia Apartments | Kalimera Mare Hotel | Kallisti Apartments | Kaloxenia | Kamares Apartments | Kardamena Apartments | Karmelina Apartments | Kathys Studios | Kokos Studios | Kontessa | Kool Pool Apartments | Kris Mari Hotel | Ladikos Studios | Lagas Aegean Hotel | Lorys Apartments | Louis Helios Beach Hotel | Louis Studios | Loukas Beach Studios | Lydia I II and III | Mammis Beach Apartments | Mamouzelos | Marina Studios | Meropi | Metaxo | Mikargy Hotel | Mina | Minas II | Mitsis Summer Palace | Monica | Nefeli Apartments | Nikolaou Apartments | Nikos II | Nikos Studios | Nissia Apartments | Nitsa Apartments | Norida Beach Hotel | Paraskos Studios | Philippos Apartments | Philoxenia Studios | Pilini | Pittas Studios | Plousia Apartments | Porto Bello Hotel | Rahi Studios | Rena | Roula | Sarah | Seva Aparthotel | Skoufezis Studios | Sofia | Sovereign Beach Hotel | Spiros Studios | Stamatia Studios | Stamatis Studios | Stella Apartments | Stergos | Summer Palace Hotel | Sun Beach Apartments | Sunbeam | Sunflower Apartments | Sunny View Hotel | Themis Studios | Tonys Apartments | Tonys II Apartments | Valinakis Beach Hotel | Varkas Apartments | White House Studios | Zouboulia |