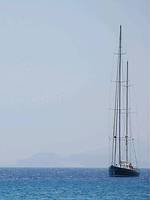 Kardamena Reviews
---
Places to Visit
---
Kos Guide


Kool Pool Apartments

(Accommodation in Kardamena)

10/10
Brian W
In response to the negative reviews below. I am a returning customer to Peters Kool Pool and i have nothing but praise to say about it. We are always looked after from the moment we arrive til the minute we leave. Nothing is too much trouble and Peter and his lovely family will ensure your stay is comfortable and enjoyable. There is a mixture of groups and families who stay here and i have met many people who return year after year. PKP a basic but clean self catering accomodation. I can only imagine that people leaving negative reviews have been rowdy and disrespectful, thus recieving a warning from Peter who will certainly not tolerate bad behaviour. When booking at PKP you book direct, which cuts out the middle man (tour operators)and only pay per room not per person. If you can find a good deal on a flight then you end up with a much cheaper holiday than booking a package. Job done. Keep up the good work everyone at PKP, we will see you in august.

1/10
Richard M
I have to say that i agree with Erica below. This place is a massive disappointment. Was half full when we were there and seemed to be way understaffed. If you want a hotel full of 17yo boozed up lads then knock yourself out. For all you 17yo lads out there - trust me , there are waaaaay better resorts than this for you. No wonder Greece is struggling, as this is expensive thanks to the Euro. Much cheaper in Spain. I think Greece is bordering on becoming a third world country ....

10/10
Peter A

In response to Ericas post...I am the owner of PETERS Kool Pool apartments situated directly behind the swimming pool, I hope your post isnt directed at my premises! I dont know where you get your information from, but we have NEVER been dropped by a holiday company nor have we had any problems or complaints about how we deal with deposits! My apartments have improved over the last few years if anything, I have made many changes and improvements and all my guests leave very happy. We have received many good reviews which prove this. We also have many good regulars who come back year after year! I think you should makesure your facts are correct before publishing such inaccurate statements. Sorry to disappoint you, but we are not likely to go under anytime soon!

Erica S

Another thing, so you dont get stung if it does go under ....tour operators have dropped this joint so be very, VERY careful with deposits n stuff as at some point it will end in tears...
1/10
Erica S

Note how long ago most of these reviews are dated. Bet you everyone has woken up to the fact that this place is falling apart at the seams. Smelly. Dirty. Half full. Nuff said !!!

10/10
Iain C
FANTASTIC news that the Koolpool is taking bookings for this season we will save hundreds of euros because of this (More to spend on Mythos and cocktails woo hoo!!!!!!!!!)

Now with Jet2 and Easyjet going to Kos you can have an extra cheap holiday now who wouldnt want that.

What can be said about the Koolpool that hasnt been said before. It REALLY is the place to be the pool is fantastic and without doubt the best kept pool in Kardamena under the watchful eye of Stelios.

The whole of the Koolpool staff make all very welcome and nothing is too much trouble for them we have been going to the Koolpool for over 10 years now and would not go anywhere else.

The rooms are basic but CLEAN what more can you ask for all you are in your room for is to sleep and shower the enjoy Kardamena.

The Monday night BBQ cannot be missed the food is fantastic and what a great night just remember to bring your singing voice for the Kareoke .

So get on and get booking the Koolpoool for the most fantastic holiday ever you can get their details by checking their website. It will be the cheapest and most enjoyable holiday ever!!!!!!!!!!!!!!!

9/10
Paul D

Fantastic news Peter is taking direct bookings this year what with the new Easyjet flights from Gatwick and other airlines it should be much easier to arrange a GREAT holiday ot the Kool Pool we are trying to work out how many times we can make it!!

Having visited for 15+ years it is still THE place to stay in Kardamena, the welcome and the facilities are great for all ages with the best pool around, GREAT -- MUSIC

FOOD

ATMOSPHERE

PEOPLE

We hope to meet many old and new friends again this year
10/10
Iain C
Well what can you say about KOOLPOOL that has not been said before it is by far the place to ba all staff make your holiday what it should be without them it would not be the same Cant wait to be back in JUNE 10
10/10
Steve E
hiya all at koolpool made our holiday thanks pete,stelios,stergus hope i spelt it right and to both costa,s hope to see you all next june 2010
10/10
Julie S
hiya love kool pool we come every year in sept stelios see ya next year
Billy A
the kool pool apartments have a website now at www.koolpoolkos.com


10/10
Lynnette K

Just want to say a massive 'Thank You' to Stelios & Pete for making us so welcome and even though it's

been three years since I last visited Kardamena, they remembered!

Stelios, a photo of Nicky and Ruby is on its way but I would recommend both the pool and apartments

to anyone.
Craig P

ha ha i am the shortish on eof the group yeah but fully make up for it in everything else lol

but seriously ladies beware and pub stock up as you wont know whats hit ya.

also when you do see us make sure you all say hi despite the condition we are in.

see you all there
Lucy S
Hi

Me and 3 of my friends are going to Kool Pool on 27 June for 1 week! Its my birthday when we are out there as well

!! Just wondering about all of the bad comments about ants etc, is that just a one off or were they in every room??

Anyway I am sure were going to have a wicked time anyway!! Are there any good bars that we must go in to??

Lucy from Kent - Bexley
10/10
Melanie L
we have stayed here for the last four years yes they are basic but the staff are friendly they go out of their way to help you we are a little disappointed we cant stay in them this year they are pretty central to the beaches and supermarkets
9/10
Chris J

stayed at kool pool last year the end of may weather was very good rooms are basic but you are on holiday , take no notice of the reviews this place is tops everyone is so frendly
Emz N

hey 5 gals from the south east off to kool pool on the 30th june 07' for a week, any one else there that week? so up for it.. all night partying... bliss! were all up for a laugh! although some mixed reviwes about the apartmest but hey were only guna b washing there.. out all night, sleeping by pool all day thats the way to do it!
9/10
Ashlee C

HI! ME AND MY EX BOYFRIEND AND 4 OTHER COUPLES STAYED AT KOOL POOL IN JUNE O6. HAD WKD TIME! WE WERE THE NOISY GEORDIE LOT! LOVE PETER STELIOS. WILL B VISITING AGAIN IN 07- 08. PLACE WAS LOVELY. IN THE CENTRE OV EVERYTHING! ONLY THING THAT SPOILT IT WAS HAVING TO RETURN HOME! WILL B GOING WITH MY MATES NEXT YEAR, HAVE FUN WISH I WAS THER
Can U Help?
Hayley H
me my boyfriend and about 20 of or friends are off to the kool pool in july 07, we are of mixed age so should be a laff, i was wondering if anyone can help,i wanted to no if there were frideges and air con, also whats the weather like in july over there ohhh yeh also is it clean!!!!!!!!!! any comments will be appreiciated thanks hayley x
Tracey F

Hiya jus thought id say how brill Kool Pool is me and my family went there in August and it is amazing. Stelios and Yanis are great and really funny. Peter is caring and funny but a bit of a flirt be warned irls hes harmless though. My daughter and neice went out clubbing every night they luved it they came to the pool miday and stelios had saved their beds for them. Mrs stelios was lovely with the grandchild who was 2 she makes lovely food.We carnt wait to go back there next August.
Kos R
this place was off the hook!!! all us girls had such a wikid time, wana go bk.....big up stellios we love the godfather!! yanis is also a legend ......all the comments sayin its s**t there jus tryna scare ya! its sick!
Laura H
Stayed here in july 2006 with 3 friends, we requested 2 rooms next 2 each other, ended up on different floors! I was on the ground floor which was quite basic, shower was rank, the mat was mouldy! Hired a fan which broke after a day so went an bought 1! The 2nd floor room was much nicer with payable air con, loads bigger an newer. Good location, round the corner from starlight! Met 2 cockroaches . My advice, get on the 2nd floor if poss!!!

Miranda J

OMG KOS WAS AMAZING!! ME AND 3 FRIENDS WENT ON THE 21ST JUNE FOR A WEEK AND ME AND 1 OF THEM IS GOING BACK 16TH SEP IF ANYONES GONA BE THERE! APPARENTLY KOOL POOL SOUNDS GOOD ACCORDING TO A FRIEND WHO USED TO REP OUT THERE 2 YEARS AGO! IN JUNE WE STAYED IN KARDEMENA HOLIDAY APPTS AND IT WAS WELL POO!! THE CLEANERS GOT A RIGHT ATTITUDE PROBLEM! IF WE SNEAZED WE GOT SHOUTED AT! IT WAS WELL FUNNY LOL! U WANNA GO TO THE CLEOPATRA THE POOLS ACE AND THE FOOD AND THE WORKERS! STAYED THERE EVERYDAY! BE WARY OF THE BEACH! THE ROCKS ARE LIKE GLASS AND THE JELLY FISH BITE HARD LOL!

Sarah F
Just got back from Kool Pool this morning me and my boyfriend. Had a lovely time the whole place was buzzing. Apartments were ok. We were on the top floor and we had a lovely view of the pool. Room was a little bit dirty though. Was over run with ants and it hadnt been swept as there was black hairs all over the floor. Not a big problem I know but still. The nosie was horrendous though until all hours of the morning. Will be gong back next year as long as the reception is 24 hours then noise might stop!!!


Victoria B

My friends and I visited Kardemena 2 years running! Stayed at the Kool Pool our second year but knew it from the first coz that's where all the young gals n guy's went! we absolutely loved it! Rooms were fine - just what you needed. As for them not being cleaned ours were cleaned every other day and the cleaner was lovely - if we were still in bed she would just come back later when we had managed to surface!! LOVE Stelios - bless him he really looked after us - our sunbeds were there waiting for us in our fave spot every day so if we got up late we weren't fighting for them plus we had special cushions!!

Would recommend this as the place to go! There is so much variety for pubs n clubs it's just great! Weather is always fab too! Say hi to Pete the Greek n Stelios from me! I'm trying to get there this year in August so fingers crossed!
| | |
| --- | --- |
| Search for Kool Pool Apartments in all of JustKos & the Messageboard | |
More Hotels and Apartments in Kardamena...

Aegean Village Hotel | Agrellis Aparthotel | Alasarna Apartments | Amalthia Apartments | Amfi | Anastasia Apartments | Angelika Studios | Angelina Apartments | Anna Apartments | Anna Maria Studios | Annika Aparthotel | Annoula | Argyri Aparthotel | Arkadia Apartments | Captain Sun Apartments | Carda Beach Hotel | Chrisoula | Christina Beach Hotel | Cleopatra Aparthotel | Cleopatra Superior Hotel | Club Akti Hotel | Daphne | Denise | Desert Rose Hotel | Dimitris Apartments | Dinoris Studios | Doras Apartments | Elga Apartments | Emiliana | Evgenia Apartments | Evirpides Apartments | Fania I and II | Georges Apartments | Harrietts Apartments | Hellios Beach Hotel | Ilias Studios | Ino Apartments | Ippocambos Apartments | Irini | Iris Studios | Jennys Studios | Kalia Apartments | Kalimera Mare Hotel | Kallisti Apartments | Kaloxenia | Kamares Apartments | Kardamena Apartments | Karmelina Apartments | Kathys Studios | Kokos Studios | Kontessa | Kool Pool Apartments | Kris Mari Hotel | Ladikos Studios | Lagas Aegean Hotel | Lorys Apartments | Louis Helios Beach Hotel | Louis Studios | Loukas Beach Studios | Lydia I II and III | Mammis Beach Apartments | Mamouzelos | Marina Studios | Meropi | Metaxo | Mikargy Hotel | Mina | Minas II | Mitsis Summer Palace | Monica | Nefeli Apartments | Nikolaou Apartments | Nikos II | Nikos Studios | Nissia Apartments | Nitsa Apartments | Norida Beach Hotel | Paraskos Studios | Philippos Apartments | Philoxenia Studios | Pilini | Pittas Studios | Plousia Apartments | Porto Bello Hotel | Rahi Studios | Rena | Roula | Sarah | Seva Aparthotel | Skoufezis Studios | Sofia | Sovereign Beach Hotel | Spiros Studios | Stamatia Studios | Stamatis Studios | Stella Apartments | Stergos | Summer Palace Hotel | Sun Beach Apartments | Sunbeam | Sunflower Apartments | Sunny View Hotel | Themis Studios | Tonys Apartments | Tonys II Apartments | Valinakis Beach Hotel | Varkas Apartments | White House Studios | Zouboulia |