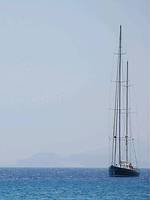 Kardamena Reviews
---
Places to Visit
---
Kos Guide


Kontessa

(Accommodation in Kardamena)

Beth

i mean kardemena lol not karemena
Beth

im realli confuzzled, are there two Kontessa apts then? one in Kardemena and one in Kefalos, or is Karemena in Kefalos?
Anne W

The Kontessa Apartments I am commenting about are the ones in Kefalos not Kardemena.
Anne W

I need to stress that these Kontessa Apartments are different to the other one in Kardemenia . These are not the ones with the mad Greek man.
Anne W

We have just come back from the Kontessa Apartments in Kos and found it very clean, and a perfect location. The apartments all overlooked the swimming pool. The beach is just a short walk away . Also all the tavernas and shops and restureants in easy walking distance. The complex is ideal for families as very quiet and laid back. Kontessa who owns the complex is very friendly and helpful. We had a wonderful holiday there.
Danny S
we stayed here from 14 july for 2 weeks! a group of 17 lads. Yamos was crazy.

Carly, r u 1 of the Barnsley girls? Any body remember foxy? ginger lad?

Good location!!! ok but nowt special.
Carly
Hi i was in kontessa apartments in end of july 04 and i totally agree the man is crazy who owned the apartments.He used to kick you out of your apartment thinking you wasnt staying there and you was a stranger and was quite abusive but towards the end of the hol he wasnt so bad.the location was fanastic you used to just roll out of status nightclub n in2 your apartment.haha.p.s.Samantha i was probably there the same time as you

Samantha E
Okay I stayed at the Kontessa Kos for 2 weeks, have only just got back from holiday there.. The good thing about this apartment is that it is stone throw away from Status Nightclub and Seva and only 5-10 mins walk from Bar Street.. Bad thing about apartment is there is a mad Greek man that owns it.. Me and my friend are very lively when we are drunk as you would expect and when we got in if there were people hanging about the studios we would chat to them, that was until mad Greek man came running down stairs shouting at you to go to bed, and then smacked you round the head of you didnt listen.. Not quite sure why he is running studios in a place built for youngsters ot get drunk in, but anywayobviously likes money he makes from drunks youngsters, but doesnt like noise they made.. Def wouldnt stay there again. Also cleaner came in at 11:00 every morning regardless of whether you wanted her to and mopped floor with dirty mop and that was about it...

Carol X
Does anybody know where I can see pics of this appartment? I'm going in Sept and don't know what it looks like!! I can not find it in any brochure.
Is any one going from Manchester on Wed 15th Sept??
Carol
Can U Help?
Jules
has anyone been to kontessa apartments in KEFALOS? Im going there later this summer but can only find reports on the apartments in kardamena

thanks!
Steve W
Hi.. I stayed here in July and it was ideal... theres the best club
on the island right across the road (soundproofed tho so u can't
hear a thing).. the 2nd best is only a 5 min walk..
Communal pool 50m away, nice atmosphere...

DOES ANYONE HAVE THE CONTACT DETAILS FOR THE
KONTESSA AS WE WANT TO STAY THERE NEXT YEAR!!! IF SO
E-MAIL ME ON SERVICE4@WAIDE4.FSNET.CO.UK
CHEERS
Gemma K
V clean.. we stayed there in september and it was ok... you can hear konessa shouting fro the crack of dawn but we were just getting in then so didn't mind all that much.. right next door to the best nightclub on the island and really close to all the other bars and clubs... no pool... but we used 'dino's pool' just up the rd. if you do go please say hi to dino and dee... over all clean and basic... perfect for young mad heads.
Sam D
A bit basic but very clean. Not a bad Loaction about 10meters away from Status and not far from the beaches and bars. The land lady likes to moan at you for talking and breathing, for just about anything really. Hasn't got a pool but there are lots close by that anybody can go to. Oh and they don't give you toliet roll. Found that out after using the toliet.
Can U Help?
James W
Message to joanne!! I will also be staying in kontessa soon, so if you do manage to find out some info let me know. cheers, jamie

Can U Help?
Joanne
Im going to stay at kontessa apartments in a couple of weeks and was wondering if anyone knew where i could find pictures and information on about them, cant find anything.. thanx
Can U Help?
Vicky F
i have added a comment about kontessa studios on the webpage. I forgot to mention in it that they do not have safety deposit boxes but you can get them off the reps.

Vicky F
stayed in kontessa this july our appartment was lovely and the woman who owned the appartments was very friendly. The room is not massive but we had two beds a wardrobe a dressing table and a dining table in the room and we still had a lot of room to move about in. the kitchen is cut off from the bed room, it was quite small and very basic (sink, fridge, cupboards, and a little hob). A frying pan and cooking pot with little milk warmer were provided but you will have to but a t-towel, j cloth and washing up liquid, unless you get our apartment coz we left ours their!! The bins were changed everyday and tolet roll was provided. Most appartments do not provide towels and do not have shower curtans but kontessa do so thats a plus. They do not have kettles but you can boil water on the hob. Everything is in easy walking distance and, the appartments are clean. But be warned it is situated next to a Club 18-30 hotel and they can be quite noisy but, the owner of the appartments will sort them out for you! myself and my 3 friends had a wicked time in kardamena and kontessa was very nice accomadation but make sure you hire a fan coz its boiling!!!

Jacki H
Not sure if they have any in the apartments (wouldn't have thought so) but Kos is very safe. But you can get a deposit box at Kefalos tours for nothing...
Can U Help?
Kerry M
i am going to the kontessa apartments in august 2003. the brouchure doesn't mention deposit boxes. are there any at the apartments? also is there anything i need to take with me(kettle, fan etc)?
hope someone can help me. thanks a lot.
| | |
| --- | --- |
| Search for Kontessa in all of JustKos & the Messageboard | |
More Hotels and Apartments in Kardamena...

Aegean Village Hotel | Agrellis Aparthotel | Alasarna Apartments | Amalthia Apartments | Amfi | Anastasia Apartments | Angelika Studios | Angelina Apartments | Anna Apartments | Anna Maria Studios | Annika Aparthotel | Annoula | Argyri Aparthotel | Arkadia Apartments | Captain Sun Apartments | Carda Beach Hotel | Chrisoula | Christina Beach Hotel | Cleopatra Aparthotel | Cleopatra Superior Hotel | Club Akti Hotel | Daphne | Denise | Desert Rose Hotel | Dimitris Apartments | Dinoris Studios | Doras Apartments | Elga Apartments | Emiliana | Evgenia Apartments | Evirpides Apartments | Fania I and II | Georges Apartments | Harrietts Apartments | Hellios Beach Hotel | Ilias Studios | Ino Apartments | Ippocambos Apartments | Irini | Iris Studios | Jennys Studios | Kalia Apartments | Kalimera Mare Hotel | Kallisti Apartments | Kaloxenia | Kamares Apartments | Kardamena Apartments | Karmelina Apartments | Kathys Studios | Kokos Studios | Kontessa | Kool Pool Apartments | Kris Mari Hotel | Ladikos Studios | Lagas Aegean Hotel | Lorys Apartments | Louis Helios Beach Hotel | Louis Studios | Loukas Beach Studios | Lydia I II and III | Mammis Beach Apartments | Mamouzelos | Marina Studios | Meropi | Metaxo | Mikargy Hotel | Mina | Minas II | Mitsis Summer Palace | Monica | Nefeli Apartments | Nikolaou Apartments | Nikos II | Nikos Studios | Nissia Apartments | Nitsa Apartments | Norida Beach Hotel | Paraskos Studios | Philippos Apartments | Philoxenia Studios | Pilini | Pittas Studios | Plousia Apartments | Porto Bello Hotel | Rahi Studios | Rena | Roula | Sarah | Seva Aparthotel | Skoufezis Studios | Sofia | Sovereign Beach Hotel | Spiros Studios | Stamatia Studios | Stamatis Studios | Stella Apartments | Stergos | Summer Palace Hotel | Sun Beach Apartments | Sunbeam | Sunflower Apartments | Sunny View Hotel | Themis Studios | Tonys Apartments | Tonys II Apartments | Valinakis Beach Hotel | Varkas Apartments | White House Studios | Zouboulia |