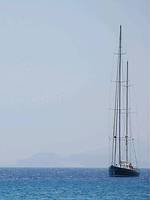 Kardamena Reviews
---
Places to Visit
---
Kos Guide


Mediterranean Sun

(Restaurants in Kardamena)

4/10
Denise H
Always a warm welcome from Sula and Alex , good freshly made food at very good prices , never been disapointed,looking forward to going back in september ,been eating here for the last 3 years and still as good.I always enjoy the fish ,and greek food Sulas chocolate cake is to die for look forward to seeing you soon.
10/10
Peter W
been back to here again for the 3rd year running,and the quality and service is still the best in town.
10/10
Connie S
This resturent was amazing, it was cheap, big portions and the yummiest food!!!! something for everyone!
LOVE IT

10/10
Nikki B

Was recommended to go to this restaurant by a couple we met in Kardamena. Its off the beaten track a bit howevr the food here is amazing. Lots of locals use this resaurant which is always a good sign, huge portions and very cheap delicious home made food, what more could you want. Well worth a visit.
9/10
Sarah R

After trying a number of restaurants, we were recommended this place by a couple we met on the beach, we were not disapointed! I had lamb with veg and yorkshire puds, it was absolutely amazing and very cheap for the quality of food! My only criticism would be lack of staff, it is a family run place and when we were there, there were only two people waiting on the tables although this would not put me off, the food was absolutely amazing, I was just gutted we only discovered it a day before we were due to go back!
Dave L

with how cheap it is i thought the food would reflect it, how wrong was i! it was fantasic, ate here quite a few times, service was gr8, would reccomend nething with the local sausage, especially the pizza, just ask 4 a box after coz u cant eat it all! makes a gr8 breakfast 2!
Pete W
food and service top quality and very well priced. after eating there try pavlos bar next door for a good night at the right price.
| | |
| --- | --- |
| Search for Mediterranean Sun in all of JustKos & the Messageboard | |
More Restaurants in Kardamena...

Adelphi | Amazon | Ambotis | Andreas Roof Top | Aramis | Ariadne | Artemis | Atlantis | Avli | Blue Note | Camelot | Chinese Bee | Cocomos | Costas | Dimitris | El Greco | Faros | Fat Olives | Genesis | Giannis | Gregs Place | Hellas | Italian Village | Jakes | Jakes English Bar | Koyros | laikon | Lazy Days | Loustros | Manolis | Mediterranean Sun | Moonshine | Nemesis | Nemo | Paradise | Pizza House Koala | Porkys Revenge | Posidonia | Pussycat Bar | Romanos | Salt n Pepper | Scala Roof Top | Sergios | Snack Attack | Steki | Symposium | Ta Adelfi | Taj Mahal | Tasos | Teos | The Old Olive Press | The Pizza Co | Tonis | Wok House | Yassou take-away | Yiannis Pizzas |