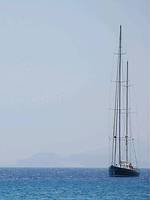 Kardamena Reviews
---
Places to Visit
---
Kos Guide


Nemo

(Restaurants in Kardamena)

8/10
Tony J

visited nimos on 20th sep ,had the number 7 (captains table ,its a steak with mussles prawns done in a lovely sauce,i liked it that much i went the following night and had the same again..great atmosphere friendly staff nice location by the sea..
10/10
Sian R

We went again to Nemos this year in June, although the food is still excellent and the staff very friendly it was missing something from the year before - MIKE!! But all was not lost we found him a short walk down at Pelagos (not listed on here), where he is still serving excellent food with a smile and great banter!! See you all next year
10/10
Mamta P

Me and friends went Kardamena for a week this year, just got back last week. We loved it, went to Nemo pretty much everyday! the staff were very friendly and welcoming foood was lovely definately one of the best restaurants in Kardamena!

On our last day we all wanted a nice cold sluch puppy, Nemo didn't have this on their menu but he made it for us..sex on the beach style!

Loved it here!

Sha ga po!
10/10
Louise B

We were in Kos in May this year at the start of the season. We found Nemo's on our first day and ate there everyday from then on. Food fantastic. Staff wonderful and helpful. Made some good friends can't wait to come back next year.
10/10
Kate M

Just back from a week in Kos, and spend a few good evenings eating at Nemo,s.

I suggest trying the steak, cooked to perfection, everything we had was very good.

Service was excellent and everyone very friendly.

Thanks for making our holiday so enjoyable.
10/10
David S

MY WIFE AND I STAYED IN KARDAMENA FOR A WEEK. LAST MAY. WE FOUND MEMOS TO BE FANTASTIC, ALL THE STAFF LOOKED AFTER EVERY NEED, DOING ANYTHING TO MAKE OUR TIME THERE THE BEST. WE CANNOT WAIT TO GO BACK. NEMOS ROCKS AND YES MIKE BALD IS THR FUTURE.

10/10
Sian R
We had heard that Nemos was a good place to eat but was definately suprised at the quality of the food and the service, Mike and his wife and Rab were brilliant they treated us like royalty the whole week - so how glad were we that we found Nemos' on our first night we ate there every day for at least one meal - there was one other place that could compare but we loved the staff - and they loved any one that ate in the restaurant - It was by far the best place on the harbour, you could'nt get a better view whilst dining. Try the Jack daniels steak it is spot on - as was anything we tried on the menu - my fella liked the fish said it was the best he had tried on any holiday he has been on, the portions were huge and the quality was excellent - have recommended this place to a few people that I know are going to Kos in the future.

10/10
James W

Not only best restaurant in Kardamena, best I have EVER been to!!!!!!!!!!!!!!!

Went to Kardamena for 1 week in May 2007.

The staff are awesome and can not do enough for you, the food is absolutely superb and very reasonable.

I proposed to my fiance there because it was such a cool place and the staff were all in on it and helped in every way, they even cooked my then girlfriend a dish they dont have on the menu, they really did go above and beyond and I will allways appreciate it. You made our holiday guys. THANK YOU!!!!

Laura P

we found nemo!!!!!!!!!!!!!!!!!!!!!!!!!!!!!

o my god this has to be the best restaurant in the whole wide world. we were out there for 2weeks and ate there every night bar 1 n that was cos we had to attend a workers birthday!!

stefanos we love you and your staff, you rule!!!!!

i got home on thursday and everything i have eaten ive binned because it isnt nemos, i miss it like crazy.

its so cheap n you get looooooooooads!!!

must go back soon.

laura x
Elle

Nemo's is Fab! We went 4 nights out of 7 when we realised no where was going to be as good as this bar. The food is great and the staff are wonderful too! They remembered when it was our last night and gave us a lovely send off home!

Def go here they have a variety and is yummy too!!
Chris P

Best Restaurant in the resorted... loved it there!
Mark B
Spent two weeks in Kardamena and ate at Nemo's every night. Food and the staff that work there are the best on the island. Have been going to the same resort for ten years and without a doubt this is the place to eat to have a great holiday. The staff and management cannot do enough for you to make sure you have a great time. I reccomend the stiffado or any of the fresh fish dishes that they do.
Holly P

OMG!! best resuarant by far. I love nemos, the food is lovely, big portions. The people that work there are so nice and friendly
Michelle R

nemos is the best restraunt on the island!!!! the food is fantastic. the staff are fantastic hi darren! they are all always very friendly.not only do you go in there to eat but you can have a good laugh at the same time.and it is very clean as well. i worked in kos for 5 months this year and nems is my favourite restraunt and i ate there most nights!
Giordana S
Excellent food, excellent service. We went back twice during our week in Kos because we so enjoyed the fresh fish (not many restaurants offer it) at Nemo and our waitress, Alexandra. I think we were the only two Americans in Kardamena at the time. Nemo is a little pricier than some of the other options in Kardamena (off the main strip near the harbor), but definitely worth the money spent.
Lisa-marie K

The BEST restaurant in Kardamena! I had the pasta Nemo with mussels, it was lovely!

We went there for our last meal & so sad to be leaving!

Staff were great & gave us a free drink which was so nice, i still wanna know what that was!!!

See you guy's next year!!
Babz C
lovedddddd nemos

and so did all the folks we were out there with, everyone who stayed at the harriets had there last supper here, cos the service is ace, the food is ace, and ooo one night, we got complimentary cocktails, now come on, how can you beat that!!!

amazing, easily best restraunt out there, food and service wise

mmmmmm
Kate A

i give the staff there a round of applause they were boss to watch ded entertaining they make ye feel dead welcome aswell an theyll have a gab to you aswell defo recommend it.
Bernie I
The service here outstrips the food by a whisker! Overall everything was to a high quality. Thanks to Mike and all the staff there for making myself and my future wife feel so at home and wanted!!
Brett F

Best place to eat in Kardamena, with great service from Mikey (Baldy Kelly) and the team
Rachelle W

lovely place, get there b4 8.30-9 if u wanna be served quick and not waiting ages!

try the honey and mustard chicken! very nice!
Sarah & dan

Great place to eat. Fantastic atmosphere! Staff very friendly, good food!
Mark P

we didnt actually eat there but the place was packed every night! They seemed to do well at catering for all sizes of groups!
Cat G

Lovely restaurant. Ate there twice during our week stay and the food was lovely, prices were good and the service even better. Would recommend it to everyone.
Lisa

Downside was we had to wait an hour for our starters. However, definitely worth the wait! Even though the restaurant was extremely busy, the staff were very efficient and the food was sensational. Very reasonably priced too
| | |
| --- | --- |
| Search for Nemo in all of JustKos & the Messageboard | |
More Restaurants in Kardamena...

Adelphi | Amazon | Ambotis | Andreas Roof Top | Aramis | Ariadne | Artemis | Atlantis | Avli | Blue Note | Camelot | Chinese Bee | Cocomos | Costas | Dimitris | El Greco | Faros | Fat Olives | Genesis | Giannis | Gregs Place | Hellas | Italian Village | Jakes | Jakes English Bar | Koyros | laikon | Lazy Days | Loustros | Manolis | Mediterranean Sun | Moonshine | Nemesis | Nemo | Paradise | Pizza House Koala | Porkys Revenge | Posidonia | Pussycat Bar | Romanos | Salt n Pepper | Scala Roof Top | Sergios | Snack Attack | Steki | Symposium | Ta Adelfi | Taj Mahal | Tasos | Teos | The Old Olive Press | The Pizza Co | Tonis | Wok House | Yassou take-away | Yiannis Pizzas |