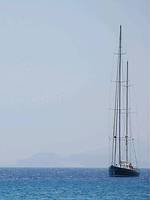 Kardamena Reviews
---
Places to Visit
---
Kos Guide


The Old Olive Press

(Restaurants in Kardamena)

10/10
Roger P


Joana and staff +

that dog?.

....really made my 65th birthday on 7th June 2009. Thank you so much!! If you read this I have been 'racking' my brain for the name of the lamb dish you served at lunchtime, please reply as I want to recommend to others.
You may remember, (myself tall and grey hair) with wife also tall. I asked you to bring me a menu you would recommend and you excelled brilliantly. The sunbed on the beach after was very welcome. Can't wait to return and hope you all will be there again at the beginning of next summer.
Thanks once again and do email the name of that lamb dish??
Roger Palmer


Angela and martyn J

Thank you for the extra special, personal service you gave us. Lovely Greek food at reasonable prices. Not the place for burgers, eggs, sausages and chips but Maria does a lovely local breakfast which not a bit greasy. Unfortunately we lost Yianni's email address and so we cannot contact you or Maria and Stelios (or Joanna for that matter). Please email us if you read this since we hope to see you next year.

Martyn and Angela Jordan
Pauline and jim G

Over the last 12 years both myself and my husband have holidayed in Kardamena and have become close friends of Maria and Stelios. The Olive Press Restaurant is excellent and Maria is an excellent host, so to is Joanna and Sonja. Hospitality, food and drinks are a must. Can't wait to return next year!!
Maria G

Very friendly place, food excellent, atmosphere really good. Hope to return soon

Thank you Yannis, Joana & Maria.

Penny S
This Restaurant cannot be compared to any other Kos restaurant because it is entirely different and stands in a superior class of its own. In terms of location, cuisine, service and Greek traditionalism the Olive Press known as Liotrivi offers a combined level of excellence and sophistication that is impossible to find elsewhere on the island. Named after the 100 year old Olive Press that is still on the premises the restaurant is situated in a secluded area of Kardamena almost on the sea. The combination of wonderful food and service set alongside the lapping waves, moonlit water, relaxing music and a magnificent view of Nissyros makes the experience of eating out at this restaurant truly magical. It also helps that the owners Marie, Stelios and Yiannis are probably the nicest people in the world. Please do not miss a visit to this restaurant it is an amazing experience.

Michelle W
What can I say an execelent place to eat in the best setting on the island the staff out off this world nothing too much trouble a place not to be missed 10 out of 10
M M

Has now been renamed to the original Greek 'LIOTRINI'. Owned & run by Yanni, very hospitable young man, ably assited by Joanna the greek supermodel who is 'wicked'.

Superb setting, right on the Aegean sea front, sip your wine & have a meal or just a chat while you listen to the waves lapping on the beach. Sun beds & parasols available during the day at cheaper prices than on the front.

Meals excellent & just a little different but the atmosphere & setting will captivate you.

Ellie J

'Restaurant Bar Liotrivi' as it is called was my most favourite restaurant in Kardamena. Me and my friends ate there many times because the food and drink was lovely and most of all the owners were so welcoming, warm and friendly. As you sit at your table, you are only a few metres away from the shallow clear waters. I have taken many photographs of the moon light reflecting off the water as it looked beautiful and so romantic. On Tuesday and Thursday evenings until midnight, there is live Greek music. Only 2 days ago i was sitting with my friends listening to the guitar while eating my greek salad!! If you are visiting Kardamena, definately visit this restaurant, you don't want to miss out on such a great evening out!!

Billy R
Three restuarants to choose from all top class ALDEPHIA POSIDONIA and of course the OLD OLIVE PRESS known as the STAR on the ROCK right on the waters edge very romantic the two girls are fantastic MARIA and JOANNA,this is the second time spent in KARDEMENA first was June and again September be prepared to put on the pounds the food comes in large portions, sometimes i had two starters that was enough
Rachel V
This is THE best place to eat in Kardamena. Fantastic food and the most amazing setting. You can watch the moon come up, the sun go down. The food is delicious especially the souvalaki pork which is served here like no other Greek restaurant I have visited. The sardines were totally yum.
| | |
| --- | --- |
| Search for The Old Olive Press in all of JustKos & the Messageboard | |
More Restaurants in Kardamena...

Adelphi | Amazon | Ambotis | Andreas Roof Top | Aramis | Ariadne | Artemis | Atlantis | Avli | Blue Note | Camelot | Chinese Bee | Cocomos | Costas | Dimitris | El Greco | Faros | Fat Olives | Genesis | Giannis | Gregs Place | Hellas | Italian Village | Jakes | Jakes English Bar | Koyros | laikon | Lazy Days | Loustros | Manolis | Mediterranean Sun | Moonshine | Nemesis | Nemo | Paradise | Pizza House Koala | Porkys Revenge | Posidonia | Pussycat Bar | Romanos | Salt n Pepper | Scala Roof Top | Sergios | Snack Attack | Steki | Symposium | Ta Adelfi | Taj Mahal | Tasos | Teos | The Old Olive Press | The Pizza Co | Tonis | Wok House | Yassou take-away | Yiannis Pizzas |