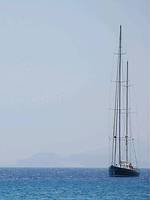 Kos Town Reviews
---
Places to Visit
---
Kos Guide


Palace

(Restaurants in Kos Town)

Inger H
- ABSOLUT 1. CLASS..... Take care THEO - I´m on my way.... AGAIN!

I vill be there for my 10. time..... in the last 5 year - LUST LOVE THIS place - for goooood *LOL*

"The BIG dane"
Trasie P
I have worked in kos for 4 years as a rep and every week I go to palace huge portions, best souvlaki on the island and theo is the perfect host!! see you summer 2005 baby!!!!!

Michelle A
We ate in this restaurant most evenings the food is great and the staff are really friendly.The chicken ala creme is lovely and you get such a great big plate of food,with rice,chips,jacket potato and veg for 8 euro. They always offer you free drinks aswell.They have two buildings one in Kos town centre and one near the beach. The ice cocktails and drinks are recommended. They offer you a free sun bed aswell which are located right near the sea which is good when the beach is busy.
Claire T
We loved this place, Theo was terrific and gave us a card to take to the Palace Beach for free sunbeds and drinks for the entire fortnight. The Palace Lamb is to die for and my son said the pizza was the best ever tasted. Complimentary drinks when you arrive and before you leave. You must visit while you are on Kos

Tony A

THE PALACE 1 RESTAURANT - KOS TOWN
Situated on the corner of Amerikis Street and Bouboulinas Street.
Telephone:- 0030 22420 26678 or 0030 22420 24228
It is about a 2/3 minute walk from Dolphin Square down by the harbour.

I had an enquiry from the previous person asking if I new of a good place to celebrate a birthday, so I told them about The Palace Restaurant.
If you celebrate your birthday or wedding anniversary during your holidays in THE PALACE restaurant, they offer you a bottle of champagne and a special cake, maybe flowers, fireworks and lots and lots of FUN.
(They would like to have a look at your passport / copy of your wedding certificate)as proof of the event.

The food is also very good and reasonable, they have all the normal Greek dishes as well as an international type menu.

If you are about in the daytime on the lambi/lampi side of Kos Town why not pay a vist to their other restaurant which is THE PALACE BEACH.
Tony Ainsworth - Aug 2004. email:- tonyainsworth@aol.com


Rosemarie G
I booked this by telephoning the owner from England and asked for a birthday celebration for my husband. Tao was extremely helpful and we had the most fantastic evening. We had complimentary cocktails, flowers, a gift, banners and the Union flag flying and they played happy birthday - the cake had fireworks on top - we had champagne afterwards too and a really fun evening. Apart from the main meal and drinks with it everything else was complimentary. We really loved it and would recommend it to anyone. Food very good and reasonably priced. My children had the prawn cocktail (called shrimp cocktail) which was massive - I tried their special Lamb dish - Go there and be entertained while enjoying good food!
| | |
| --- | --- |
| Search for Palace in all of JustKos & the Messageboard | |
More Restaurants in Kos Town...

Agora | Ambrosia | Argonautis | Boomerang | Broadway Cafe | Caravan | Carisma | Don Antonios | El Paso | Fish House | Italian Garden Restaurant | Karis | La Prima | La Trattoria Degli Amiei | Mammys Cooking | Milos | Nikolas The Fisherman | Nikos and Contessa | Old River | Olive | Olympida | Palace | Pantheon | Pasalimani | Passage To India | Pavlos | Petrinos | Plaza | Prima | Quick Corner Beach Restaurant | Rodini | Spitaki | SunSet | The Sunburnt Arms | The Village | Toast Club | Van Goughs | Verginas | Zorbas |