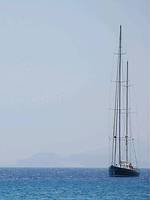 Kefalos Reviews
---
Places to Visit
---
Kos Guide


Rainbow

(Restaurants in Kefalos)

10/10
Merv L

The Rainbow continues to shine in Kefalos, food prices have been the same for 5 years.

I don't know how they do it.
10/10
Val S

Excellent food as usual, lovely kleftiko and souvaliki.
10/10
Sheila L
Excellent resturant .Their were 6 in our party and all had different meals the set 2 or 3 course menu's are very good value for money if you can cpoe with the large portions, good service ,a very pleasant and enteraining waiter as previous poster said
10/10
Val S

Top quality food and very large portions ith a very entertaining waiter

would definately recomend this restaurant to anyone as there is something for everyone and one of the best restaurants in kefalos by far
8/10
Just B
We ate in Rainbow a couple of times during our recent visit to Kos and I was very impressed. Portions were large and the staff (especially the owner) were friendly; he was brilliant with the children too and they got a free icecream at the end of the meal, even though they'd had dessert too! The salads were lovely and fresh and the houmus was excellent.
Kevin D
to all you regular visitors to rainbow you may be pleased to know that the stray cat that returns every year now has a name thanks to my grandson cameron .she is called katerina

10/10
Carolyn G

Like many others we have eaten here often on our several visits to Kefalos. The food is superb large portions and who needs entertainment when you have Mikaelis as a waiter.
John A

Ate here too, and it was pretty good food. Michaelos is a very entertaing guy, when a customer asked for a drink in greek, he shouted to his waiter, "Yianni, be careful what you say, they speak greek over here"

Good fun here and huge portions.......Enjoy
Kevin D
one of the best restaurants in kefalos with friendly atmosphere and good value for money food compliments to michaelis for his friendly good humour even when under pressure

8/10
Clare W
Another good restaurant in Kefalos with a nice greek atmosphere. My boyfriend had the snapper fish dish and thoroughly enjoyed it. The boss is quite comical with his shouting and humour. He also did a bit of greek dancing and dragged us up to. Great place.
9/10
Lisa L

This is a great place to eat - massive portions and it was really cheap in comparison to other restaurants. The food is lovely and the staff are great - there are only two of them serving so sometimes you can wait a bit for your food - but hey you are on holiday, whats the rush!

Give it a try!
Mary L

The joint best taverna in Kefalos (joint first place with the Golden Fleece).

Recommend the cod fillet and also the fresh white snapper. There are good value set menus here but we like Greek salad for a starter which isn't included in the set menus so we've never tried one. The crepes are nice for dessert as well.

Friendly service and good prices.
Carol S
Simply the best
Linda C

we visited the restaurant on three occassions whilst in Kefalos. the service was first class, the meal was very tasty, well presented and more than enough. I had the pork chop and on another occassion had the grilled chicken. my husband had the swordfish and mousaka. first class would recommend highly. they even had more time than enough time for large parties and children.
Colin H

great food, waiter tries to get you to say words in greek, very friendly relaxed atmosphere, great views out to sea
Rikki P
Hi we just got back from kefalos 2 weeks ago and found the Rainbow by chance one night and ate there about 8 times the staff were great Michael trys to teach you Greek which is good and had us up Greek dancing which was a laugh cant wait untill we go back next year i would recomend the Rainbow to anyone.
Lynne L
Food lovely - price OK - service very ssssllllooooowwww.

Pat M
The location, the food and Mike is a treasure. Have been going to the Rainbow for the past two years and it will be third.

Suzy & dan
whoa!!! this is a s**t hot restaurant!!! the rainbow has the best staff on the island who really make u feel relaxed and welcome and insist on teaching u a little bit of greek along the way!!! we stayed in kef. for 2 weeks and went back here 5 times and every time we saw the same people who were eating there the time before, so its not just us who rated it! must have the crepe with cheese and ham for starters! cheese pie quite good too. moussaka lovely, and the carbonara is amazing!!! after the waiter mike finishes for the night he goes straight out 2 sea to catch some fish! the swordfish is quality, and thats coming from me, who usually hates seafood!!! lovely chocolate liquor on the house to send you on your way.. what more could you ask????

yamas!!!!

Nicholas L
The food at the Rainbow is excellent, great prices, and great portions.
Linked with Mike ( the waiter)and Poppi his assistant it makes it a great place to eat, if not only to see Mike on form greeting everybody and giving them a quick lesson in Greek.
The set meals have been well thought out with Chryssa & Yannis (the owners of the Rainbow ) trying to offer a choice of food that will encourage English diners to try Greek foods that they would not otherwise have tried.
New additions to the menu include fresh white snapper ( which is fresh)and absolutely delicious.
Aslo worth trying is the Kleftiko ( traditionaly cooked in a bag with Feta cheese, mushrooms and herbs, Tuna fillets, and Lamb in lemon sauce ( Chryssa's favourite).
After eating you might get treated to an exhibition of greek dancing and also get invited to join in!
All in all well worth a visit for a good night out, good food good prices and good company.

Mike P
Just got back from Kefalos after two gloriouse weeks of sun in the day and excellent food at night. Mike the waiter is a definate asset and makes everyone welcome the only complaint is that the portions would choke a horse.Don't be fooled by the size of Poppy his able assistant she is almost as good as Mike and always has a cheery smile.The menu is wide and varied with set meals in traditional Greek and European food all cooked to a high standard.Well worth a visit
Vanessa B
On my fourth visit to Kefalos, in October 2003 (I like it there!) We used to see Mixhali in another restaurant which has since closed down. This time round in June 04 we made it 2 or 3 times. The food is faultless, and Mixhali is a credit to the restaurant. I look forward to seeing him again.
Heather W
Have to agree on the comment below. First tried Rainbow four or five years ago and were very disappointed, very slow service and food mediocre, ......... HOWEVER, last year we tried it again (2nd chance - so to speak) and I could not fault the food, service or atmosphere of the place, we had a set meal, which we have never had before in Greece and it was excellant value for money, well recommended and we shall certainly return this year in September to try it again
Heather

Anna H
This place was by far the best place to go in the whole two weeks we were in greece, the food is good, but the service was excellent.
It is set on the beach front, with views of the sea for miles, with a very varied menu at very reasonable prices.

Our waiter micheal, who is there every night was brilliant, he made all our nights there wonderful and fun, involving all the customers. aswell as throwing in the odd greek lesson as he waited on tables.

Well worth a visit if only to say hi to michael.
| | |
| --- | --- |
| Search for Rainbow in all of JustKos & the Messageboard | |
More Restaurants in Kefalos...

Antonios | Aphrodite | Argo | Aussie Steak House | Blue Horizon | Captain Johns | Galini | Golden Fleece | Grand Cafe | Hubs | Interface Cafe | Kampos | Kastri | Kelfako | Manos | Marias | Muse Creperie | Poldo | Rainbow | Rock Garden | Sakalis | Scorpios | Sebastians | Stamatia | Stop In | Syrtaki | Tea 4 Two | The Palladion | The Stop Inn | Theologos | Wave | Zefyros |