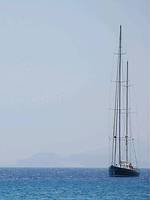 Kardamena Reviews
---
Places to Visit
---
Kos Guide


Loustros

(Restaurants in Kardamena)

10/10
Lesley A

The best restuarant in Kardamena. The food is amazing, especially the Fajitas. The service is great and there is always a lovely atmoshere.

My friend and I go to Kos every year, and we are never disappointed with this restuarant. Melanie and her staff are fantastic and we are looking forward to our next visit on 2nd July.
Ellie G
one of our favourite eating places melanie is simply wonderfull food really good nice surroundings and central for everything. if you havent tried baclava for your pud yet its an absolute must. Anything to do with steak is always tender and full of flavour as my son will vouch for big time and he is a big steak eater.
E G
We ate upstairs on the roof garden and enjoyed a very pleasant meal. The service was very good as was the Greek food.
Julie M

Simply Superb! I was introduced to this restaurant last week by my future hubby. The venue is immaculate, the service impeccable and the food delicious - try the moussaka, it's to die for!! The extensive menu offers something for everyone, and the prices are incredibly reasonable given the high standards. Those on a romantic break should ask to eat in the rooftop terrace, it's beautiful, and only those without a soul could fail to wholeheartedly enjoy this dining experience. Definitely a must when in Kardamena.

To Mel and Demitris, it was wonderful to meet you both

xx
Bernie I

Than you Mel for a superb meal. Myself and my future wife ate at Loustros and loved it. Being a chef myself i can be very very critical but I have to bow down in respect to your ability to produce such a nice tasting and looking 'real' burger!! Keep up the good work Mel and Demitris.
Sarah & dan

Had a super meal here! Had a mixed platter of starters which would probably have done as a main meal. Then fajitas and pork stir fry and noodles which would have fed the five thousand! Followed by the best strawberries and cream that we've ever tasted! And all washed down with a couple of bottles of wine!

Staff very friendly, slightly more expensive than other tavernas but well worth it!
"o" N
I was another of the 15 who ate at Loustros on numerous occasions, and I too was not disappointed once. Awesome fajitas, mighty fine well cooked meals, excellent service from the lovely ladies, and also very nice Loustos t-shirts, but we don't talk about those, cos I gave it back... O.
Can U Help?
Dianne W
Please tell Carly from Loustros Restaurant - Kardemena to call home - missing her heaps!
Pete C

We ate there on numerous nights, there were 15 of us and we sampled the entire menu. Everybody loved it every time. From the mixed grill to the home made burgers, from the spicy sauce (evil stuff) to the massive amount of nachos, it was a real pleasure every time.
Giles P

please give me a number to get in touch with the person looking for melanie at Loustros, worried about her father,
Nic Y

Does ne 1 have contact number for loustrous? was the mel that was there a british lass? someone is tryin to contact her because summit is wrong with her father. they said that she might b married now, was she the owner or are u talkin about a different mel?ne help would b gr8 thanks.
Andrew F

We ate here on numerous occasions and we loved every meal we had.

Friendly staff, excellent Chefs and a mean mixed grill!!!!!

I would definately recommed this restaurant to anyone who wants good fresh home cooked food on holiday.

Laura W

Well this is the third year in a row we have been to Kardamena, and the third year we have eaten no-where else but Loustros.

I cannot understand the 4/10 rating as every time we have eaten at this restaurant we have received excellent food, cooked by very capable chefs and served by extremely friendly staff.

This restaurant offers a wide variety of food at very reasonable prices for all types of customer.

We enjoy going to Loustros on holiday so much, we even recommended it to half of the other guests staying in our hotel, and I beleive they ate there for the rest of their holiday too!!!!!!!!

I would also say that this one of the only restaurants in Kardamena who don't hassle you & try to drag you in every time you walk past the front.

If you are going to Kardamena soon, please give it a go and I assure you Mel, Carly and all the other staff will make you very welcome and you will not be disappointed. If you are going in mid September maybe I will see you there.

PS/ The staff are so friendly at Loustros that they even got me a birthday cake for my birthday!!!!! How many other restaurants would do that????????.

Marie D

We were recommended to this very underrated restaurant (according to this website) by other hotel guests.

I cannot praise the food and service enough. Everyone was very welcoming - especially Mel and Stella. The menu is very wide ranging - anything from Greek food, stir fries or traditional English: All cooked by the very capable hands of the international Chefs (who changed last year I understand). It was so good, we ate there 4 meals out of 7 and this was only because we didn't hear about it earlier on in the holiday. You may have to wait a little while but it is worth it as all the food is fresh and cooked on demand. The home made panacotta is to die for!!

Go on - give it a try. It's right on the prom near MacDonalds (burgers will never be the same).

Marie Dugdale

James D

Well I ended up here more by chance than anything, and i'm glad i did. Without doubt one of the best, if not the best, places to eat in Kardamena. There is a whole troupe of restaurants along the harbour to try and i did try most of them. I was more than pleasantly surprised to find Loustros after trawling through the others. The staff were great, very efficient and friendly, and i was made to feel welcome the moment i walked in. The ambience of the place is very relaxed, perfect for watching life go by on the street (there's certainly plenty to look at...), and they play good music that isn't too in your face, in fact completely the opposite. The menu is excellent with a huge variety of dishes from the international stuff to the more traditional greek fare. There's plenty of choice for all ages if you want to bring somewhere the kids can eat well too. The food itself is really top class, you can tell that there is a serious bunch of professional, international chefs back there somewhere (and actually there is, 'cos i met 'em!).

It seemed to be priced fairly to me, and considering how good the actual food really is, in reality its very cheap. Once found it was hard to go into other places to eat!!!!

Guys, I look forward to seeing you again sometime, hope it's not in the too distant future, in the meantime keep that flag of quality flying and i wish you all the best of luck for the summer and beyond.

Peter W
best place we eat at for the whole of the 2 week there.the service was quick and the food great,staff very friendly

Can U Help?
Sarah P
Just to set the record straight!

I am the real Sarah who worked at Loustros for the last two seasons

I logged into this website this morning and imagine my surprise to find that someone had gone to the trouble of putting on a message on FOR ME!!!

Although if I had written it myself I probably would have said Hello to all of the people work or worked at Loustros along with Mel & Dimitri and I would agree that Just Blue is the best bar.

But I would like to add that working at Loustros was a fantastic experience for me for the last two seasons (which has to make you wonder why I would have returned for the second season if it was as bad as the imposter states) Loustros is one of the best restaurants in Kardamena and I was lucky enough to be provided with free home cooked meals everyday.

The Owners were very kind to me and also provided me with a great apartment with a fantastic view of the beach.

I hope this setís the record straight about my true feelings, I would like to say to the spiteful person who wrote the message GROW UP!

I think you should make your own opinion of who wrote what!




Can U Help?
Kevin W
Do you know any body in kardemena that will be looking for a chef in 2005, I have quite a lot of experience and was there on holiday this year.

thanks

kev
H20 M
great food, the wait is always worth it. thanks to marcus for setting up a gorgeous meal on my last nite, doubt it could be topped, was a perfect end to a great summer, you are a leg-end
Joanne D
We got baggered every night to go in there for some food by the blonde lass so when we did the service wasnt good at all. The length of time you had to wait for your food was appauling - sure they do it so you buy more drinks. when the meal did finally come when I was eating it the staff still came round baggering you for more drinks. I ordered a vegeatable lasagne, the chips werent cooked still abit raw, the salad was ok and the lasagne was almost non existant. The price of the food for was it was, was disguisting... get yourself to Andreas next to Mas y Mas they are GREAT!!!!
Jo G
Me and Flic went here for a meal and waited so long for our starters we nearly left! Food was ok in the end but the girl outside is most annoying person I've ever met, she hassled us every nite after that. Shame cuz it's not a bad place.
Craig J
Fancy a romantic dinner overlooking the sea ? Get yourself down to Loustros - food and service excellent. It's maybe a little pricier than some other places, but it's worth it.
Gary T
best wishes from GARY (VINNY JONES) & TRACEY
SEE YOU ALL NEXT YEAR UNLESS WE SEE U ALL SOON
Gary T
well what can i say: the food is out of this world, & so are the staff, we had a great 2wks in 2002-3 a big hello to dimitris, mell,lisa,penny,mark(cook), & not forgetting "b*****d son" haha, what a great team too have working in a great restaurant, we where there every nite, keep up the good work, all the best for "loustros 2"

| | |
| --- | --- |
| Search for Loustros in all of JustKos & the Messageboard | |
More Restaurants in Kardamena...

Adelphi | Amazon | Ambotis | Andreas Roof Top | Aramis | Ariadne | Artemis | Atlantis | Avli | Blue Note | Camelot | Chinese Bee | Cocomos | Costas | Dimitris | El Greco | Faros | Fat Olives | Genesis | Giannis | Gregs Place | Hellas | Italian Village | Jakes | Jakes English Bar | Koyros | laikon | Lazy Days | Loustros | Manolis | Mediterranean Sun | Moonshine | Nemesis | Nemo | Paradise | Pizza House Koala | Porkys Revenge | Posidonia | Pussycat Bar | Romanos | Salt n Pepper | Scala Roof Top | Sergios | Snack Attack | Steki | Symposium | Ta Adelfi | Taj Mahal | Tasos | Teos | The Old Olive Press | The Pizza Co | Tonis | Wok House | Yassou take-away | Yiannis Pizzas |