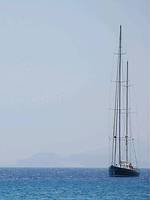 Kos Town Reviews
---
Places to Visit
---
Kos Guide


Ambrosia

(Restaurants in Kos Town)

8/10
Dj&liz D
Sinds many years my wife and me visit Ambrosia when we're on Kos so this means we come there every june and september and every time they make it a special visit.Even when we bring friends to Kos they also visit Ambrosia. Also them are allways pleased with what we get there. So..next year it's gonna be Ambrosia again.
5/10
Mick C
Another typical taverna geared up for the tourists serving frozen everyting. The setting in the square is beautiful especially if you sit on a private balcony but the views are not enough to drag me back there again.
10/10
Les K
We visited this Restaurant on 20th May on recommendation from this web site. To start with we had the Cheese Pies, these proved to be the best we sampled during our one week stay. For Main Course I had the Souvlaki. Everything about the meal was excellent and that included the Service provided by Louie to whom we convey our thanks. The Restaurant was constantly busy but kept very clean at the same time and all customers were treated equally.
S K
We've just come back after having 2 weeks in Kos, found the Ambrosia and had a lovely meal, family run restaurant but very welcoming to everyone.

Food was great, price was good and so was the service.
Cara & nina -
Visited this restaurant as much as possible during our stay. The food is fantastic, especially the mousaka. Try to get a sit upstairs on the balcony overlooking the old square. Staff really friendly and Louis is just so sexy, it is worth a visit just to see him!!
Pavlos & colette
Brilliant location overlooking the fountain square of the old town. We were lucky enough to get a private balcony, and the staff were really friendly (especially Ambre Solair). We left feeling very full, and really satisfied. Top notch food.
Anne L
we found the food and staff at the Ambrosia to be excellent they were very friendly and the service was first class. If you visit go upstairs on the balcony it is wonderful
Chris T
we have been going to Kos for years and first met Jimmy who runs the palce when he also had a supermaket down the road. Its a great place in a square called Diagora Sq and is at the end of the old town.

Great place and great food wel worth a visit we love it and Jimmy is great for teaching greek. If you dont know thw difference between efaristo and parakalo... go and see Jimmy.
| | |
| --- | --- |
| Search for Ambrosia in all of JustKos & the Messageboard | |
More Restaurants in Kos Town...

Agora | Ambrosia | Argonautis | Boomerang | Broadway Cafe | Caravan | Carisma | Don Antonios | El Paso | Fish House | Italian Garden Restaurant | Karis | La Prima | La Trattoria Degli Amiei | Mammys Cooking | Milos | Nikolas The Fisherman | Nikos and Contessa | Old River | Olive | Olympida | Palace | Pantheon | Pasalimani | Passage To India | Pavlos | Petrinos | Plaza | Prima | Quick Corner Beach Restaurant | Rodini | Spitaki | SunSet | The Sunburnt Arms | The Village | Toast Club | Van Goughs | Verginas | Zorbas |