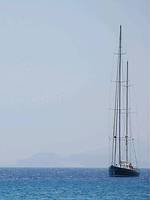 Kardamena Reviews
---
Places to Visit
---
Kos Guide


Salt n Pepper

(Restaurants in Kardamena)

Ellie G
Food here absolutely wonderfull, especially the mexican best we have ever had in kos or anywhere else for that matter. restaurant would benifit from a bit of a dolling up but folk really friendly. dont walk by because of the look of the place you will be missing out badly. a big thankyou for looking after my Joe love you all loads. really sad to go home but will see you again next september.xxx
Mark L

Hello all

Its mark from Buddies Bar here. This was my favourite restaurant by far. They do great Mexican food, the hard shell tachos were my fave. The service is quick and the food is lush. The PR Leon was a legend and if your reading this Julie, u r the best waitress ever. I ate at this restaurant over 10 times during the summer and the food was top notch every time. Nuff said!!!!!!!
Julie S
Snax is now called "salt and pepper" and has moved to the sea front, i worked here for part of the summer and miss everyone who works there and especially the food, good quality and large portions great prices aswell, this restaurant is a must!
Carol S
hiya! i thought snax was good , when i went. the mexican food is really nice and especially the b.l.t.s i think that they should have a higher mark . i would personally give this rest. 8 or 9. anyway.. bye for now !!
Kos C
we like it but to expensive for workers and cheep for reps which is not fare
Julian H
Not a typical restaurant or snack bar but really good food, especially the mexican. In a great location too as opposite Chilli Peppers and next to King's arms. Don't go for a meal but definately as munchie food!
Simon
They do a really good chili burger which goes down particuly well at 5am on the way home from the clubs. Also the only place we could find that sold alcohol at that time of the morning. Probibly didn't look hard enough though.
| | |
| --- | --- |
| Search for Salt n Pepper in all of JustKos & the Messageboard | |
More Restaurants in Kardamena...

Adelphi | Amazon | Ambotis | Andreas Roof Top | Aramis | Ariadne | Artemis | Atlantis | Avli | Blue Note | Camelot | Chinese Bee | Cocomos | Costas | Dimitris | El Greco | Faros | Fat Olives | Genesis | Giannis | Gregs Place | Hellas | Italian Village | Jakes | Jakes English Bar | Koyros | laikon | Lazy Days | Loustros | Manolis | Mediterranean Sun | Moonshine | Nemesis | Nemo | Paradise | Pizza House Koala | Porkys Revenge | Posidonia | Pussycat Bar | Romanos | Salt n Pepper | Scala Roof Top | Sergios | Snack Attack | Steki | Symposium | Ta Adelfi | Taj Mahal | Tasos | Teos | The Old Olive Press | The Pizza Co | Tonis | Wok House | Yassou take-away | Yiannis Pizzas |