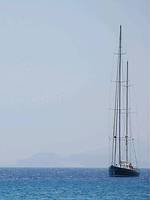 Kefalos Reviews
---
Places to Visit
---
Kos Guide


Opa Bar

(Bars in Kefalos)

10/10
Dianne B
Just returned from our 9th visit to the Paradise that is Kefalos, and would not have missed our evening cocktails in the Opa.

Steve is a master of cocktail mixing, and even for tee-totals you will not be disappointed with the non-alcoholic cocktails.

Wonderful bar, great chill out music, and great staff.

See you next year.
10/10
Margaret B

Hi, was browsing comments for opa bar and was just about to add my own when i noticed one from friends we met over there and enjoyed a few drinks and nights out, we also had a great boat trip, thanks to Yannis owner of Trust Rentals, we also hired a car from him to go round the island.

Roy and Sandra, if you read this we would just love to say hiya! We lost the piece of paper with your details, we are going back to Kefalos this year staying at Billy's studios, and of course we will be relaxing at the Opa bar great music from 60 70 80s and relaxing atmosphere.
3/10
Caroline M

Good position looking out onto the beach but we were the only people in there and the wine was served in a mini-bottle. Should be better, only went in once.
9/10
Roy & sandra S

Just got back home after a weeks holiday we spent every night here having some pre meal drinks and then returning later to chat with our good friends we had met there Margret and Jim. It is a very underrated bar, well decorated, well laid out and with some great chilling music and it is a pity more people dont pay it a visit when passing, great views of the beach and well worth a visit.
8/10
Tony H
I can only agree with the comments made by others, an exellent bar which is easily missed and very under rated. Was in Kefalos in July when they had a heat wave. The Opa was a great place to avoid the heat and chill out. Great views, freindly staff, comfy seats and good food and drinks.
Nicki&john

Great music from the 60/70/80's, lovely friendly staff and a wonderful outside area on the beach. This bar may be underated but really is a lovely place.
Paul T

Be sure to visist this easily missed bar for a relaxing night / evening. Beautifully decorated , great music and a fantasic view over the beach. Completely underated.
Jayne P
This place is the best - has a fantastic terrace overlooking the beach. The seating was very comfortable with big squashy seats and the cocktails were superb
Lorraine H
Found this bar by accident. From the front it looked empty, but the music sounded good so thought we would give it a go. It was great. Nice comfy seats, leads out onto beach, nice views of harbour lights. Highly recommend this place.
Katie H
The opa bar we found quite relaxing,service was good, also right on the beach with a lovely view of the harbour at night.
R C
very close to the beach exelent snacks very usefull for daytime eats & drinks has sunbeds on beach family run music for the more mature customer
| | |
| --- | --- |
| Search for Opa Bar in all of JustKos & the Messageboard | |
More Bars in Kefalos...

Acropol | B52 | Blue Moon | Bravo Bar | Cafe Bravo | Escape | Marias Cocktail Bar | Melody Bar | Memories | Opa Bar | Papilion | Players Lounge | Popeyes | Privilage | Siwa Night Club | Sydneys Bar |