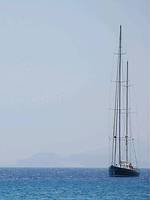 Kefalos Reviews
---
Places to Visit
---
Kos Guide


Acropol

(Bars in Kefalos)

Diane C
Hi ,

We stay at Dionysia appartments

, think you might remember use. When Paul died last year and we asked if you would ring an ambulance

. Do you know if Dionysia is still with Olympic as we cannot find her in the brochure

. Could anyone please help. Diane and Charlie
10/10
James M

Hi everyone at the best establishment in kefalos from Jamie &Maureen we look forward to coming back next year . And enjoying your company once more , hope you,s are all well . Maureen is missing you,s already and weve only been home less than 2 weeks . Hope you recieved my e-mail the other day Maria and look forward to hearing from you soon . I real cant praise you,s for your hospitaliy
James M

This is a great place to visit when your in kefalos . Its a family run place and they make you feel very very welcome . George ,Maria , Janis and dimitri make you feel at home even if you just pop in for a coffee . We cant wait to go back next year and enjoy there company again .
Brian K

Hi lovely Maria & Family !

We ...Doreen & Brian will be in Kefalos tomorrow about 10pm your time

It`s my 60th Birthday on Friday ...... could you Bake me a Cake

well your Mum then ...... Hope you can Read this .... Love from Doreen & Brian ........

I tried to ring DiMiTRiS on 6948 685533 .... left a voice mail

.... Please ring if you SEA thiz PosT ....

Maria thank you for Ringing today !......... Sea yu About 10pm YaMaS
10/10
Michael P
if you are lucky enough to holiday in kefalos( kamari bay) a visit to the acropol bar is a must, great atmosphere and george and all the family are 100% great people, i was lucky enough to be invited to maria`s wedding and we were treated like royalty, and that is how you are treated in the acropol , we are going again in may and september, for me it is a paradise this must be my 14th year and it is still magic.x mick

10/10
Fraser S
Hello, I suppose I'm 'Old Skool' ... the first time we visited A(k)cropol Maria was a very umm, outspoken? 14 year old, And Jannis, was....well, Jannis. George and Effi were something else. (I apologise for spelling). We came very early in the season, therefore had ample opportunity to get to know all the family, visit them at home, in the shop etc.

We became friends with Marias Grandparents, and all the aunts, and uncles - even their own friends accepted us as their own.

Over a 3 year or so period, we visited at least `umm 10 times? Always a warm reception, George always went out of his way to take us to and from the airport, nothing was too much trouble. He even gave us the use of his car (pre dimitris of course) ;)

We would take gifts for Maria, and she became a huge Sheffield Wednesday fan, (due to my errr. influence). And we would write, and speak on the phone often.

These times are very special to my wife Gail and I, times we will never forget..A fabulous group of people..I still share the odd message on facebook etc with Maria, who of course is now a married woman and mother in her own right :)

Good lord how time flies.

If you never went to kefalos - go. Its as simple as that. And you cannot go to Kefalos, without falling in love with Acropol.

Fraser Smith X

10/10
Michelle B
Hello to George,mama Maria and Demitris, don't know if you remember us it's Michelle and Mark from Norwich England, we came on holiday to Kefalos about 9 years on the trot sometimes on our own and sometimes with the children mum and dad have even visited with us, we havn't been for a couple of years and would really love to come visit you again you are such a lovely and welcoming familiy, hope to come and visit in the new year but in the meantime please get in touch would love to hear from you

love and best wishes

michelle and mark
Nige W
Special Kefalos

Some of us are privelaged to be shown a Kefalos that no tourists usually see Maria at Acropol& dimitris at dimitris cars have shown me sights I have never seen in 10 years of visiting Kos.Anyone who loves Kefalos can see Nigels Kefalos by Just contacting Mari or Dimitris !Thanknnkyou both for the most mind blowing holiday ever.It is so worth the effort!
Ian H
A FEW MORE MONTHS AND WE WILL BE BACK IN KEFALOS JUST TO ASK MARIA ABOUT PRICES FOR CAR HIRE IN AUGUST BY THE WAY MARIA ITS IAN AND SHARON FROM WEST BROMWICH
Avril M
Hi, to all the family, just to say thank you for all your kindness shown to us at the wedding in january.looking forward to seeing you all in june.love Avril&Geoff
Shirley R
hi to you all had a fab time at wedding.see you all in june.love s&h.
10/10
Nige W
I just love the Acropol Bar& Dimitris Car Hire,you can see all on my link

we are going back to see them all agin in october!!
10/10
Nigel W
I have been coming home to Kephalos for many years.The family in Acropol treat me as they would trat themselvesThe best run & most friendly bar on Kos,now they also rent cars .You can do this from home & have your car waiting for you in resort.The best prices can be had

telephone/ Fax00842242071410 mobile 694718386,mention Nige said to get in touch & you will get the best car ,the best service & the best price.In the Bar look out for Yanni senior & yannni junior they are a wonderful bunch & look after you so well use them & be pleasantly surprised
10/10
Val S

Nice bar on harbour front with sea views, nice cocktails very friendly family run bar.
10/10
Don H

hi everybody hope you are all working hard ha ha we to are enjoying heat wave too hot for me ena we are

now having huge thunderstorm must bring in the washing.many thanks for your company when we were over in may june 2009 we were very spoilt. love to you all .

kind regards ena hewison
10/10
Don H
Have been back to kefalos been there so many times can rember but is a lot

and as usual had a great welcome from the Acropol lot the best place in Kefalos see you soon Ena and Don
10/10
Andrew M

It is always great to come here & see Maria & her family. They always make you welcome. I can't wait to see them all again on the 25th June. If you are staying in kefalos you must visit this place.

See you soon Maria

xx
10/10
Terry A

Great place to let your meal diggest with a few of your favourite tipples bless the family
Dorothy &jim T

we have been going to kefalos for 16 years ,we go to the acropol all the time georg and his family have allways made us welcome we are treated as part of his family.we were at marias wedding and george and his family looked after us as though we were his family.we are going back again this year .when the bus comes down the hill to kefalos we allways say we are home again ,they are most welcoming family we have met and hope to continue going to kefalos we are kooking forard to seeing baby giannis when we leave we allways have a few tears
10/10
Kevin M
Hi to all the family, A very friendly bar me and lyn have been going there for a good few years now

and enjoyed every moment.Hope to see them again in early june.

BEST WISHES AND BIG KISSES TO BABY.

KEVIN AND LYNDA.
10/10
Dennis J
just came back from kos went to acropol everyday we took our granddaughter with us and this was her fourth visit.george and his family are so freindly. cant wait for 2009.
10/10
The G
You alway know where we sit and what we want to drink, no matter what time of day.

Thank you all, for the great time and very good service that you have given. It is almost like being family with the welcome you give. The pancakes with lemon are are to die for, even though Maria thinks they are boring We hope to see you next year.

All the best,

Carol and Sue
10/10
Sheila F

Hi to everyone at the acropol!

missing being in kefalos so much, wish we were there now. Thank you so much for always making us feel so welcome and looking after us.Harry is missing causing trouble and he cant wait to come back next year so he can play with baby yiannis! We hope anyone in kefalos will visit the acropol because its the best taverna in the bay.

Hope to see you all next year,

Sheila, Lianne, Joe, Harry and Jaimie.xxxx
John A

My wife and i have been comming here for eight years now. Very comfortable and excellent service. When Georges son Yianni found out we staying at the awful Chrysoula studios a good mile and a half away, he took us home every night in his car.

Bless all in the Acropol.
10/10
Andrew M

Hi to Maria, Yiannis, Efi, George & Dmitri!.

I've been coming to kefalos for many years. This is the best taverna in kefalos!. For anyone who doesn't know, it is situated on the harbour road. They serve very nice meals & sandwiches. They have a good selection of drinks & cocktails. It is a very friendly place to go to relax. It is worth your while going in there. A special mention to Maria & Yiannis, see you again next year.
| | |
| --- | --- |
| Search for Acropol in all of JustKos & the Messageboard | |
More Bars in Kefalos...

Acropol | B52 | Blue Moon | Bravo Bar | Cafe Bravo | Escape | Marias Cocktail Bar | Melody Bar | Memories | Opa Bar | Papilion | Players Lounge | Popeyes | Privilage | Siwa Night Club | Sydneys Bar |