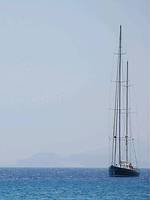 Tingaki Reviews
---
Places to Visit
---
Kos Guide


Kovotis

(Bars in Tingaki)

Joe H

I have been drinking in kivotos since it opened many years ago

Spiros Theo Kosta Billy Chris & Steve the dj some of the best guys you could meet
Sexy J

more phots from sext jeff
Ozzie

Well home safe and well , thank god we weren't flying back on the 10th would have been a nightmare.

Kostas , Spiros, Janine Theo and Chris (with the odd flying visit from Billy) , you guys made our holiday once again .

2 weeks flew by don't know whether it just went quickly or it was the blur of too many shots and the Nutty Milkmen.

Anyone planning a trip to Tingaki just make sure you visit the guys at Kivitos ( just wish the site admin would get the name right

Thanks again and we will see you soon , hopefully sooner than later .

heres a couple of pictures from the last night.

( notice I managed not to be on any )

Cheers

Ozzie

Lauren *

heyyyy heyyyy, it's the big bugs here!!!!!!!!!!!!!!!!!!!!!! haha, missing us kostas??? i'm sure you are lolol, any bugs in the toilet this week?? as they aren't at the bar anymore , haha don't worry we'll be back, earlier than you may think too , we've booked october, so it's official you'll be seeing as in 2 months... i know i know, kostas you must be relieved!!!! well ok ok, if you're not i'm sure our other baby boys will be haha! kristos, a special hiya from stacey, or should i say heeeeeeeeeelllllllllooooooooo, howww arree youuuuuuuuuu!!!! as supposedly we sang everything!!!! i don't think so personally haha, ok well maybe a little bit! theo, you have got to be one of the nicest blokes we met and we really mean that, keep smiling baby , you are very loved down in swansea!!! and last but definately not least, spiro!! thankyou for all the cocktail presents!! we've kept them all in memory of you sweety! special thankyou to janine, for all her little pieces of advice to make the hol go much smoother, haha and your singing and dancing to every song won't be forgotten!!! didn't think we saw that did you , guaranteed a good time in here, we came here more than once a day, so that's got to mean something! very very welcoming, staff are more or less the best around and they sure know how to have a good time in or outside work, trust us , enough said, we aren't saying our goodbyes we're saying yasssoooooooooooooooooooo see you very soon darling's! get our shots ready....and hmmm will it be a malibu coke and orange bacardi? ahhhh why not haha, lots and lots of love, the big bugs xxx

Zoe G

Would like to say hello to Kosta, Theo and Spyros for making our trips back from the beach each day a pleasure and our evenings a delight!! Really entertaining and friendly a great bunch of guys that genuinely make you welcome and honestly value your custom. Would thoroughly recommend this bar to all but do not challenge Kosta to a drinking competition as you will lose!! Fantastic bar, good vibe, get on in there!!
Richard P

We went to kovotis everynight on our holiday and Ive got just four days to go before im out there again (cant wait) this bar has made me go back as i had such a good time. Hope my Cardiff City football shirt is still on the wall see u soon guys

From the Welsh lot

Richard & Catherine
Viki H

Some more piccies

V&M
Viki H

Some piccies of our "Zombied" nights!

Viki & Michelle
Shelley R

more pics!!!!!!!

kostas and louise brill time!!!!

ilias and john our best mates!!!!miss you guys loads!!!! victor (pic in the middle) dont worry how could we leave you out!!!!!

miss you all loads and loads and loads

love louise and shelley xxxxx
Shelley R

jst more pics 2 add on there nt that clear but there ok luv shelley n louise x
Kevin M

Just got back from Kos (2nd year on the trot) Loved it. Kovotis is the best bar in tigaki. Run by the best guys in Greece. The 3 bros Spiros, Theo and Kostas. The best bar tender on the Island Crazy Bill and the Number 1 Disk jocky DJ Savas. See you all in a couple of years.

P.S Good luck with the marradge Bill.
Nigel, elaine, rachel & c

We would like to thank Theo and all the staff at Kovotis for their warm welcome and great nights out. This was our third visit to Tigaki and it just gets better every time. Look forward to seeing you all again soon.
Fh

It was great! I really enjoyed myself over there! Me and a friend went pretty much every night, for a few drinks... Oooh and of course to see cute greek guys (theo ) and girls for my friend. I'm definitly going back this year, but first I'll have to find a few friends to join me. Which won't be that hard because Cos is great!

This was my best vacation ever!! I really enjoyed Cos, especially at night: the cocktails, the cute guys, the free shots... we just had a lot of fun! Loved it!
I almost cried when we had to leave, and now I'm only back in belgium for 1 day and I'm already planning to go to Cos in april.
Lauren H
Thought i'd put a pic of us on here, just incase when you read it you don't remember us , this should help you remember! Well i hope atleast!!!
Paul B

Kovotis is definately the best place to go in Tingaki, Theo, Billy and all the staff are top notch blokes

and when it come to leaving it felt like you were saying goodbye to new friends.
Allen M

Many a pleasant night spent with Theo and the rest of the staff. They spoilt my 10 mnth old grandaughter rotten and I will certainly be going back to visit in the future.

Adam P

By far the Best bar in Tigaki, a place for all the family and the staff become family!!

Myself my girlfriend Hayley and her sons Luke and Scott spent most nights in Kivotos, we stayed in Marmari (Ghost town) but made a special journey most nights to come here, we came home yesterday and i miss the guys already. Theo, Kostas, Billy, Spiros and DJ Savas were legends, they went out of there way to make you happy and feel good every night. Billy (beneathus) as he liked to call himself is one of the loudest and funniest characters you will ever meet, always dancing and singing and guaranteed to put a smile on your face. Who can forget ELA MESA (?spelling) I feel like i've known them for years and they make everyone feel the same way. Thanks guys and i hope i see you again, i value you as very good friends. Thanx for the lifts Theo and i hope Spiros recovers well from his accident!!
| | |
| --- | --- |
| Search for Kovotis in all of JustKos & the Messageboard | |
More Bars in Tingaki...

7dayz | Beer Garden | Charisma | Charlie Chans | Cosy Bar | Ipanema Cafe Bar | Jungle Bar | Kovotis | Margarita Cafe Bar | Mascot Bar | Memories Bar | Rendezvous |