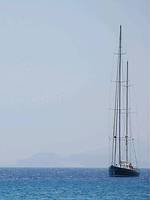 Kos Town Reviews
---
Places to Visit
---
Kos Guide


Pantheon

(Restaurants in Kos Town)

Stuart /
The restaurant was busy every night and looks really nice. It's a shame the food didn't match. We had much nicer food from other places. I had Prawn Cocktail for Starters, pretty tasteless for over 5 Euro's, had the Pantheon Mixed grill for main course, Gutted!!
Carol M
Try the pantheon plate, you get a bit of everything.
Cat H
we ate here a few times....thought it was lovely...food was really nice,service was excellent!!and wasnt too expensive!
Rachel W
I've just got back from two weeks in Kos. We ate here three times and it was excellent. Big portions though! Everything we tried was delicious and the service was just right (I find in some places it is too quick - bringing you your main the second you finish your starter!). A two course meal plus alcohol for two was usually under 30 euros. And you get a free cocktail!
| | |
| --- | --- |
| Search for Pantheon in all of JustKos & the Messageboard | |
More Restaurants in Kos Town...

Agora | Ambrosia | Argonautis | Boomerang | Broadway Cafe | Caravan | Carisma | Don Antonios | El Paso | Fish House | Italian Garden Restaurant | Karis | La Prima | La Trattoria Degli Amiei | Mammys Cooking | Milos | Nikolas The Fisherman | Nikos and Contessa | Old River | Olive | Olympida | Palace | Pantheon | Pasalimani | Passage To India | Pavlos | Petrinos | Plaza | Prima | Quick Corner Beach Restaurant | Rodini | Spitaki | SunSet | The Sunburnt Arms | The Village | Toast Club | Van Goughs | Verginas | Zorbas |