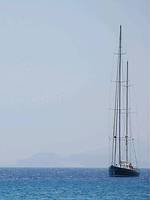 Kos Town Reviews
---
Places to Visit
---
Kos Guide


El Paso

(Restaurants in Kos Town)

10/10
Sue P

I have been to this restaurant every time I have been to Kos and have loved every moment. It is a great experience - food, service and good company. Going back again this year!
Kay H
This is one restaurant that if you're with friends you must do!! The atmosphere with the incredibly enthusiastic waiters has to be experienced and though more expensive than most, it's worth it for a one off.

Between the hats, flambayed meals, all singing - all dancing staff, you can't help but smile. If, like ourselves, you are in love with Kos - it's great to see the effect the place has on your guests.
Julie

Just got back from kos, El Paso was FANTASTIC!!! never mind the food, the waiters were yummy!!!atmosphere was fantastic and we were soon up dancing!!They even put put little mexican hats on us!! its just along the sea front at kos town beach, be sure to say hi to the waiter on the door from us in England
Adele C

We LOVED el paso. The food was amazing and the entertainment was great with all the fire and waiters singing and dancing around. The only bad points were that the food was a bit overpriced although we had a 20% discount from our rep it was still dearer than a normal meal. And also the service was a bit slow as we had 2 wait nearly an hour just for our starter. But still .. gorgeous food!!
Ross E
This was the best place I ate at during my holiday, and I ate at many lovely restaurants.

The only downside was when I got the bill. Gulp!
Steve P
Can't disagree with Laura-Jane Weir comment below except that it was expensive. Average meal in other places E6-8 here E12. Beer E3.50 for small bottle, most other places E2.50-3 for big bottle. Massive portions though. The Nachos were a meal in themselves, try following them with Burritoes and you will not have much room for beer anyway!!!
On reflection I would rather have "proper" Greek food rather than TexMex Try Bekris Meze (not sure of spelling) if you get chance

Alan C
Hi myself and my fiance are just back from two weeks in Kos and we visited El Paso on four different occations and the food and the service were excellent ... everything from burgers to t - bone steaks and all the fajitas you could eat..when you come in you are shown to your table and are given the menus. soon after there is a ample tray of nachos to munch on whilst you are looking at the menu. on one occation i had the fajitas to eat ...when they arrived the waiter shouted ..fire.. fire ...big..big..fire and procceded to light the strips of steak and chicken which where on a wooden board... this is an experience only fully appreicated by seeing it yourself...... good food good service and well worth the money.. go and try it for yourselves you will not be disappointed.. two very happy customers... wee will be back next year for another much...yiamass. or cheers
| | |
| --- | --- |
| Search for El Paso in all of JustKos & the Messageboard | |
More Restaurants in Kos Town...

Agora | Ambrosia | Argonautis | Boomerang | Broadway Cafe | Caravan | Carisma | Don Antonios | El Paso | Fish House | Italian Garden Restaurant | Karis | La Prima | La Trattoria Degli Amiei | Mammys Cooking | Milos | Nikolas The Fisherman | Nikos and Contessa | Old River | Olive | Olympida | Palace | Pantheon | Pasalimani | Passage To India | Pavlos | Petrinos | Plaza | Prima | Quick Corner Beach Restaurant | Rodini | Spitaki | SunSet | The Sunburnt Arms | The Village | Toast Club | Van Goughs | Verginas | Zorbas |