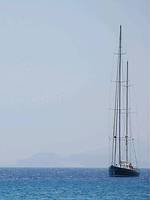 Kos Town Reviews
---
Places to Visit
---
Kos Guide


SunSet

(Restaurants in Kos Town)

10/10
David G
This is one of the best places to eat, you get good entertainment from all of the waiters. It is so relaxing, you get what you order from the menu, you times have help from the waiters if you are not sure of the Greek dishes which you must try. You can get the up-to date news of what you are missing back at home as they have sky TV which is quite good as we some disasters back home too warn us of what will happen when your holiday ends and back to reality. All the staff including the ones behind the scenes e.g. chefs and washer uppers are so friendly it is worth treating them to a well earn drink at the end of the night. A must place to eat. We are always sad too say good by as we are all treated so well.

10/10
David G

Well we have been over again in late June and yet again we have had a great fortnight We just had to visit Sunset every night the lobster was terrific and tommy's T'bones unbelievable the best ever The atmosphere amazing even thought it was very hot there. How do they get the consistency year after year I strive to find this out and I think it is down to the fact that it is the family is the bee all and end all to it which makes it great. If it isn't Tommy and his team out front you can find his Dad or his Mum even his sister making the night go off with a bang !!!!!

Keith H

I have just returned from my first visit to Kos and we stayed in a hotel just around the corner from SunSet

It was the first and closest place to eat so we went on the first night.

Well we never went anywhere else for the rest of the two weeks, the food was excellent, and in two weeks we tried most of it, the people Tommy, Amanda, Lazarus and Dimitris made our holiday so enjoyable. Tommy even opened early one day so I could watch the Ryder cup on his TV. The best and friendliest place in Kos. I have no hesitation in recommending it to anyone, and cannot wait to go back.
Tina G

This will be the 6th year that we will be returning to Kos and we will be at the sun set every night for the best meal, service and atmosphere. You won't find a friendler place to eat, and value for money
Sylvia S

We went to the Sunset in May, and as last year, it was great. Tommy, Amanda and the rest of the staff were very helpful and friendly. First time ever we had a T bone steak, and it was wonderful. We also had lamb steak, mixed grill and pork chops. The chicken al la cream was lovely. Each meal was served with either chips, or if you prefer, jacket potato. There was also rice, cauliflower and carrots.The desserts are also great, especially the lemon cheesecake and the apple pie. It is very good value for money, severed promptly in a lovely atmosphere. We shall be going back again next year.

David G
I have been to the Island several times with some of my family and have always had excellent service.Tommy and Amanda know how to treat you well and this shows through with all their staff as well.

We spend a friends anniversary there and had the most delicious seafood platter there.

The food is excellent as they cater for all tastes ,if you want Greek food or in-fact any food you will find your needs catered for, Steaks to die for but you must try the 't' bone my favorite cooked how you like it.

One year we even stayed on the other side of the island but couldn't find a good enough place to eat so we hired a car so we could travel to Sunset for our meals.

Trust Me you will not find a better place to eat on the Island.
Mary P
Sorry never did the Service and price bits, all rest same as below.
Mary P
We always get a good welcome at the Sunset and have been going there a few years now. Tommy and Millie always remember us and we have a brilliant service, from themselves and the rest of their staff. The food is exellent and they have a wide and varied menu, and I would go as far as to say that there is something on the menu for everyone. In all the years we have been going to Kos Town I can honestly say that we have never had a bad meal in all that time.
Paul P
You must go just to try Tommy's T-Bones.
Paul P
A little out of Kos Town, but well worth the walk from Dolphin Roundabout towards lambi. I have been to the Sun Set on every visit to Kos and have always been made welcome.

Tommy is always at the door to welcome you in, the food is all home made and fresh everyday.

The restaurant is a great place to meet and enjoy a relaxing drink with your meal.
Keith B
Been to the Island several time and found this to be the only place to eat in Kos, the food is brill the, service is excellent and a very lively place.I particular like to know how swordfish can melt in your mouth and not flake as in most other restaurants, the apple pie is out of this world (even better than my mum can make).

We were out here last year during the European cup the atmosphere was tremendous and as Greece got through every body was so happy

David G
This is a must to try if you visit kos as I can't tell you how great the T Bone steaks are and the tiramasu is a must, but that is not all they serve up swordfish that melts in your mouth, Red snapper that falls of the bone, Madeira fillet steak so succulent to mention a few. You can also get traditional Greek food like balacarda (if I spelt it right) is so sweet and sticky beautiful, stuffed vine leafs you can wrap yourself in and one of my Favorites Grilled Feta Cheese wonderful !. So you get the Idea the food is great. Good Value for money

The owners Tommy & Amanda are the most friendly people you will meet on the island and along with their staff this friendliness shows through to their customers as we have spend many a night enjoying the banter between customers and staff and I hasten to add been on the receiving end and having a great time.

The slammers that follows are great cocktails they serve are brilliant which I hasten to add made by the waiters and served with all the finesse of a large cocktail bar.

In general after we have been there now for the last five years, in which one year we stayed in tigake we ended up hiring a car just to go to sunset for dinner as we could not find a decent restaurant to munch in.

I do say the only place to eat at.

Carol B
we have always had excellant food and service from this restaurant and we have tried every Restaurant on the island and always goes back as the food is always good we have been back to the restaurant for the past five years and had no complaints the staff are friendly and polite the atmosphere is good we wish they had a restaurant in the uk as we would always eat there tirmasu you die for the apple pie is like granmas slammers you die food chips are there as optional as i always eat jacket potatoe and that what i always get we had seafood platter for our anniversary and the fish was fresh as a daisy and they made our night a special occassion

Tina G
SUNSET IS THE BEST EVER RESTAURANT IN KOS AS WE HAVE TRIED A FEW BUT NOTHING COMPARES TO THIS PLACE. WE HAVE BEEN GOING TO THE SUNSET FOR THE LAST 5 YEARS AND WISH THERE WAS ONE BACK IN ENGLAND. FOOD IS OUT OF THIS WORLD, THE T-BONE STEAK IS ONE OF THE POPULAR MAIN MEALS( LIKE TO KNOW THE SIZE OF THE COW IT COMES FROM AS IT SO BIG) IT'S THE UILMATE CHALLEGNE FOR ALL YOU LADS AS THE CHIPS HAVE TO COME ON ANOTHER PLATE. THE STAFF ARE JUST GREAT TOMMY AND AMANDA WHO RUN THE PLACE ARE SO FRIENDLY AND ALWAYS MAKE YOU FEEL WELCOME. AS GREECE WHERE IN THE FINAL LAST YEAR IT WAS AMAZING NOT ONLY WATCHING IT WITH ALL THE STAFF AT SUNSET BUT CELEBRATING WITH THEM.
Metty
Sunset is THE restaurant 2 go 2 in kos!! Went there on my bday, had a great meal n FREE cocktail. Aussie waiter, legend!
Dave W
We had the worst meal of our holiday here. We expected good greek food and got chips with everything. The dolmades had no taste at all.
Lisa H
AS COMMENT, BELOW, FORGOT TO ADD THE THUMBS-UP!!! SORRY!!!!!
Lisa H
The Sunset which is the road down from the harbour and from Dolphin Square is gorgeous.

We absolutely adored it there. The staff are so friendly. I didn't catch the names of all of them but there is an Australian guy who I think is the boss, an older Greek waiter, a couple of others and Rob, an Englishman. They honestly cannot do enough to please you and are also very friendly and chatty.

The food is lovely, started off of course by the Greek's traditional bread in a basket. The desserts are a must-have, especially the banana split which comes complete with sparklers!

My only wish is that this place was in England!!!!

Robert J
If this is the sunset taverna about a two minute walk up from the dimitris studios. Then i will never have a bad thing to say about. Head waiter and owner i think was a bloke called Tommy he was a true gentleman and really made us feel welcome from having either big brother or sky sports news on there tv's a really nice place to go for early evening meal. There pizzas were wonderful as was there deserts. We certainly will be going back!
| | |
| --- | --- |
| Search for SunSet in all of JustKos & the Messageboard | |
More Restaurants in Kos Town...

Agora | Ambrosia | Argonautis | Boomerang | Broadway Cafe | Caravan | Carisma | Don Antonios | El Paso | Fish House | Italian Garden Restaurant | Karis | La Prima | La Trattoria Degli Amiei | Mammys Cooking | Milos | Nikolas The Fisherman | Nikos and Contessa | Old River | Olive | Olympida | Palace | Pantheon | Pasalimani | Passage To India | Pavlos | Petrinos | Plaza | Prima | Quick Corner Beach Restaurant | Rodini | Spitaki | SunSet | The Sunburnt Arms | The Village | Toast Club | Van Goughs | Verginas | Zorbas |