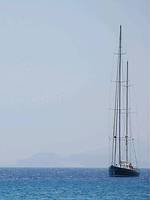 Kefalos Reviews
---
Places to Visit
---
Kos Guide


Rock Garden

(Restaurants in Kefalos)

Shirley F

On my first visit to Kos we found the Rock Garden- had some great times and good food. I read on this site that it had closed and went to see for myself on my visit last year. Just a shell - such a pity it went. I bought my Staff T Shirt on my first trip and still wear it. I attach pics taken on my last visit
Terry A
omg Mavro days spent loads of happy hours there .
Rob D

Bad news! Just come back from Kef and the Rock Garden is no more....just a derelict shell
7/10
Michael J
been many places in the world love KOS love KEFALOS love the ROCK GARDEN john if you read this contact me at jamo69.mj@g-mail.com hope you are well see you later in the year
10/10
Terry A

still a great place and good host
10/10
Claire J
.

Don't know if you'll remember us,me and rachel russell came in 2002 i think,we spend most of our 2 weeks with u john, nick and wess. Was good times. Still remember you and our time fondly.Hope you well xxxx
Terry A
great place to chill and have a few beers
10/10
Faye B

Hey,

Missing our lovely dinners, thank you for making our holiday wonderful.

Hopefully see you again next year.

From the mad five english people (2 twins) you know who we are John
Kelly G
I would strongly recommend that anyone going to Kefalos visits the Rock Garden. The food was great, service fast and the location (right on the beach) was perfect. Also another bonus is free sunbeds for the day if you have breakfast there! Definately one of the nicest restaurants I've been to in Kos and I look forward to going back in 2007.

Natale C

We ate here a couple of times and the food was great - Chicken a la Creme and Kefalos Chicken were both winners! It's lovely to sit there on the verge of the beach at night listening to the waves. Love to John if he's reading this and hugs to Rocky! And not forgeting little Cleo/Cleopatra the cat!
Brian D
VISITED KOS IN JUNE 2006.THE ROCK GARDEN WAS EXCELLENT IN EVERY ASPECT,FOOD,SERVICE,POSITION AND FRIENDLYNESS.WILL BE GOING THERE NEXT YEAR.JOHN,THE OWNER,AND ALEX WERE GREAT.SEE YOU ALL SOON.
Helen W

The Rock Garden must be one of the most attractive bars in Kefalos,stretching onto the beach with sunbeds available for customers. The charismatic owner John makes this bar a very hospitable place. John likes people. With a decor and music to please all age groups, this bar has Kudos. John and his team provide a genuine Greek experience with an extra edge. We recommend the breakfast and iced coffees. Thank you for looking after us. Helen x.

John V
hi this is john the owner of rockgarden just want to say thanks to all those who support the rockgarden we have the 2006 rockgarden tshirt out now plus we do allsum bbq were you you can eat and drink as much as you can wednesday night dont forget your full english breakfast free sunbeds with full service on the beach give us a go
Jayne P
Only went here once and that was enough. We waited over 90 minutes for our meal - even though the place was nearly empty. The table next to us dared to complain and they were just about thrown out. Then when our food finally arrived the two waiting staff on duty walked out. The food was ok but we were so hungry we were ready to eat the table. Unless you have lots of time to kill - stay away!!
Linda C

although the meal was okay the service i found was not the best we had. after taking the order from us we had to wait an hour before it was served. it was not on a busy night so beware if it is.
Wendy F

This place is amazing, we went in there for breakfast, full english for 2.95, bargain!! We then got a 15% discount if we went back for the evening meal which we did, mixed grill and it was perfect, three courses each and wine and it came to 30 euros. The waiter was from birmingham and he was great, even asked his friends if anywhere sold Raffles, alas they didnt but it was a nice touch that he asked. When we go back we will *certainly* be going back here x
Lynne L
Lynne L
Brilliant - great service - lovelt food - brill location.

Pat M
Have been going to John's Beach and bar for four years now, I am a sad person, use the same sun bed on the sea front and sit at the same table for my lunch, and sit at the same stool at the bar at night. John is a character and Angela is such a help nothing is too much trouble. I would recommend his bar

Pat Miller
Nicola W
Went here 6 out of 7 days mainly just for ice cream but twice for full meals. The standard was high and very good value. The staff are very friendly and we ended up getting a few free drinks. Very comfortable with a lovely sea view. Definately recommend this place to anyone wanting a good meal. Some good offers on like 3course meals for 2 including a glass of wine each for 15euros. You wouldn't get that in England!

Rob D
We decided to call into the Rock Garden becouse the bar next door had run out of strongbow "bottles" We were greeted by the John and he looked after our every need, fantastic food "probably the nicest" weve tasted and the menu is so varied from fresh fish to fish fingers for our daughter.The Rock Garden is the only Bistro/bar that sell's PINTS of Stongbow Draught. Good Food,Good Strongbow,Good company,Good Music and nothing is to much trouble. Call in ! its worth calling,we didnt go anywhere else after the Rock Garden for the week .
Kaz S
One of our fave haunts in Kefalos, mainly for the great food, brilliant music and really friendly staff - John, Lea, Lauren and co are all lovely. Next time we go to Kos, we will make a beeline for the Rock Garden for sure!
Louisa K
Rock Garden is an excellent place, went out to Kefalos in May 03 and only found the Rock Gareden halfway through the holiday so we also went back in October 03, great atmosphere, the guy who owns it John is a really nice guy and all the staff will go out of there way to make you feel at home. Its such a great place I am going back out in June this year (04).
Helen M
Fantastic place! Reccommend it to anyone who is in Kefalos. Staff were friendly, and made our holiday worthwhile. Thanks to John for the bread as our money was being spent rather quickly and we couldn't afford to eat... Luv Helen x
Helen M
Fantastic place! Reccommend it to anyone who is in Kefalos. Staff were friendly, and made our holiday worthwhile. Thanks to John for the bread as our money was being spend rather quickly and we couldn't afford to eat. Luv Helen x
| | |
| --- | --- |
| Search for Rock Garden in all of JustKos & the Messageboard | |
More Restaurants in Kefalos...

Antonios | Aphrodite | Argo | Aussie Steak House | Blue Horizon | Captain Johns | Galini | Golden Fleece | Grand Cafe | Hubs | Interface Cafe | Kampos | Kastri | Kelfako | Manos | Marias | Muse Creperie | Poldo | Rainbow | Rock Garden | Sakalis | Scorpios | Sebastians | Stamatia | Stop In | Syrtaki | Tea 4 Two | The Palladion | The Stop Inn | Theologos | Wave | Zefyros |