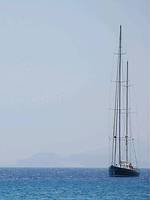 Kardamena Reviews
---
Places to Visit
---
Kos Guide


Tasos

(Restaurants in Kardamena)

Dave M
Me and my wife eat here on holiday in 1999,2002and2003,it is a nice little restaurant the food is always good each year we have been.The owner is a very friendly person and his staff are very polite.
dave_mcgrath@email.com
Pinny
Great Greek & European food served here. They even have a Non-Smoking area (unusual in Greece!). 2 main courses, Bread & butter, 2 drinks cost approx 12-15 Euros, well worth it. Go on - try Greek food here - very authentic. My husband is a Chef, and VERY fussy, and he loved it!
Jeannette O
Food OK - depends how hungry you are. If you are hungry then order all courses available.........
Simon S
A GREAT way to experience the true foods of Greece.... Service is from really nice, friendly people who cant do enough to help... Reasonably priced and had to go after eating on more than on occasion as too stuffed.... FORGET the "wannabe" Greek places run by Brits.... This is the TRUE flavour of Greek cookery.
| | |
| --- | --- |
| Search for Tasos in all of JustKos & the Messageboard | |
More Restaurants in Kardamena...

Adelphi | Amazon | Ambotis | Andreas Roof Top | Aramis | Ariadne | Artemis | Atlantis | Avli | Blue Note | Camelot | Chinese Bee | Cocomos | Costas | Dimitris | El Greco | Faros | Fat Olives | Genesis | Giannis | Gregs Place | Hellas | Italian Village | Jakes | Jakes English Bar | Koyros | laikon | Lazy Days | Loustros | Manolis | Mediterranean Sun | Moonshine | Nemesis | Nemo | Paradise | Pizza House Koala | Porkys Revenge | Posidonia | Pussycat Bar | Romanos | Salt n Pepper | Scala Roof Top | Sergios | Snack Attack | Steki | Symposium | Ta Adelfi | Taj Mahal | Tasos | Teos | The Old Olive Press | The Pizza Co | Tonis | Wok House | Yassou take-away | Yiannis Pizzas |