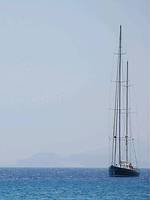 Kardamena Reviews
---
Places to Visit
---
Kos Guide


Romanos

(Restaurants in Kardamena)

10/10
Jennifer B
we went to romanos 2011 and its the best steak n chips ive ever had we were all inclusive but still had to go we were never disapointed food and service are fantastic nice friendly atmosphere cant wait to go again when we return to kardamena may 2012.its a must!
8/10
Laura H
I've been to Romano's about 8 times in the last 2 years and I thought the food was great. Yes it wasn't a flashy restaurant but it was good food at very reasonable prices and right on the seafront.

Perhaps it's changed in the last couple of years but now I'd definitely recommend a visit!
Jacqui T

been going to kardamena for years and decided to try romanos as it's grown and seems popular. we love greek food and very disappointed by menu - only one thing we liked and when it came was bland. also was playing music when we arrived but football came on next door so had to listen to that whether we liked it or not. won't be going there again
Portburd
we went to this restaurant the most as it was great. on the coast front, so have a lovely sea view whilst having a romantic meal aagghh
the staff were quite quick to take the order, pass the drinks and get the meal out and are also really friendly. it has been slightly redecorated since we went last year and its great. very clean. would go again and again
Bill D
Best restaurant in Kardamena - friendly service and decent food at a very cheap price.
Gayle B
Average cheap restaurant. Not really classy but good for a cheap meal on the harbour front.
Emma T
Returned 3 times in a 2 week visit. Food was good, nothing special, but was worth the price.waiters very friendly and always happy ot help
Mally D
Just returned from Club Akti 16 June 04 - 30th June 04. I found the food disgusting at this restaurant. A party of 4 adults and 2 children returned 2 starters and 1 main course and failed to eat 2 mains.
It was like naafi food and would not recommend this place to anybody.
The waiters did not dress the part either and looked unclean and untidy.
Most disgusting night on the island!!!
E-j A
Friendly service, great location, great choice of good foods, an enjoyable evenings meal!
David H
a warm and friendly welcome from georgio and tharnassis
| | |
| --- | --- |
| Search for Romanos in all of JustKos & the Messageboard | |
More Restaurants in Kardamena...

Adelphi | Amazon | Ambotis | Andreas Roof Top | Aramis | Ariadne | Artemis | Atlantis | Avli | Blue Note | Camelot | Chinese Bee | Cocomos | Costas | Dimitris | El Greco | Faros | Fat Olives | Genesis | Giannis | Gregs Place | Hellas | Italian Village | Jakes | Jakes English Bar | Koyros | laikon | Lazy Days | Loustros | Manolis | Mediterranean Sun | Moonshine | Nemesis | Nemo | Paradise | Pizza House Koala | Porkys Revenge | Posidonia | Pussycat Bar | Romanos | Salt n Pepper | Scala Roof Top | Sergios | Snack Attack | Steki | Symposium | Ta Adelfi | Taj Mahal | Tasos | Teos | The Old Olive Press | The Pizza Co | Tonis | Wok House | Yassou take-away | Yiannis Pizzas |