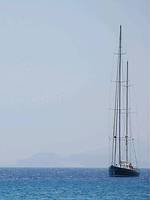 Kardamena Reviews
---
Places to Visit
---
Kos Guide


Wok House

(Restaurants in Kardamena)

Carol S
i personally thought that the wok house was a very good chinese and it deserves a higher mark. george is the boss by the way!!! bye
Richard K
Great place to eat, have been here many a time over my 3 visits to the Island. Yani the boss is a great laugh. Well worth a visit
Big D
the only thing worse than the service was the terrible food when it eventually came! the chow mein tasted like cheap soggy beef super noodles, don't waste your money here!
Theo T
Top notch restaurant, take it from a past worker who knows. LO ovely staff, great atmosphere all round and some of the best chinese food ive ever tasted, and I live in Melbourne, can still taste thaT HONEYD CHICKEN.
Emzi G
Great food, one of the best chinese that I've had! Service great too, well worth a visit, also very reasonable!
Lisa W
Tasty food, great service, amazing chow mein! Go there!
Rick H
its actually called the wok house! food was very good, staff were very friendly
| | |
| --- | --- |
| Search for Wok House in all of JustKos & the Messageboard | |
More Restaurants in Kardamena...

Adelphi | Amazon | Ambotis | Andreas Roof Top | Aramis | Ariadne | Artemis | Atlantis | Avli | Blue Note | Camelot | Chinese Bee | Cocomos | Costas | Dimitris | El Greco | Faros | Fat Olives | Genesis | Giannis | Gregs Place | Hellas | Italian Village | Jakes | Jakes English Bar | Koyros | laikon | Lazy Days | Loustros | Manolis | Mediterranean Sun | Moonshine | Nemesis | Nemo | Paradise | Pizza House Koala | Porkys Revenge | Posidonia | Pussycat Bar | Romanos | Salt n Pepper | Scala Roof Top | Sergios | Snack Attack | Steki | Symposium | Ta Adelfi | Taj Mahal | Tasos | Teos | The Old Olive Press | The Pizza Co | Tonis | Wok House | Yassou take-away | Yiannis Pizzas |