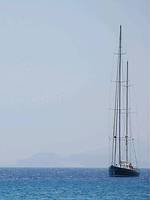 Kardamena Reviews
---
Places to Visit
---
Kos Guide


Scala Roof Top

(Restaurants in Kardamena)

10/10
Nikki B

We ate here at least 3 times during our stay in Kardamena and i must say that the food is fantastic. It is always very busy and you do have to wait a bit longer than a lot of restaurants however its def worth waiting for. I would recommend the Scala to anyone wanting a nice meal in a nice setting.
Amy P

hi 2 kos

altho im afraid 2 say we didnt actually eat here, im just writing 2 say a big massive hi 2 lennie (martin) (sexy PR). if ur readin this or any1 who knows him i luv u loads and so annoyed that we didnt get 2 say bye, so my addy is on here and get in contact with me asap 4 catch up on all gossip and mayb we can meet up wen u get home? missin kos loads all ready and wanna go back!!

hope 2 hear soon

c ya baby xx
Jennie N

hey rachel i have been trying to contact u 4 ages my email is jen_noone1986@yahoo.co.uk drop me a line

it will be great to hear form ya
Lolly G

We went to Scale last year and it was the best meal that we had on the island, we went back several times in our two week stay. It was amazing and sitting in the roof top garden was fab!! Good luck for 2006 guys you were great. Thanks thanks
Rachel P

oh my god! the food was amazing! i ate like a queen for just under 3 months ( i had the privelige to work for jane and dimos!) jenny is right! the crew all worked so hard and it was hard to leave, ive been trying to contact jenny for ages now so i hope she reads this. i left in such a rush after i got my exam results that we never exchanged contact details. guys i miss you all, you like my family whilst i was there, you were some of the nicest people ive ever met! the food was amazing, service (when i ate there) was warm, the view wasw breathtaking. top marks to you all and i wish you continued success!!!!! xxxx

Jennie N

Scarla had the best food in the world i should know i worked there for 4 months

and i never got sick of the food. dimos and jane treated me like their child and i can never

thank them enough for the way they looked after me. the spicey chicken with roast pot how amazing

i tryed so hard to get jane to tell me how to cook it.

all the staff are great and work so hard jane you are a legend she worked 16-17hr's a day she

is some women, vasco as well(bar man ) you are a strong person over all everyone who visits kardemena go to scarla have a steak...... its on the sea front... love you jane and dimos

Anna H
We've just got back from Kos and went to Scala most nights for dinner, it's one of the nicest resturants in Kardamena. The food was excellent, i'd pay for a flight back just to have the garlic chicken again! The sevice was excellent as well and arrived quickly and the staff were really nice too. If you sit upstairs on the roof top then you get a lovely view while you eat too! Also they do a great breakfast.
Bernie I

A big thank you to Jane and Themos (sure thats spelt wrong). The chicken soup and the Lamb i had there were simply superb. Anyone who likes quailty food and a resplendent restaurant will never go wrong if they eat here. Keep it up guys and thanks again.
Sarah

This was one of the best restaurants we ate in during our holiday the food was gorgeous and pretty good value for money. the only thing was sometimes the service could be a bit slow but the food definatly made up for it.
Celine D

Absolutely delicious. Had chicken and mushrooms. Yuuuuuuuuuum. Had a greek dish sangaki to start. Lovely as well. Best meal we had on the isalnd. Pricier than most but great!!!
Lisa J

We loved Scala. Had a very nice evening meal there and it was super. Staff were very friendly esp Adrian who could sweet talk anyone. Would def recommend at least 1 meal there, you wont be dissapointed.
Laura-jane

Food was very nice, (and the roof garden was nice) - only bad thing about it was that we had to wait AGES for our food... but the wait was worth it cause it was LOVELY!!!
Anthony C
AWSOME PLACE CANNOT SAY ONE SINGLE BAD WORD ABOUT IT HAD BREAKFAST THERE EVERY MORNING AND IT WAS AWSOME A HUGE SELECTION FOR AND IT WAS ALWAYS TOP QUALITY STUFF HAD DINNER THERE 10 NIGHTS OUT OF 14 ASWELL AND IT WAS AN AWSOME SELCTION THEN TOO. THE STAFF WERE AMAZING RACHAEL WAS THE MOST PLEASENT AND FRIENDLY WAITRESS EVER. AND THE COOKS WERE AWSOME TOO LOL I CANNOT THINK OV A BAD WORD TO SAY ABOUT THEM NOT ONE BAD WORD AT ALL EVERY MEMBER OFF STAFF AND ALL THE MENU JUST COMPLETELY AWSOME!!!!!!!!!!!!!!!!!!!!

Claire J
I just want to say to anybody who thinks the staff at any of the bars or restaurants are moody you should try doing the job before you knock it!!! Scala was a brill place to work and even better place to eat - the staff work long hours (Jane the chef does 16 hours a day peak season) and the food is always top quality, and the food costs the same as many other restaurants in Kardamena its just Scala is the only one worth it!!! Jane and Dimos rock!!!
Sam R
the most over rated restaurant in kardamena with moody staff and crap food. WASTE OF MONEY
Graham C
Really excellent food that you cant fault. "Chicken in honey and mustard sauce - BLOODY LOVELY" sez it on the menu , no lie, and is exactly that. Adrian ya mad man, cya next season, crazy ginger PR from the Trojan Horse.
Sue
Loved this place, great friendly staff, quick service & the food EXCELLANT..... Highly recomend this, not cheap is the only down side....
shep
black pudding, x2 sausage, beans, fried egg, bacon. Tea two. 1/2 toast. 1/2 fried bread. 1/2 toast. no hash browns, nasty hash browns. mail, mirror sumtimes news of the world depending if we were flush. the formation. and sumtimes a sprite. change pots on the table...................livin the dream
H20 M
shout to the sunday mornin scala brekkie crew, every week a paper and brekkie and 2 teas standard, loved sundays because of it, defo the best brekkie gaff in town. shep, chip, cat boat, evro, chris, kev and oh yea gill-jokes
Craig H
Well Scala was the pricey option but the standard of cuisine definatly merited its price tag. The Buger style beef pate melt in your mouth. The steak was the best we had tasted on the island! No complaints from 8 hunger lads!

The only regret about Scala was the fact we only found it on the 2nd last night. If in ever back in Kardamena Scala would be definaltly on the cards to start of a top night out!
Steph D
Again, this is another safe bet, food is nice but a bit pricey compared to other restaurants but they also have a Thai menu for anyone that fancies a change.
Tim C
This would have been the perfect last meal in Kardamena. We went in and from the moment we sat down to the time I got my food took 2 hours if had the the energy to complain I would have but I was knackered. The food was fine except that I wasn't hungry anymore. All we got was mubled apologies and that was it.
Kos C
the pr was ok but wishers she was greek when she talks she is a down and out english person
Rebecca R
THis resturant was excellent and although the it is more expensive then most place in kardamena you pay for the quality i had rum steak and it was like an inch thick and cooked to perfection! The pr Sharon she looks greek but is from yorkshire is lovely and she will be more then happy to help you out even if you are passing and want to know how to get somewhere or want to know about another bar and resturant!
Stuart /
Very Nice meal, Good choice, friendly waitress. We had a laugh and joke with the PR woman. Nice romantic views and setting.
| | |
| --- | --- |
| Search for Scala Roof Top in all of JustKos & the Messageboard | |
More Restaurants in Kardamena...

Adelphi | Amazon | Ambotis | Andreas Roof Top | Aramis | Ariadne | Artemis | Atlantis | Avli | Blue Note | Camelot | Chinese Bee | Cocomos | Costas | Dimitris | El Greco | Faros | Fat Olives | Genesis | Giannis | Gregs Place | Hellas | Italian Village | Jakes | Jakes English Bar | Koyros | laikon | Lazy Days | Loustros | Manolis | Mediterranean Sun | Moonshine | Nemesis | Nemo | Paradise | Pizza House Koala | Porkys Revenge | Posidonia | Pussycat Bar | Romanos | Salt n Pepper | Scala Roof Top | Sergios | Snack Attack | Steki | Symposium | Ta Adelfi | Taj Mahal | Tasos | Teos | The Old Olive Press | The Pizza Co | Tonis | Wok House | Yassou take-away | Yiannis Pizzas |