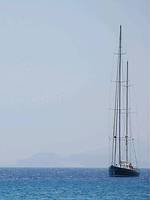 Kos Reviews
---
Places to Visit
---
Kos Guide


Paradise Beach

(Places to Visit on Kos)

10/10
Caroline F

Lovely day spent here. The beach is so sandy and the water (like everywhere on the island) was soooo clear. Take your snorkel to see the fish and also view the bubbles from under water. It is amazing. We found the most bubbles to the left of the Water Sport hut. It felt quite magical and whether it was my imagination or not, but I felt invigorated when I came out.

The water sports on offer are very good and I believe the prices to be fair. My two daughters did a twin paraglide and it cost 60Euros (or 35 single). My parnter and I took a jet ski for 30 Euro. Great fun. Well worth a visit, even if only to try a different beach.
Joy H

was like a cattle market, sunbesds far to close together
Elaina G

Loved it!! We hired quads and drove there ourselve's!! There isn't much bubbles but it is gorgeous and there is no jellyfish!!!
Shane L

Paradise beach is very pretty but if you go make sure you stay to the very left which is called Bubble Beach. Its AMAZING.you have to swim out about 30 meters to get to the best bubbles but wow its like swimming in lemonade!! Make sure you get some snorkels and look at the bubbles under water its defently worth while.
James C

Going to Kos mid August, does anyone know if there are any water parks in or around Kos?

Ta v much
Susan A

Paradise beach was lovely. A much nicer beach than in Kefalos. More sandy and the sea was a lot warmer. A bit of a shock though when we took the boat trip from kefalos harbour and found we had to wade into the sea with our bags and clothes getting wet up to our waists! Once there its sunbeds galore and lots of watersports. Not many bars or restaurants though only one at the top of the hill! There's a beer boat that comes in apparently through the day further down the beach but only sells cans.

If you want to spend aday topping up the tan then this is the place to go.
Gemma K

i went here in sept 04 i thought that the beach was great but the big ants freaked me out and i couldn't return this year in fear of running into them again, they don't bother you but i couldn't handle them. ew!
Can U Help?
Linzi J
I WENT TO KOS IN JULY 03 AND STAYED IN AMPAVRIS APPARTMENTS, IT WAS EXCELLENT SO GOOD IN FACT THAT AS SOON AS I COME HOME I BOOKED AGAIN FOR NEXT YEAR IN THE SAME APPARTMENTS. BEST HOLIDAY EVER. I WAS WONDERING IF ANYONE COULD TELL ME HOW FAR AWAY FROM KOS TOWN PARADISE BEACH IS?
Kirsty J
This is a fantastic beach, really beautiful and clean. You have the option of doing watersports and I think Bubble Beach is nearby. If travelling to Kos you must visit this place, it's great!
Monty M
Brilliant!!! We went to most beaches but always came back to this one. Close to home for those staying in Kefalos but well worth the drive from Kos Town based people too. Superb snorkelling around the rocky headland - only time ever to regret not having underwater camera. Great beach, good facilities, stunning sand.
Jackie E
Brilliant beach - clean and safe, with a great choice of watersports, better then any of the beaches in the Kos Town/Psalidi area. Travelled here by bus easily from Kos well worth the effort. The bubbles were cool - rather like your own jacuzzi in the sea.
Michelle A
It was a nice sandy beach,which made a change as the one in kos town was stoney.I didn't see any bubbles though however the water is clean and clear and shallow so you can walk out for quite away. It is good for all sorts of people.You can lay there and relax or there is water sports for other people.There are little fish swimming around for people who like to snorkel. The beach cafe is well priced considering it is the only one near the beach.2 sunbeds are 7 euro with an umbrella. It is really hot no wind there like there is in kos town.
Lucie S
This was one of the highlights of our trip, not for the beach itself, but the amazing bubble vents under the water. You really need a snorkel, and then to go out a bit further in to the water to really appreciate the bubbles and the beach as somewhere interesting to visit - otherwise it is just another beach,
Can U Help?
Pedro S
can anyone help me?i am going to kos with my little boy aged 8(not that little i hear you say)and i am going for a holiday for him not for me,so i was wondering if anyone can tell me wot sort of activities there is for him and some good sightseeing places where i can take him that will keep him interested i.e greek mythology and the best beaches to take him,basically anywhere that will keep him ocupied thank you

M. A
The message is for Jacqui Tilson(july 31 2004), I wanted to mention that I strongly disagree with your comments. The owner of Paradise Beach make a lot of efforts to keep the Beach very clean & very comfortable for the tourist. It is the best beach I visited on the island & the cleanest. The restaurants are the best & the food is great!!!!!
Emma T
You can not afford to miss out on the beautiful beach. The watersports are fantastic!!!!
Jacqui T
definitely not worth a visit. one of messiest beaches on island. much cleaner beaches around
Mike C
waaaay too busy. try magic beach a bit further out of kefalos. good taverna, plenty of space and great swimming that you don't have to wade out for miles to reach!
Gemma A
You can get to Paradise beach on the local buses. From Kos Town and Tingaki it costs around 2.80 euros one way.

We booked our trip through a local Travel Agent and this costed 7 euros return on an air conditioned coach. The only thing is that we got there at 9:30 and left at 4:30

A great beach and the bubbles from the spring are quite nice to see.
Kirsten W
excellent sand, clear waters, a real wee suntrap. the only thing is that it is extremly commercial and you cant see the view for the parasols
D H
watersports busy and expensive. Cheaper at other places near by and less crowded. Shop around.

P H
If you are staying in kos town or a resort like Tigaki like us and you want to visit Kefalos at the other end of the island then make sure you reach it! We made the mistake of stopping at Paradise where there was a steep climb down and back up to the beach, it was crowded, endless boats of day trippers, only one restaurant and quite frankly 'tacky'. In the afternoon we moved on to the beach of Kefalos which is where we were originally heading for and we wished we had gone straight there. What a difference. It was idylic, peaceful, the sea crystal clear, the kids loved it and we stayed for a delicious evening meal in our beach clothes it was so nice. Kefalos has a certain charm to it that we warmed to straight away. Infact we have booked to go there on our next holiday. If you want to feel like another trapped sardine Paradise is for you but not us! Everything that was at paradise could be found on Kefalos bay but more accessible and with alot more character.

Louise W
i loved it a ace beach, gud for kids at 1 end and parents at the other definetly a gud place 2 try 4 a day, we got a speed boat there. not much bubbles but u can walk out really far so its safe fo the kids.
Bernie I
This is the place to go to relax and unwind, I would like to say hello to my brother Yannis (Jonhy boy)and his fantastic family!! They own the restaurant above and do the best 'Baby ribs' in the whole world, never mind Kos!! Hiya to Dieta? Hope thats how it's spelt my German friend. I fell in love on paradise beach with a beautiful girl. I will never forget her!! 'Like the sun through the trees she came to love me, ... Like a leaf on the breeze she blew away'.

I will be back next year, how can a man deny in his life something as beautiful as paradise beach, and yannis and his family?!
Vicki M
From Kardamena it cost 3 euros each 2 travel 2 bubble beach, n it was worth more than that, if u wanna take a scenic route hiring a quad is popular too, the price is a bit different though around 30 euros/day.If u have time it is definitly worth visiting.
| | |
| --- | --- |
| Search for Paradise Beach in all of JustKos & the Messageboard | |
More Places to Visit on Kos...

Castle of St John (Kos Town) | Kos Airport | Limionas | Old Kefalos | Paradise Beach | Pyli | Roman Ruins (Kos Town) | Secret Forest at Placa | The Asklepeion | Therme (hot springs) | Zia Sunset |