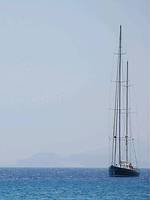 Kardamena Reviews
---
Places to Visit
---
Kos Guide


Aramis

(Restaurants in Kardamena)

10/10
Paul D

ARAMIS HAS BEEN RE-NAMED "PELAGOS" AND HAS MOVED TO THE HARBOURSIDE NEAR TO THE COCKTAIL BARS. DIMITRI AND HIS STAFF ARE UNCHANGED AS IS THE MENU, THE FOOD IS STILL SUPERB!!
Jason C

We have been to Kos twice and on both occasions wen to Aramis several times. The food is excellent and the service is superb. The Beef Giovetsi melts in your mouth. I'm hungry now...
Rachel H

The service and food in this restaraunt was outstanding. By far the best meal i had all holiday, could not fault it at all and will definitely be eating there next year!!
Benn O

Bar far the best place to eat in Kardamena.
Steph D

Four us went out to Kos in June, we had been quite a few times before but never discovered Aramis. Like some of the other comments say, the food is excellent the service is too. When you've had enough of chips everywhere else you can go here and get a choice of potato. The best thing on the menu for us was the Greek Meze starter to share, with olives, houmous, tztatziki, meatballs and salad. Definitely a must.
John B
In view of all the reports we were disappointed with the evening overall. The people were friendly but the food was nothing to shout about. The servive was OK. The place was busy and they do try to cram in an extra table if there is an inch to spare. We had to move our table (literally drag it) to maintain some form of privacy.
Elaine S

This is definitely one of my favourite restaurants in Kardamena. The choice of food is amazing and they will serve with salad, rice, vegetables and any form of potatoes (jacket, boiled, mashed, roast, chips). Even though it was quiet in May this year, this restaurant was full evey night which says a lot. Nothing was too much trouble.
Des S
One of the best resturants inKardamena, a very good menu with a lot of authentic Greek dishes, Grandmothers Lamb is to die for!!
Jane W

Totally fantastic,easily the best restaurant on the island.Delicious food and really friendly and helpful waiters.The menu is amazing ,so many mouth wateringly delicious dishes to try.We will be going to Kardamena again in May and you can bet we will be in the Aramis every night ,cant wait!!!
Lara and shane

We love the Aramis especially Chicken saganaki
Lisa S

i love aramis!
top quality food and excellent staff! spicy chicken skewers have a special place in my heart!!!

Dave M

Great tomato + basil soup and the stuffed peppers are brill we have eaten here quite often over the years.
Kim D

i can only add Yes Yes to all the other comments, this is a must, went there in July and again in sept. Had Grandmothers Lamb Superp excellent service as usuall. GO you won't be dissapointed
Janieg
Went here every night for three weeks, the food was excellent as is the choice, if I'd wanted I could have had something different every night but some dishes were so good they needed re-visiting. Full marks to Dimitri and Zak for an excellent service, the chefs for the wonderful food and Emily & Chris the pr's I miss you lots
Shane L

This is the BEST Reasturant on the whole island! It has a brilliant selction of dishes. The steaks are OUTSTANDING! Theres no point eating a steak anywhere else in kos. We stayed there for 2 weeks and ate there for about 10 of the 14 nights.
Alison M

Me and my 12 friends visited this place about three times last yr cz we liked it so much, 14 of us went back this yr and must have visited about 6 times, it just keeps getting better and better and has got to be one of the best resaturants on the whole island of kos. Absolutely amazing
Kim D

Just come back from Kos visited this restaurent on my first night liked it so much went back on my last!

Food very tasty, service excellent, will go back again. Brill!!
Beav
Better than the Ariadne even, this restaurant is fantastic. It was recommended to me by friends who have been going to Kos for seven years and the food is amazing. The staff are so friendly and brilliant. The best lamb kleftiko! You will not be disappointed!
Gordon W
Great restaurant.
Top quality food, outstanding choices, very helpful and friendly staff.
This was my girlfriend's favourite restaurant, so trust me, it MUST be good.
Natalie W
The Aramis roof garden is lovely, very atmospheric, I would definitely give it a try if I were you! Food was delicious and reasonably priced too.
Wayne W
Great food, loved it
Craig J
If you like greek food, then this place is a must - we went twice during our stay - the owner and his staff are friendly and very helpful.
Try the mixed meze platter for two for starters - fantastic !!
Dave M
My and my wife eat here twice in oct 2003 the food was very good and it was very nice inside the restaurant.
dave_mcgrath@email.com
Sara A
Excellent food, prices and service, couldn't find better
Kelly G
Staff are friendly, service is good, food is delicious and reasonably priced. What more could you ask for??
| | |
| --- | --- |
| Search for Aramis in all of JustKos & the Messageboard | |
More Restaurants in Kardamena...

Adelphi | Amazon | Ambotis | Andreas Roof Top | Aramis | Ariadne | Artemis | Atlantis | Avli | Blue Note | Camelot | Chinese Bee | Cocomos | Costas | Dimitris | El Greco | Faros | Fat Olives | Genesis | Giannis | Gregs Place | Hellas | Italian Village | Jakes | Jakes English Bar | Koyros | laikon | Lazy Days | Loustros | Manolis | Mediterranean Sun | Moonshine | Nemesis | Nemo | Paradise | Pizza House Koala | Porkys Revenge | Posidonia | Pussycat Bar | Romanos | Salt n Pepper | Scala Roof Top | Sergios | Snack Attack | Steki | Symposium | Ta Adelfi | Taj Mahal | Tasos | Teos | The Old Olive Press | The Pizza Co | Tonis | Wok House | Yassou take-away | Yiannis Pizzas |