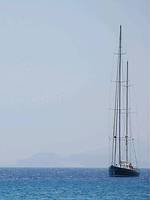 Kardamena Reviews
---
Places to Visit
---
Kos Guide


Moonshine

(Restaurants in Kardamena)

Margaret L
Moonshine is no more. It is a clothes shop now.
Karen

no more no more

you can buy a nice t.shirt here now
Katy W
I have worked in Kos for the past 2 years and trust me this is the place to eat! the food is gorgeous the wine is gorgeous and the staff are fab! try steak with roquefort sauce it is the best!!you'll regret it if u dont eat here!!
Hana L
ate here almost everyday for about two months. loved it and especially the amazing workers discount. helpful with birthday dec's and big groups and cooking freshly caught octopus the aussies had killed!! lovely food, thanks sharron!
Lorraine C
By far the best restaurant! Excellent choice of meals and complimentary drinks. Staff were very friendly.
Vicki
Food was really good and the prices were good! the staff were really friendly and helpfull too!
Natalie D
the food here was amazing at a really reasonable price. i personally preferred ariadne across the street but would rather spend the night with th gorgeous waitresses lisa and leeann!well worth it
Kirsty S
Food was fantastic, prices were fantastic, really cheap for the standard and amount of food you get.
We also got drinks on the house aswell.
Really nice waiter there aswell mmmmmmmmm
Natalie W
Food was very nice, a good selection of dishes all very reasonably priced. We also received a free drink each after our meal which was very impressive.
Steph D
The food was ok but nothing to write home about, staff were friendly enough, however Moonshine was the only restaurant we went to in Kardamena that gave us a free drink at the end of our meal.

Louise K
hi
let me ust tell you if you go to kardamena and miss this restaurant i suggest you get straight back there cause youve missed out on something really special. savoss is the owner (Paul being the silent partner). right! when you go on holiday you drink u get hung over slightly, you then go and see savoss that will make u anthing you want for brakfast wether it be 8am or 11.30am and i mean anything. all the restaurants are beutiful in kardamena and you will find that you want to visit them all again all im saying is make sure you have ur breakfast in here and a couple of evening meals it will really make you holiday. me and phil used to find our selves drinking with savoss to the very small ours of the morning and you can not meet a friendly person, he gave us wine free meals and then he feeds you again if you hang around long enough. once we had been for a meal to the camelot and was on our way back to the agrellis hotel(very very nice place to stay) when he captured us, he asked had we eaten and we did not want to say that we had been somewhere else for a meal so we just said "no did nt fancy it tonight." he asked would we have a drink with him as we agreed within 35 mins he had put the chef back to work to produce beutiful greek pizzas. we all sat together kitchen staff as well and ate (again) and drank lots of greek wine.
i can not exress how impresssed you will be with the service and the food in this beutiful restaurant. its a must and out of 10 i would rate 20. dont miss it, its right on a corner. we have been 3 times now and they never forget you once you have been to kos i bet you make it a holiday place that you have to go once a year.

John C
Food was excellent the choice of cuisine is wonderful and the service was top drawer.... highly recommended ! Staff are friendly ! And the price is very competitive !
Makes your holidays special......
John B
More of a proper restaurant than most with good food, and service. we liked it and recommend it
David C
Great Food and great prices. Had toasties and chips all week.
Can U Help?
Sarah S
we are friends with paul and savas who own the moonshine resturant in kardamena when we last visited paul gave me the telephone numbers and e-mail address but i have lost them can anyone help?
Ellen T
Nice corner location..opposite Ariadne. Service a little on the slow side but the Stiffado was worth waiting for as was the Sirloin Steak.
Reasonably priced and with managable portions.Well worth at least one visit!
Charlotte P
Another very nice restaurant in Kardamena. Definitely worth a visit. Lovely food and great service.
Sarah S
BRILLIANT FOOD, GREAT SERVICE WHAT MORE CAN YOU ASK FOR???
Ruth L
this is another excellent restaurant on the Island. Good food and good service.
Susan L
this was our first meal in kos 2 years ago. had a mixed grill and the jacket potatoes were lovely too. going back to kardamena may 2003
| | |
| --- | --- |
| Search for Moonshine in all of JustKos & the Messageboard | |
More Restaurants in Kardamena...

Adelphi | Amazon | Ambotis | Andreas Roof Top | Aramis | Ariadne | Artemis | Atlantis | Avli | Blue Note | Camelot | Chinese Bee | Cocomos | Costas | Dimitris | El Greco | Faros | Fat Olives | Genesis | Giannis | Gregs Place | Hellas | Italian Village | Jakes | Jakes English Bar | Koyros | laikon | Lazy Days | Loustros | Manolis | Mediterranean Sun | Moonshine | Nemesis | Nemo | Paradise | Pizza House Koala | Porkys Revenge | Posidonia | Pussycat Bar | Romanos | Salt n Pepper | Scala Roof Top | Sergios | Snack Attack | Steki | Symposium | Ta Adelfi | Taj Mahal | Tasos | Teos | The Old Olive Press | The Pizza Co | Tonis | Wok House | Yassou take-away | Yiannis Pizzas |