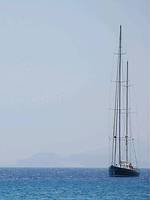 Kardamena Reviews
---
Places to Visit
---
Kos Guide


Ilias Studios

(Accommodation in Kardamena)

Greg M

8 Lads staying from 13th-20th July. Anyone out there then?
Dan M

are there any girls staying here around the 16th of july to the 23rd??
Jessica J

I am going the 9th of july but im put off with all these comments :/
Sophie M
Anybody staying here around the 15th July kinda time?
1/10
Julie S

The most basic of 2* ive ever stayed in, no ketttle, t.pot, toaster, microwave, only one hand towel each and only changed once in a fortnight, bedding only changed once in a fortnight, only one plug in room, no drawer space, no hot water first thing in the morning and again no hot water later on in the evening, had to buy own toilet paper, doors rattle in their casing when windy, dogs across the road barking continuesly day and night and situated on a very busy road heavy and speeding traffic passing day and night so noisey. Would not recommend this place to anyone it was the pits.

Natalie K

Got to the Ilias at 7 in the morning and thought it was alright for what we paid. The shower is the funniest thing I've ever seen in my life, and as we walked in our room it smelt of old people! It is a bit of a walk to the centre so we ended up staying with our mate who's working out there and lives much closer. If you don't mind roughing it a bit then you'll be sweet. It seemed like everyone in the hotel at some point was in trouble with the boss, I didnt think he was that bad but I only stayed there 2 nights in 2 weeks luckily. I'm going back in 2 weeks but won't be staying there!!!

Lewi

Just to add to the last post don't give them an excuse to bill you for anything...so you might be best taking your own towels(one provided for the week), bog roll(not provided) and maybe a sheet (because theirs aren't exactly homely and seem to become expensively damaged easily)

Enjoy your stay, but book somewhere else next time, it's definetly worth the extra money!

Cal
well the comment below is fairly spot on, but they have clearly cleaned up the place a bit. the owner and his wife are absolute bastads like, they have no hesitation of walking into your room without knocking!!. they charged us 20 euro for a bed sheet with shower gel on, 20 euro for an already broken chair. one night a few of th lads were pissed n cudnt get in their rooms, so he kicked them and tried to charge them 10 euro just for sleeping outside their rooms!!!. he is the most sexist owner aswell, as we barely had th music on and hed open our door n turn it off. but across th corridor the girls had the music blasting . but on the plus side the location is within stagerring distance from th clubs and the 24 bar which is all gd


Stacey
Me and two friends have just returned from a week's stay at the Ilias Studios. We were actually really impressed as we weren't expecting too much to be honest. The Apartment was a good size for the three of us, very basic but was clean.

The location was ideal as its a 10 minute walk from the nightlife which is close enough but not too close that you can't get to sleep for all the noise!

We found the cleaners and owners (who live next door) to be very helpful and friendly. I think as long as you don't play your music too loud late at night and are quietish then they're happy with that.

Overall Ilias Studios are not luxurious by any means but for a week's holiday where are you not planning to stay in your apartment all day, they are ideal.

There is an excellent pool with bar/snack bar in the Cleopatra Superior Hotel which is just down the road!

Kazz Z
These apartments where exactly what i was expecting, clean and no bugs yay!! You only get two rooms the bathroom with shower (more like a footspa) and your bedroom and kitchen are in the same room. You get a small balcony with two chairs a table and even a washing line lol. One huge problem we had though where the cleaners they came everyday at 10am so you had to leave your apartment (not good when you got a bad hangover and its boiling outside). There were several times they walked in when me and my partner where asleep (not exactly fully clothed)There are many rules you have to stick to like no overnight guests, no henna tattoos (as they stain the sheets and you have to pay for them!) we experienced one problem with the cleaners/owners we invited friends round for a few drinks before we went out and one of them walked past the door and said 'just friends?' and later told us to quiet down, but we were only talking and it was only 10pm!!! The location is good with a pool right across the road which plays modern music and a beach down the road, many restaurants and i recommend you pop in sports man bar at the end of the street nicest people ever!! other than the problems with the cleaners apartments were nice and location was good.

Emma F
We have just got back this morning after staying in these apartments for a week. They are just what you would expect in Greece, the cleaner comes in nearly everyday and they are in quite a good location, two minutes away from the beach and not far from bar street, excellent night life and good food. However these apartments are right on a main road and we couldnt get any sleep for the noise also we had to unplug the fridge every night as it was so noisy!
Can U Help?
Karen Z
i am going here on july 3rd if anyone else has been can you tell me what its like? is the night life ne good?
Donna S
A very basic place butquite a good size apartment. Don't expect a power shower more of a dribble. If you are looking for a place that is quiet after midnight then you will be fine. One of the best bits about Kos is that all music has to be turned down at midnight, so at least you get a good nights sleep. Only a 10 minute walk from the beach and restaurants. Have a nice time if you go. If you are looking for watersports go to Banana Beach.
Gemma L
GOOD HOLIDAY. NICE APARTMENTS. EXCELLENT FOOD. FRIENDLY PEOPLE. WOT MORE DO YOU NEED!! A GOOD HOLIDAY HAD. WE WILL BE GOING BACK.

Lucy M
i cant express how bad this place is!!!!!the apartment owners are w*nkers!if they have a group of roudy people i dont know what they'd do.. 1 night we were playing music on our balony, which was opposite the owners place (also my cd player was broke so it was v.quiet!) and she came out and told us to keep the noise down, which we did. then she came out again and told us to turn the music off, so we did. then we were whispering and had a few drinks with our neighbours. an older couple came along and said they'd chucked people out for hiring a fan from people other than themselves!+theyd been knocking on everyones door to turn there music off (even couples age 50+!) at 8 in the evening!when they were in the process of telling us, the owners came out and told us to pack our things and to go the following day!!!! the following day they didn't chuck us out because we had complained to the reps. on the day we were going home they came in our apartment and started to prepare for the new people coming there. they started pouring all our drinks out on the balony!i had almost a full bottle of bacardi and i managed to rescue a quarter of it! that's just some of the stuff that happened! we were 6girls staying there..obviously we wanted to have a laugh and make a reasonable ammount of noise but we were so mild compared to some people.it's not like we didn't have respect for other people..the whole apartment were on our side and were apalled by their behaviour!they told us that we weren't welcome next yr but we wouldn't want to stay in that s**t hole again anyway!!!! also the floors are so dirty you get black feet from walking around your apartment! i know greece is basic but they put a stinking camp bed for the 4th person to sleep on (the other 2 were next door) and we had 1 plate to share between 4 people! absolutely shocking! good luck to anyone staying there. i hope i haven't put you off the actual resort because kardamena is a beautiful place and we still had a great hol

| | |
| --- | --- |
| Search for Ilias Studios in all of JustKos & the Messageboard | |
More Hotels and Apartments in Kardamena...

Aegean Village Hotel | Agrellis Aparthotel | Alasarna Apartments | Amalthia Apartments | Amfi | Anastasia Apartments | Angelika Studios | Angelina Apartments | Anna Apartments | Anna Maria Studios | Annika Aparthotel | Annoula | Argyri Aparthotel | Arkadia Apartments | Captain Sun Apartments | Carda Beach Hotel | Chrisoula | Christina Beach Hotel | Cleopatra Aparthotel | Cleopatra Superior Hotel | Club Akti Hotel | Daphne | Denise | Desert Rose Hotel | Dimitris Apartments | Dinoris Studios | Doras Apartments | Elga Apartments | Emiliana | Evgenia Apartments | Evirpides Apartments | Fania I and II | Georges Apartments | Harrietts Apartments | Hellios Beach Hotel | Ilias Studios | Ino Apartments | Ippocambos Apartments | Irini | Iris Studios | Jennys Studios | Kalia Apartments | Kalimera Mare Hotel | Kallisti Apartments | Kaloxenia | Kamares Apartments | Kardamena Apartments | Karmelina Apartments | Kathys Studios | Kokos Studios | Kontessa | Kool Pool Apartments | Kris Mari Hotel | Ladikos Studios | Lagas Aegean Hotel | Lorys Apartments | Louis Helios Beach Hotel | Louis Studios | Loukas Beach Studios | Lydia I II and III | Mammis Beach Apartments | Mamouzelos | Marina Studios | Meropi | Metaxo | Mikargy Hotel | Mina | Minas II | Mitsis Summer Palace | Monica | Nefeli Apartments | Nikolaou Apartments | Nikos II | Nikos Studios | Nissia Apartments | Nitsa Apartments | Norida Beach Hotel | Paraskos Studios | Philippos Apartments | Philoxenia Studios | Pilini | Pittas Studios | Plousia Apartments | Porto Bello Hotel | Rahi Studios | Rena | Roula | Sarah | Seva Aparthotel | Skoufezis Studios | Sofia | Sovereign Beach Hotel | Spiros Studios | Stamatia Studios | Stamatis Studios | Stella Apartments | Stergos | Summer Palace Hotel | Sun Beach Apartments | Sunbeam | Sunflower Apartments | Sunny View Hotel | Themis Studios | Tonys Apartments | Tonys II Apartments | Valinakis Beach Hotel | Varkas Apartments | White House Studios | Zouboulia |