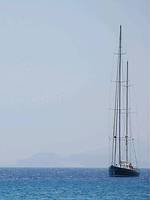 Kos Town Reviews
---
Places to Visit
---
Kos Guide


Lenaki Apartments

(Accommodation in Kos Town)

10/10
Jason C
hi jo you should love it at lenaki its about 15 min casual walk to the center of kos town very flat and about 8 min to kanari street were all the shops are the best i can do is a screenshot of google earth i have marked the apartments and dolphin roundabout on as i dont know wher abouts the other place is u stayed . if u have google earthe you will b able to find out exactly were u are. hope this helps i have stayed there for last 3 yrs and last yr was the 8th yr running in kos town

10/10
Sarah J
I stayed at Lenaki Apartments in July 08. I thought they were fabulous. The rooms were very nice and very clean and the pool area was lovely - very relaxing lying there all day. The owners of the hotel were very friendly and couldn't do enough to help you, Marie and Steve were lovely and the dad is great (doesnt know a lot of English but is very smilely! ). Without a doubt the best apartments that I have stayed in Greece and I have been to many. The Lenaki is a little out of the way but you can get a taxi into town for 5 euro so its not a problem. If like us you have a return flight at stupid o'clock in the morning then you can pay to keep the room on until 7.00pm (instead of leaving at 12 noon) which was great as it meant we could stay round the pool all day, go and have a shower and be out by 7.00pm and go and get something to eat in Town and when you come back to the hotel to wait for the dreaded coach you can have a little sleep on the very comfy chairs inside the bar area. I cant stress enough how much I loved Lenaki Apartments.

7/10
Yvette P
the apartments were big and above average for greece. tv only has two channels, one dutch and euro news but as your on hol that doesnt really matter!
showers are very powerful but they are solar heated so when people start leaving the pool id get in the shower quite quickly as i was often having freezing cold showers!

pool is really good, with a childrens slide, baby pool and playground next to it. the deep end isnt too deep so beware if your diving in without seeing how deep it is first!

cleaners were slightly dubious. dont leave lilos etc on balcony as they will just chuck them over the top!

steve the owners son was really friendly. he has a collection of dvd's which he will put on if you ask. he also put on big brother for us! (although he thought we were mad!)

maria on the other hand, i found annoying and rude. on our first night she made someone cry with her comments and you could often see her b***hing about people with one of the cleaners, especially at the greek night! if anyone is going this summer, can they please take the full lyrics to que sera sera. (you'll understand when you get out there!

entertainment at the pool bar is good, theres a pool table, big tv, table football along with special nights including the greek night, bingo (you can win around 160 euros!) and the quiz night.
greek night was slightly overpriced and the greek dancing slightly boring but you get talking to people which makes it worth it.

someone before mentioned going to boomerang, i would advise against this as its hit and miss with the food in there. they have been known to serve raw chicken. also the sports cafe on the dolphin roundabout is terrible!

the best restuarant we went to was the villa cafe. despite the name, it was quite posh and has amazing views over the sea to turkey. food is amazing. only problem is that its out of kos town (its near the thermal springs) but a taxi wouldnt be too expensive

despite the bad points, i would definatly go again!.

10/10
Richard H

The Lenaki apartments just great, 15-20 easy walk into Kos town. They are family run with a very good swimming pool and a jacuzzi. The apartments are cleaned six days a week. There is a snack bar which do meals all day and a bar which is open untill late. The cost of safety box is 10 euros a week and air conditioning is 7 euros a day.

A quick guide of how to reach the harbour in Kos Town from the Lenaki.

Turn right out of the Lenaki and down the road untill you reach a crossroads, go straight across here, passing the Steki cafe/bar on your right. At the end the road turn right then the first left, passing the Boomarang resturant on your right. At the next crossroads turn right and you are now on Kanari street which is a one way street which goes down to the Dolphin square and the harbour.

For more information about Lenaki apartments they do have a website

www.lenaki.com

.

My wife and I would happily go back to the Lenaki.

10/10
J W

the lenaki apartments were fantastic, we visited on the 30th june till thr 14th july and had an amazing time! maria and her family are so lovely and friendly and make you feel very welcome. don't listen to the bad reviews they are a lot of rubbish! the apartments were cleaned everyday except a tuesday for some reason and the pool is big enough for every1! it is a 5 euro taxi ride away from anywhere in kos town and 15 min walk to the nightlife or to the beach and the centre.

we can't wait to go back next year!

Julie C



Operator and Date: Thomas Cook - Sunset - Aug 2006

Opinion submitted in September 2006 by : Julie Cartwright - Bolton (46,38,16,13)


My/Our Holiday Opinion:

The first impression we got when going to Lenaki was not good it seemed we were going miles out from the town, up a dusty lane but when you know your way around you realise its not that far away, it takes about ten minutes walk past bars and restraunts to reach the dolphin rounderbout. The apartments were superb the owners couldnt do enough for you.The air conditioning which is a must is E49 a week and the safe was E10 a week.

There is one bedroom a bathroom and a kitchen with table and couch beds, the beds in the bedroom are 2 singles pushed together, we had a ground floor pool view which was great we had a front balcony and a back one.The cooker was not much just two rings but i only cook soup or boil an egg on holiday anyway so that wasnt a problem, the pool was well kept always clean never a problem with sunbeds we could get seven at any time of the day (thats how many of us there were in our party) Steve the barman will serve drinks all night until the last man falls of his stool.They had a BBQ each week, the chicken and tuna pasta were gorgeous,the greek dancers were boring but the pool party after was fantastic everyone was in the pool which ive never come across abroad it was great, the Beer is E3 and we found a good cocktail bar called XL that did a vast choice for E3, long drinks were E3.50.

We didnt enjoy the trip to Bodrum as it seemed we spent most of the day queing up in the blazing sunshine,no shelter at passport control, buy the time we got to Turkey we werent in the mood for the Turks hassling us, the flying dolphin was E15 for adults and E7 for kids it to 20 mins.For bike hire which is a must was E5 a day cheaper if getting for longer, Kos is very flat so we peddled for miles with a much needed breeze, finding different beaches. The airport wasnt that bad we have had worse,

all in all we had a fantastic holiday and would defo go back to the Lenaki in the future.

Leeann M
A fantastic holiday! appartments were first class, run by a very friendly family, maria and steve will keep you company at the bar all day and night! Pool is amazing, grounds are well kept and very clean. Maid service is daily, food is good and is located 15 mins from the town centre. Would highly recommend these appartments!!!!

Karen S

Hi we just got back from Lenaki 4days ago had a great time.The apartments were lovely and clean although they are a bit small we didnt spend much time in them so that was ok.The family who own Lenaki were lovely and certainly helped us enjoy our holiday (mind you Steve can be a bit moody some times ha ha )I was a bit worried when we first arrived as the apartments seem to be miles away from the other shops and hotels but just ask Maria for directions to the Dolphin round about and its fine only really a 10 minute walk and taxis are only 5 euro.I would recommend you eat at 'mammys cooking' the food is gorgeous and all traditional greek meals.Kos beach was not very nice, all rocks and shingles and the water was dirty but we got a taxi to Tingaki beach it was great, clear blue water nice sand and blenty of water sports and sun beds.All in all we had a good time and i would recommend it especially if you have kids x

Matthew P

The pool was very nice and often quiet but you wouldnt want to spend much time in apartments as they had very uncomfortable beds and sofas. Also all you got was two rings instead of a proper cooker and although the cleaners come in everyday they dont do much cleaning just rearranging. Steve the barman is a nice guy but his sisters loud voice will drive you mad and we found her to be quite rude. The apartments are well located by a rental place and a cafe called Steki where you get a nice english breakfast. The apartments are only a short walk from the main bar area and you feel completely safe whatever time you are walking back.
Jason C

hi jill when you walk down the lane from the apartments(about 5 mins.) you will come out near the taurus bar about half way down kanarri street which leads to dolphin square hope you have a good time
Jill T

We are looking at booking these apartments, but we arent sure exactly where they are. We have been to Kos Town before and stayed at the Sophia Beach, are they closer to the town than those and what bar,shops etc are they near?
Jason C
Going to the lenaki on 1st july does anybody know if ther is air con. and if so is it free or do you have to pay. Looking forward 2 staying here ,i have heard a lot of good things about it.

Laura A

Have just returned from a week at the Lenaki Apartments in Kos Town. Just like to say what a fantastic time I had. I used this site to read the reviews from everyone and after reading some of the early stuff I was a little worried about where we had chosen to stay, but those worries were very quickly squashed! It was the beginning of the season when we went so things were still quite chilled, out of 42 rooms only 8 were taken so some days it felt like our own private place with our own pool and bar. The Lenaki is a family run place, Steve and his sister Maria run the bar through the night and day. They are so welcoming and go out of their way to make sure that whatever you want you get. They keep the bar open for as late as you want at night, you continue drinking and they dont mind. They may even whip you up some home-made shots and have a drink with you! The pool and playground were immaculate, everywhere was so clean and fresh. The maids cleaned everywhere everyday. The apartment was very spacious, there were 3 people in our apartment. 2 in the main bedroom and 1 on the bed in the kitchen. This was comfortable, clean and there was plenty of storage.

The walk into Kos Town Centre is only about 15 mins stroll, passing many many bars on the way. Steki, the bar at the end of the road serves a cracking spaghetti bolognaise. I had a great time at the Lenaki and would definatly return there again, Big Thanks to Steve, Maria & Family!

Lindsay C

We were a party of six who stayed at the Lenaki Apartments for our two week holiday from 6th August 2005.

Two brilliant, fun in the sun weeks which were made very comfortable with the excelent apartments and friendly, family service we were given. I would recommend a stay in the Lenaki apartments to anyone.

Fantastic

Lindsay,Terry,Stuart,Janer,Brian,Bev.
Rosie Y

Had a fab time, went down with my best mate Cathy. We did allsorts, beaching, chilling by the lush pool, eating!! water park, paradise beach and we met some awsome people from London: Tom, Liam, Sarah and Michela. We were sad to leave! Hope to go back and meet up with them again!
Eddar E

For bookings:

Moyra M

I went to Kos for a week two weeks ago (18th - 26thth June 2005) and loved it! The apartments were great because we seemed to get the best ones which went straight out onto the pool! We arrived on the Saturday really early in the morning and the cleaner didn't come until the Tuesday but that was the only problem that we had.

The walk into town is really easy to do and we felt really safe even though it was 3 or 4 in the morning. The watersports at Papas, Kos Beach are definately worth going to as we went on a banana boat though i did see people going on a flying fish

(not for the faint-hearted!).

Nightlife in town was amazing as we found Bar Street really easily though dont go looking for it until about 10 at night! Found the harrassment of the bar workers a bit much though as everyone seems to want you to go into their bar and after the 10th time this can get quite annoying though you can make this work to your advantage. (especially if you're a group of girls!) On the last day we found another street called Little Bar Street down by the beach (really close to Papas) and really wished we'd tried that one but we never got bored of Bar Street during the whole week we were there and for those of you who, like me, need some local fast-food, there's always the McDonald's which is open till 5 in the morning!

Overall a brilliant holiday and I would recommend it to anyone!!

Can U Help?
Stefano D
I need the E-mail adress of the appartment for to ask informations and price and the possibility to reserve. Pls could you send the address to my mail? Thanks in advance danio76@tiscali.it

Janus H
Hello everbody who is reading this crap, Lenaki is a very good place to stay, only when you occupy your appartment with more than three persons you better don't sleep in the kitchen, these beds are made of very hard concrete. Beside this it was a bveautiful appartment with nice people, a good bar and good food. At the end of the steet there is a place called steki, here they served every day an excellent english breakfast (if anyone knows the e-mail adress of this bar/restaurant/internetcafe please let me know trough through this site, I will be very thankful to you). Another recommendation is this: if you have to celebrate a birthday and want to hire a striptease dancer for your friend, go and select one yourself, because otherwise you will get some really bad experience. But it was a nice time in Greece, a lot of very very beautiful women who are definitly worth seeing.

Vivien D
very nice apartments. we were in lenaki from 22 july until 5 august. very clean. everyday clean sheets, everyday apartments were cleaned. beautiful swimmingpool.
complex b: quit.
pity to walk a very long road to kos town (old city). supermarket nearby. a cheap supermarket is called supermarket B (big supermarket)en is located on the left end of canaria street.
Stamatis s
Thank you all for your comments whether they are good or bad!!!
This year we co-operate with a Dutch company but look for us next year (2005). Remember you'll have a good time, wherever you go, only if you have the will to do so....I wish you a good year away from rain hihihihihihi Current temperature 38!!!
Greetings to all my friends out there.
Cecilia V
hello, this appartments were excellent nice swimmingpool and near Kos Town.
I must mention Restaurent Caravan. The owner name is Hassan, its is situated in 52 Amerikis Street in Kos Town, not far away from Lenaki Appartments. It is very nice food and for a good price and you always get something to drink after you meal. He is a very kind man.
we liked it very very much.
Gina M
After lots of help from you guys I finaly have the name of a dutch website where you can book Lenaki apartments. They have gone into the Dutch brocures this year as they said the others had taken too long to get back to them. Here it is:

www.sunweb.nl

You will have to use an online translator

Danielea K
To be honest it was too quiet for me but it was a change and i loved it. Its not far from town or the beach but far enough away from town to not hear everyone partying. It is extremely clean and well taken care of. The staff and owners are very kind. There is a bar and at night they get a big screen tv outside and put a sky movie channel on. You can get alchaholic and non alchaholic drinks from the bar, you can also buy meals like burger and chips or egg and bacon. There is a shop down the road literally where you can get allsorts. The town is full of restraunts, greek, english, chinese, steakhouses, they even have a macdonalds if you want english food which i doubt. The sundown is an excellent resteraunt and if you go to a chinese resteraunt make sure u only order 1 or 2 dishes between you all because they are huge! We asked for 2 plates of ribs fors starters between four of us and we couldnt finish them let alone have a main meal. Well overall thumbs up and id love to go back!

Gina M
My boyfriend has visited the appartments for three years running as he loved it over there. We are now planning a holiday together but we cannot seem to find Lenaki Apartments in Kos Town in any holiday brochure. Does anybody know how to go about booking a holiday there? And is there any pecific website for the appartments? Help would be greatly appriciated. Please Email me on gina_marland@hotmail.com
| | |
| --- | --- |
| Search for Lenaki Apartments in all of JustKos & the Messageboard | |
More Hotels and Apartments in Kos Town...

Akteon Apartments | Alexandra Beach Hotel | Alice Springs Aparthotel | Americana Hotel | Ampavris Apartments | Ampavris Apartments | Anastasia Aparthotel | Angelos Apartments | Anna Studios and Apartments | Artemis Apartments | Aspa Apartments | Astron Hotel | Athina Hotl | Atlantis Studios | Bahamas Hotel | Captains Hotel | Coni Hotel | Continental Palace Hotel | Denise Apartments | Diamond Apartments | Dimitris Studios | Elite Apartments | Emmanuel Apartments | Fotis Apartments | Imperial Hotel | International Hotel | Ioanna Studios | Iris Aparthotel | Istros Apartments | Kallys Apartments | Koala Hotel | Kontia Apartments | Kos Apartments | Lenaki Apartments | Maritina Mare Studios | Mediteranee Hotel | Nicon Apartments | Niriides Beach Hotel | Oasis Apartments | Oceanis Hotel | Orion Hotel | Oscar Hotel | Palm Beach Hotel | Pavlos Aparthotel | Pelagos Aparthotel | Platanista Hotel | Poseidon Aparthotel | Sandys Apartments | Sevi Sun Apartments | Smaragdi Studios | Sophia Beach Aparthotel | Stavroulla Apartments | The Ideal Apartments | Theatraki Studios | Theodorou Beach Hotel | Theonia Hotel | Triton Hotel | Vasilis Studios |