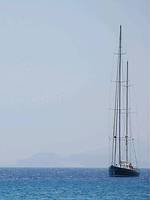 Kardamena Reviews
---
Places to Visit
---
Kos Guide


Georges Apartments

(Accommodation in Kardamena)

Katie R

Hiya

Just got back from a 2 week stay at Georges. The location is excellent and the apartments are v basic but clean. word of warning - the lady cleaner will probably knock on your door in the early hours saying you owe her money for fans or something. Be aware because she did this to us and a couple of other people and has walked away with money as we could not understand what she wanted it for.

All in all, Georges are nice apartments except the cleaner!
Chris and ruth P

We loved the holiday to Kos and Kardemena. The Georges Apts are basic but very clean and a welcome place to stay from the heat.

Lots of great people too. A special shout to Steve and Lyndsay whom we met on our weeks stay 7/8/2005. Hope the 2nd week was a blast guy`s.

We will be back same time next year this time for 2 weeks.

Looking to it already. THANKS FOR A BRILLIANT HOLIDAY.
Ruth, ashley, steph and r
Just like to say that we had a brill time in Kardemena and the staff were great at Georges apartments, an extra thankyou yo George himself!! We had a problem and the manager took us to Kos Town to sort it out. Really helpful and a great place to stay!
Olivia H
Hello!I got bk from Kos early hrs of this morning and I'd just like to say that Georges Apartments were top dog!!the location was spot on - we were about a 2 minute walk from bar street - the best place to be until midnight, then down the rd for not even two minutes the other way were two fantastic clubs - starlight and status!! supermarket was just down the rd, as was somewhere to eat 24/7 so you neva had far to walk for food or anything.would just like to say thank you so much to georges as my holiday was AWESOME!!!! cu nxt yr! xxx

C P
The comments from the two people listed already are of the same party when visiting Georges, their comments are totally unjustified as the complaints they have are of a fun park which was in resort for two weeks, and the music was not played after midnight. Kardamena is a young & lively resort so if you dont like music then simply dont book to come here.The linen in georges IS changed once a week, ask yourselves, how often do you change your linen at home? I bet it is definately not more than once a week. The fan, of course you have to pay for the fan! Not only are you using this equipment, but also extra electricity, which is much more expensive in Greece. Finally, the stairs in Georges have handrails either side, i would suggest you use them to avoid hurting yourself, if this was case??! Toilet rolls, Mr Harry, you booked self catering, which means, you cater for yourself. Simple. Cold showers. In Greece, water is heated by solar power, if it is cloudy or first thing in the morning, the water may be tepid, no other guests seem to complain about this? At your time of check out, there is a notice in the foyer area instructing what to do with reagrds your luggage, as also explained at your welcome meeting, (which you failed to attend), your cleaner, is, surprise surprise, a cleaner, not a bell boy, if you "expected" your luggage to be carted around for your then in future please book 4 - 5 star accomodation.
Georges, is as the brochure says, nothing more, nothing less.

Comments posted on behalf of Owner of Georges Accomodation, Kardamena.

Hana W
All I can say is DON'T GO THERE!!!! I have no idea how Libra can recommend this place.

No hot water, rude cleaners, smelly rooms, no view, the list goes on. Don't expect to be able to prepare anything in the kitchen (the tiny stove had only 3 legs!!). The beds are awful and the pillows rock hard. You don't get any fresh linen no matter how long you stay and they provide no blankets. You have to pay an extra 15 euro if you want a fan in your room. The stairs are really dangerous, both my boyfriend and I hurt ourselves on them during our stay (and we were sober). To top it all off the place is right next to the "fun park" so you have to listen to crappy fun park music all the time.

If you want your holiday ruined, then go there but if you still want to have your sanity at the end of the week then I'd avoid it like the plague.

Warwick H
I wouldnt recomened this place to my worst enemy! Absolutely terrible. One roll of toilet paper for two people for a week, surely its not that hard to supply 2 rolls which would probably cost all of 20 cents compared to the 35 euro a night that you pay to stay there. We also had a weeks worth of cold showers, even though we noted the problem in the complaint book nothing was done, and our message was just crossed out. Then on our last day at check out time there was no-one around to collect the keys to the room. Therefore as we had nowhere to leave our bags we locked our bags in our room, expecting the cleaner to put our bags into the storage area. However when we returned back to the apartment at the end of the day to get a change of clothes we were told we owed them 26 euro as we hadnt checked out of the room. We refused to pay, but the overall feeling when leaving the accomodation was disgust. They didnt contact us at all during the whole week concerning the hot water, but as soon as they wanted 26 euro more they were in contact within 2 minutes. Appauling experience.

| | |
| --- | --- |
| Search for Georges Apartments in all of JustKos & the Messageboard | |
More Hotels and Apartments in Kardamena...

Aegean Village Hotel | Agrellis Aparthotel | Alasarna Apartments | Amalthia Apartments | Amfi | Anastasia Apartments | Angelika Studios | Angelina Apartments | Anna Apartments | Anna Maria Studios | Annika Aparthotel | Annoula | Argyri Aparthotel | Arkadia Apartments | Captain Sun Apartments | Carda Beach Hotel | Chrisoula | Christina Beach Hotel | Cleopatra Aparthotel | Cleopatra Superior Hotel | Club Akti Hotel | Daphne | Denise | Desert Rose Hotel | Dimitris Apartments | Dinoris Studios | Doras Apartments | Elga Apartments | Emiliana | Evgenia Apartments | Evirpides Apartments | Fania I and II | Georges Apartments | Harrietts Apartments | Hellios Beach Hotel | Ilias Studios | Ino Apartments | Ippocambos Apartments | Irini | Iris Studios | Jennys Studios | Kalia Apartments | Kalimera Mare Hotel | Kallisti Apartments | Kaloxenia | Kamares Apartments | Kardamena Apartments | Karmelina Apartments | Kathys Studios | Kokos Studios | Kontessa | Kool Pool Apartments | Kris Mari Hotel | Ladikos Studios | Lagas Aegean Hotel | Lorys Apartments | Louis Helios Beach Hotel | Louis Studios | Loukas Beach Studios | Lydia I II and III | Mammis Beach Apartments | Mamouzelos | Marina Studios | Meropi | Metaxo | Mikargy Hotel | Mina | Minas II | Mitsis Summer Palace | Monica | Nefeli Apartments | Nikolaou Apartments | Nikos II | Nikos Studios | Nissia Apartments | Nitsa Apartments | Norida Beach Hotel | Paraskos Studios | Philippos Apartments | Philoxenia Studios | Pilini | Pittas Studios | Plousia Apartments | Porto Bello Hotel | Rahi Studios | Rena | Roula | Sarah | Seva Aparthotel | Skoufezis Studios | Sofia | Sovereign Beach Hotel | Spiros Studios | Stamatia Studios | Stamatis Studios | Stella Apartments | Stergos | Summer Palace Hotel | Sun Beach Apartments | Sunbeam | Sunflower Apartments | Sunny View Hotel | Themis Studios | Tonys Apartments | Tonys II Apartments | Valinakis Beach Hotel | Varkas Apartments | White House Studios | Zouboulia |